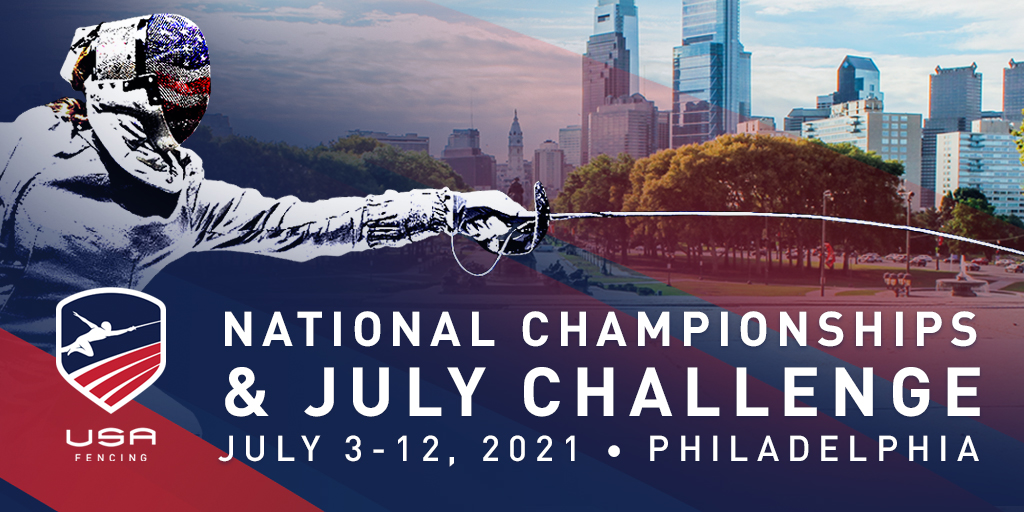 USA Fencing will bring the 2021 USA Fencing National Championships and July Challenge to Philadelphia, the first time the city has hosted the event. The tournaments—considered the largest fencing event in the world with more than 5,000 competitors—will be staged July 3–12 at the Pennsylvania Convention Center.
"PHL Sports is very excited to bring USA Fencing's Summer Nationals to Philadelphia and the Pennsylvania Convention Center in 2021," said PHL Sports Executive Director Larry Needle. "With some of the country's elite collegiate fencing programs based here, Philadelphia has always been a breeding ground for the sport's top athletes. Hosting USA Fencing's largest event will be a wonderful opportunity for our city and all of our hospitality partners."
PHL Sports worked with USA Fencing to host the 201 FIE Congress with delegates from more than 100 member nations of the sport's international federation.
"USA Fencing has been looking for an opportunity to bring the National Championships and July Challenge to the East Coast and are extremely fortunate for the opportunity to partner with Larry Needle and his outstanding team at PHL Sports," said Senior Director of Sport Operations Christine Strong Simmons. "Philadelphia was an amazing host to the FIE Congress in 2011 and we are excited for the opportunity to return in 2021."