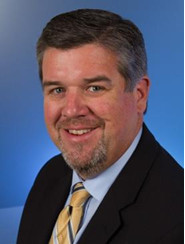 Mike Sophia, a sports-industry veteran with years of experience in both the southern and western United States, has been named the vice president of sports business development at the Greater Fort Lauderdale Convention & Visitors Bureau.
Sophia will lead the sports business development team's efforts to attract professional, collegiate, amateur and recreational sporting events to Broward County. Fort Lauderdale's renovated Lockhart Stadium complex will be the home for David Beckham's expansion franchise in Major League Soccer, Inter Miami CF, for the next two years.
"We are proud to have Mike join our team, and we know his strategic direction and impressive experience will guide our sports business development team to new heights," said Stacy Ritter, president and chief executive officer of the Greater Fort Lauderdale Convention & Visitors Bureau.
Sophia comes to Fort Lauderdale after previously being director of the Sacramento Sports Commission. Not only the home of three professional franchises, notably the Sacramento Kings, the city will be one of the opening round hosts for the 2020 NCAA Men's Basketball Tournament.
Before going to California, Sophia's career had deep roots in the South. He began with the Atlanta Committee for the 1996 Olympic Summer Games, working four years with the planning and executing the event. At the Florida Sports Foundation, Sophia worked closely on three Super Bowls, two BCS Championships Games and led the effort to establish three new sports commissions around the state. He then became the first executive director of the Miami-Dade Sports Commission, and over eight years built the event business including the NCAA Tournament, McDonald's High School All-America Basketball Game, FHSAA high school football championships, USA Volleyball Junior Olympics and WrestleMania.