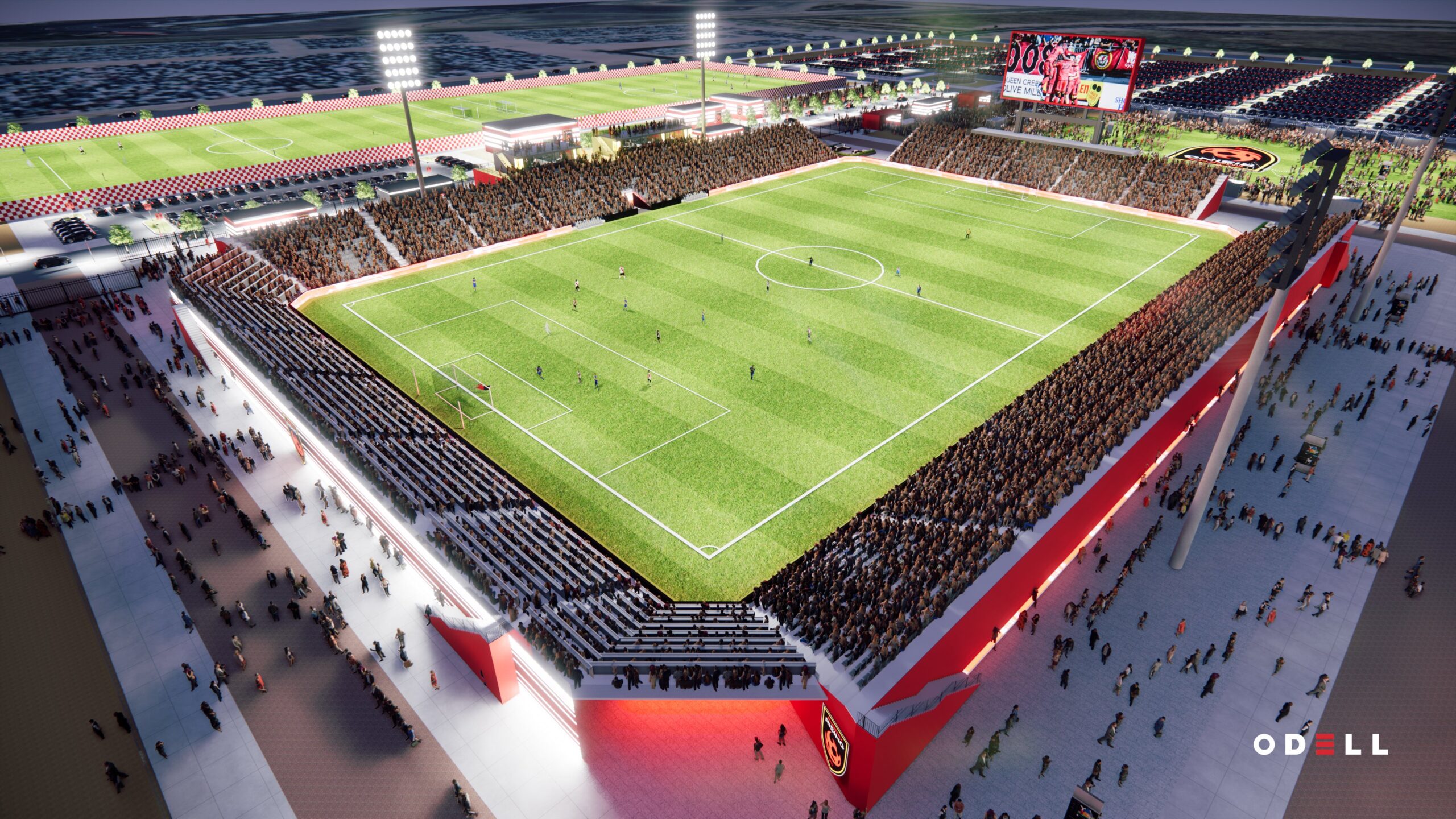 USL Championship franchise Phoenix Rising FC will deconstruct its stadium and move it across the city after the Phoenix City Council approved the team's lease of land for the new stadium site and training facility on the other side of town.
For the past two years, Phoenix Rising FC has played its home matches at Wild Horse Pass within the Gila River Indian Community. The capacity, look and feel of the club's current stadium will be transferred to the new site in Phoenix during the offseason.
"This move will allow us to immediately upgrade our gameday fan experience, which has always been our top priority," said Phoenix Rising FC Governor Bill Kraus. "Accessibility to the site is excellent and there will be opportunities to create partnerships with the small businesses at Phoenix Park 'n Swap. We have so much respect for the hundreds of business owners who operate there and the thousands of customers they serve every week."
Rising intends to host its 2023 home opener and season at the new site beginning in March of 2023.
"Phoenix Rising is the ultimate fan experience attracting residents from all over the valley," said Phoenix Councilmember Carlos Garcia. "Their move to Phoenix will not only centrally locate the stadium but also bring economic value to the city. I am thrilled to welcome them to District 8. I can't wait to cheer them on alongside my family and District 8 residents."
Established in 2016, the club has won the 2020 and 2018 Western Conference Titles as well as the USL Championship's 2019 Regular Season Title.
"We are grateful for our partnership with the Gila River Indian Community and hope to continue working with them to allow thousands of children and visiting professional soccer teams to use the beautiful soccer fields we developed together at Wild Horse Pass," said Kraus.