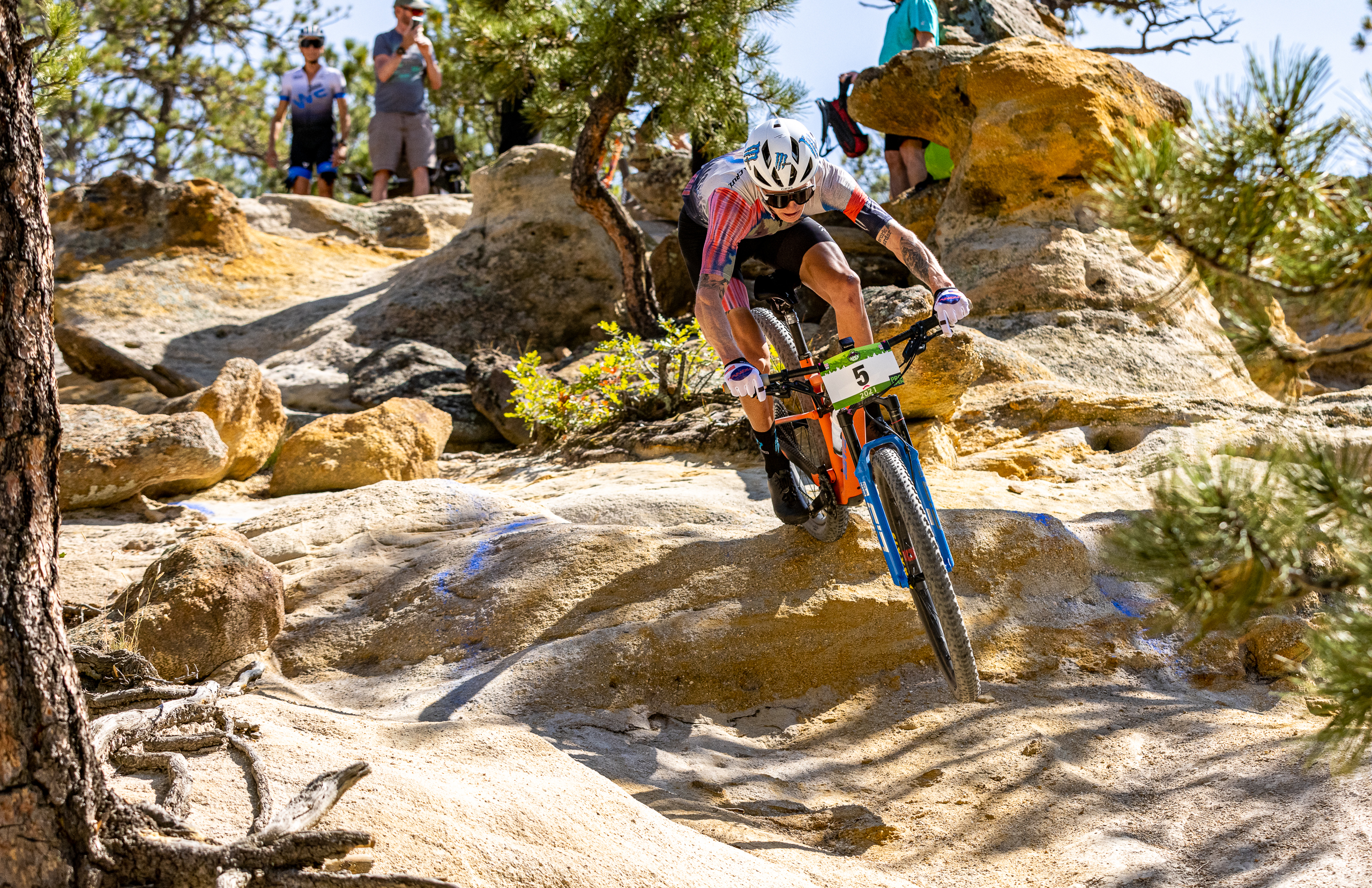 Pikes Peak APEX has agreed to a two-year partnership with SRAM and its RockShox brand that will return as presenting sponsor of the 2022 and 2023 mountain bike events, Sports Strategies has announced.
The 2022 Pikes Peak APEX presented by RockShox will take place September 22–25, drawing pros and amateurs for four days of riding on the slopes of Pikes Peak and featuring a Rocky Mountain trail experience through the aspens in Colorado's backcountry near Colorado Springs. Beyond the challenge, the APEX also offers participants opportunities to participate in single-day rides and 28-mile, 10k and 5k trail runs. The event wraps up with the APEX Outdoor Festival & Expo in America the Beautiful Park.
"We are very proud," said Micah Rice, executive director of Pikes Peak APEX. "SRAM was the first sponsor we brought on after launching the APEX and we could not have hoped for a better partner. Not only is RockShox one of the most recognizable brands in cycling, but their headquarters is based here in Colorado Springs, where their suspension is dialed into the trails on the slopes of Pikes Peak. RockShox continues to lead the way on the trails of the Pikes Peak region and their ethos aligns perfectly with the PPORA's mission to provide more spaces for outdoor recreation."
The APEX supports trail stewardship and drives economic impact to the area in order to improve the trails and open space in the Pikes Peak region for the lasting enjoyment of its residents and visitors.
"We're excited to extend our partnership with the Pikes Peak APEX," said Richard Scutellaro, global event and promotions manager for SRAM. "The race showcases some of the best trails the region has to offer and it's great to bring riders in from around the country to put their skills to the test."