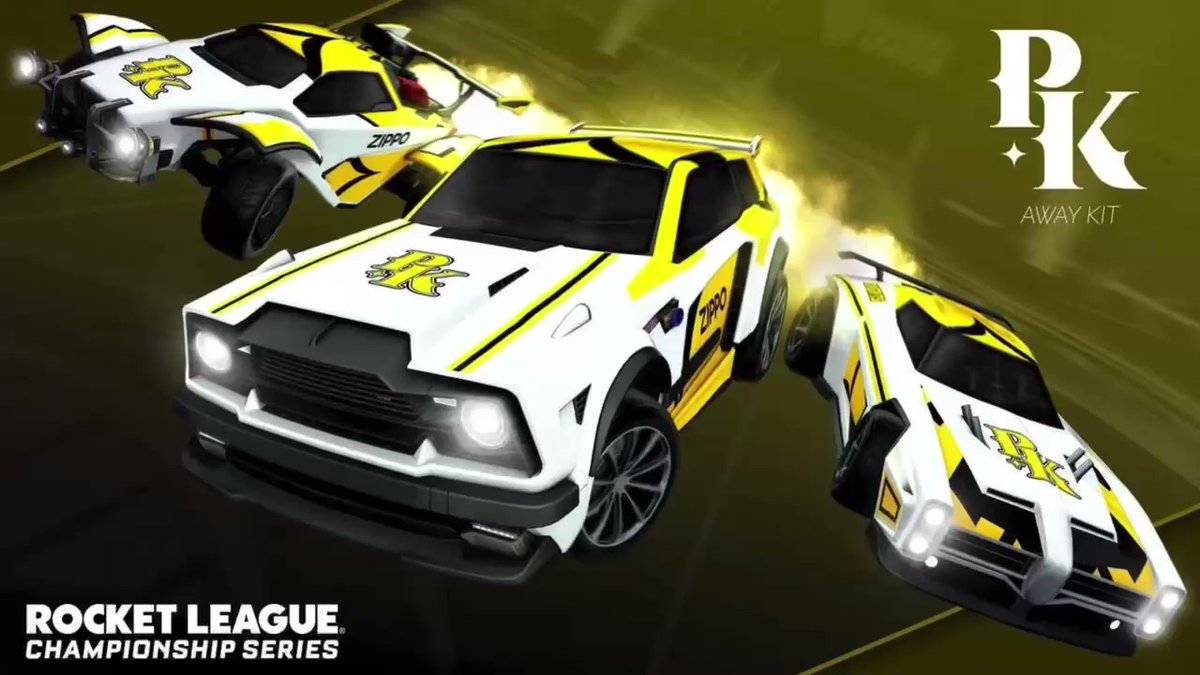 The Pittsburgh Knights and Zippo have released three custom away kit gaming decals for Rocket League and now available to purchase in-game via the Rocket League Esports Shop, a first for the esports franchise, one of its biggest sponsors and the esports space overall.
It is the first in-game activation for Zippo and the first time Psyonix has allowed in-game team sponsors within the Rocket League Championship Series. It also is the first presenting sponsorship for the Knights Rocket League Team
"Our partnership with the Pittsburgh Knights is just the beginning of our commitment to esports," said William Kolasa, senior director of digital at Zippo. "We have a partner that's hand-in-hand with us as we continue to provide gamers with the ultimate accessories to help them play more confidently to gain that edge and win."
The custom away car kit decals offer Rocket League fans a real-world racing experience in the hybrid of arcade-style soccer and demolition derby. Gamers can customize their car, drive into the domed field and compete against others exactly how the Knights will compete during this year's Rocket League Championship Series.
Zippo will receive primary jersey placement across the front chest for the Knights' Rocket League team to be worn at all competitions and during live broadcasts. Beyond the custom gaming decals, Zippo will be the presenting partner for the Knights during the 2021–2022 Rocket League Championship Series.
"We're honored to bring the iconic Zippo brand into the Rocket League Community," said Knights General Manager Garett Bambrough. "Our players are going to represent Team Zippo proudly."