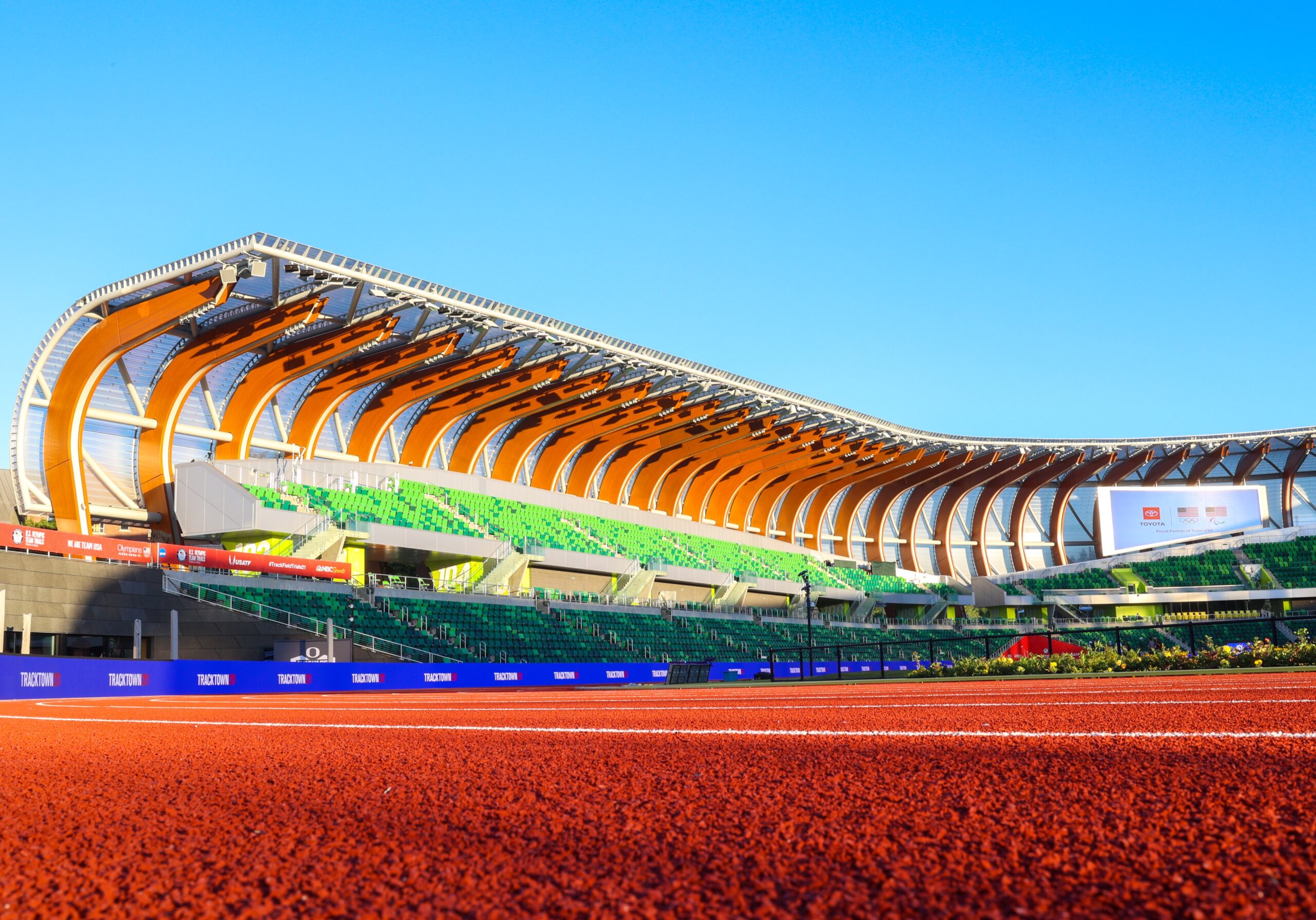 The 2022 U.S. Track and Field Outdoor Championships will be held at historic and newly renovated Hayward Field on the campus of the University of Oregon in Eugene.
The 2022 Toyota USATF Outdoor Championships will be held June 23–26 and serve as the qualifying event for the 2022 World Athletics Outdoor Championships, set for July 15–24 at Hayward Field, marking the first time the event will be held on U.S. soil. The U20 Outdoor Championships will also be held at the same time as the national event.
Hayward Field has hosted seven U.S. Olympic Trials, including the past four editions. The historic venue has been the site of nine other U.S. championship meets since 1971 and has also hosted 17 NCAA outdoor championship meets since 1962. In addition, Hayward Field will host the Pac-12 Outdoor Championships in mid-May and the NCAA Outdoor Championships in early June.