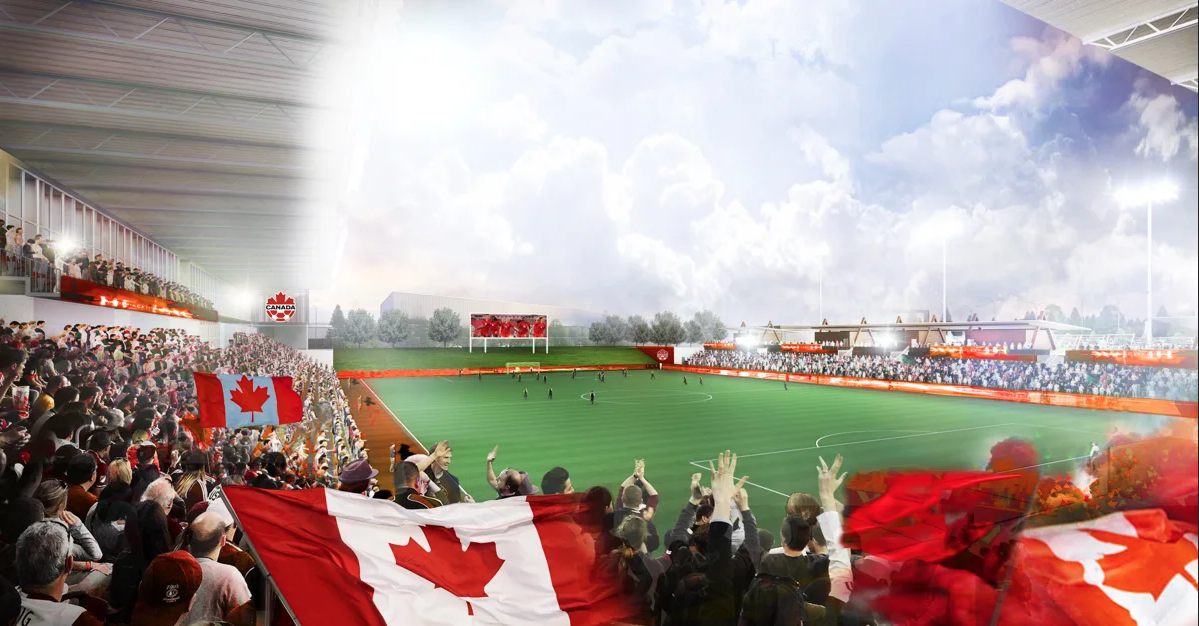 A portion of Woodbine Racetrack's 684 acres in the heart of Toronto's Rexdale community is being marked for the development of a new high-performance training center and stadium for women's and men's soccer.
The soccer project would feature an 8,000-seat stadium and a 38,000 square-foot training facility with a field that meets FIFA standards. The venue would be a destination for national soccer training and hosting international federations preparing for major international events. Developers also think it could be used as a training facility and stadium for York United FC of the Canadian Premier League, as well as a potential domestic women's professional league.
"The 2026 World Cup is an amazing target for so many of us working in Canadian soccer right now, but before there many other major events that Canadian athletes will need to prepare for," said Angus McNab, president and chief executive officer of York United FC. "Facilities and infrastructure for the professional game to thrive are required and this location is ideal. We would also be very proud to plant the flag to bring the first women's professional team to Canada as part of a much-needed domestic league."
Plans for the training center and stadium are being developed by Populous. The first phase of the project could be ready in 2023 with approved zoning as part of the overall Woodbine Community Development Plan.
"With Canada on the brink of qualification for the 2022 FIFA World Cup, the Women's National Team Olympic Gold Medal win and Canada co-hosting the 2026 World Cup, the time is certainly right for us to show our support for Canada's growing soccer community," said Jim Lawson, Woodbine Entertainment chief executive officer. "We see the power of the game in bringing people together and we cannot think of a more complementary sport as we look to further grow and sustain the horse racing industry and the 25,000 jobs it supports throughout the province."