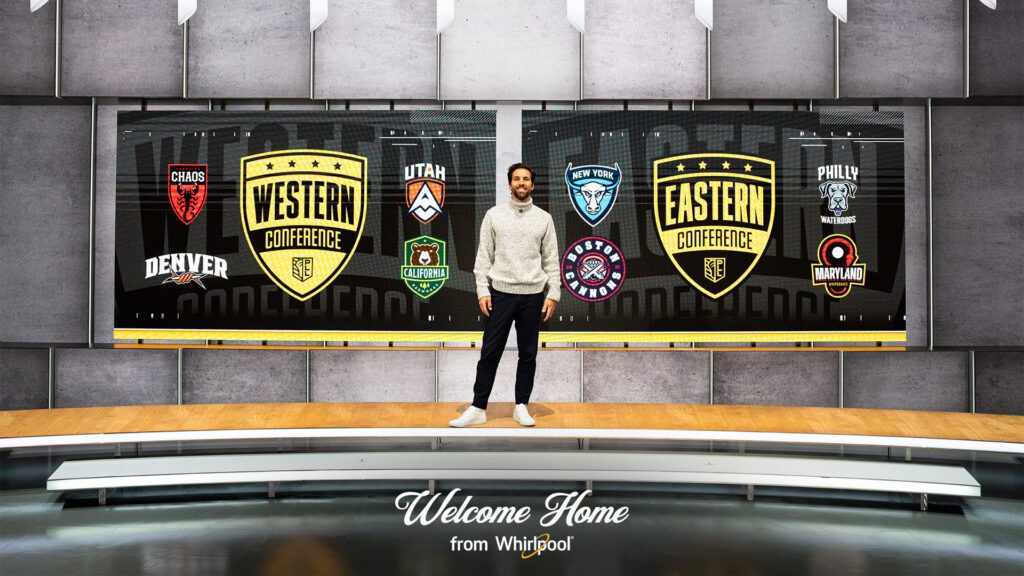 The Premier Lacrosse League will switch to a city-based format, announcing eight teams that will be attached to host cities for the league.
Since its inception, the league has featured a touring model where teams all play in one location per week. But after evaluating fan voting, broadcast viewership, historical ticketing performance, public census data and venues, the league opted to attach teams to cities starting in 2024. The cities that will field teams will be:
Boston Cannons
New York Atlas
Philadelphia Waterdogs
Maryland Whipsnakes
Carolina Chaos
Denver Outlaws (formerly Chrome Lacrosse Club)
Utah Archers
California Redwoods
The 2024 season will adopt a two-conference structure. New York, Boston, Philadelphia and Maryland will make up the Eastern Conference while Utah, Carolina, Denver and California will make up the Western Conference. The all-star game will feature a conference-based matchup for the first time and a new conference playoff structure to be announced.
"Our eight lacrosse clubs are coming home," said Paul Rabil, co-founder and president of the Premier Lacrosse League. "This is the biggest moment in our league's history. We couldn't be more excited about the incredible growth and enthusiasm we're witnessing in these vibrant lacrosse communities. Sports fans have professional lacrosse from the world's best players to look forward to in their hometowns next season."
The league will continue to operate a 14-week, tour-based season, with eight of the league's 10 regular-season game weekends to be held in teams' home markets. Two regular-season weekends will be held in other markets with the All-Star Game, playoffs and championship planned for neutral locations to be announced.
When the PLL travels to a team's home market, that team will host its "homestand weekend" and play two games in two days. The league also intends to generate interest in home markets by investing in youth lacrosse participation.
"When we launched the PLL in 2018, building teams independent of cities helped us get out of the gates fast, grow the game, and operate efficiently with the first team-based tour model in sports. Today, we take our next, and biggest step since we set out on our mission to trailblaze the future of professional sports," said Mike Rabil, co-founder and chief executive officer of the Premier Lacrosse League. "Connecting our teams to cities and regions will create new connection points and opportunities for our players, fans, investors, and partners as we continue to invest in the growth of the sport from the ground up."
Placing a team in Utah, among others, makes sense for the league as its pandemic season was staged there.
"Lacrosse is growing rapidly not only in Utah but also nationally and is well positioned for future growth globally with the recent announcement of its inclusion in the 2028 Olympic Summer Games in Los Angeles," said Jeff Robbins, president and CEO of the Utah Sports Commission. "The Premier Lacrosse League has been a key part of the sport's rapid expansion.'"