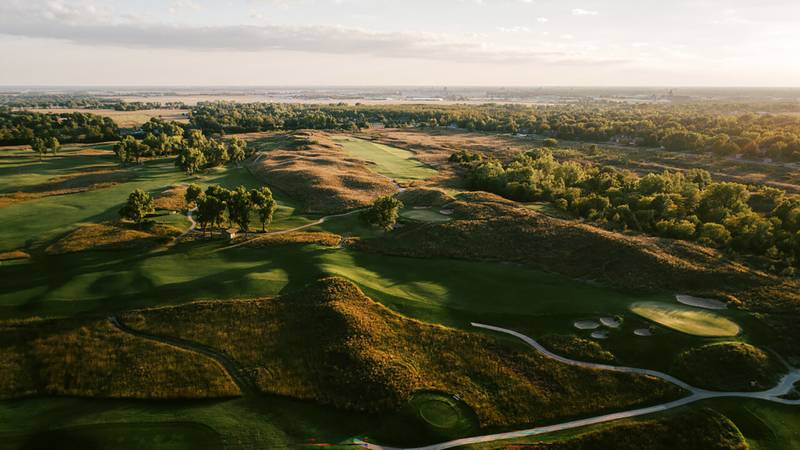 Prairie Dunes Country Club in Hutchinson, Kansas, has been chosen by the United States Golf Association as the host site for the 2029 U.S. Senior Open and 2032 U.S. Senior Women's Open. They will be the ninth and 10th USGA championships held at the club, and the first since 2006.
Prairie Dunes Country Club, located 50 miles northwest of Wichita, was founded in the mid-1930s and opened for play in 1937. The club has previously hosted eight USGA championships, including the 2006 U.S. Senior Open, where Allen Doyle became the third player to win back-to-back Senior Opens. Prairie Dunes hosted U.S. Women's Amateurs in 1964 and 1991, as well as the 1986 Curtis Cup Match, won by Great Britain and Ireland; the 1988 U.S. Mid-Amateur; the 1995 U.S. Senior Amateur and the 2014 NCAA Division I Men's Championship.
"The USGA is pleased to reunite with Prairie Dunes Country Club and continue what has been a long and mutually beneficial partnership that began nearly 60 years ago," said John Bodenhamer, USGA chief championships officer. "We know that Prairie Dunes, its surrounding community and the entire state of Kansas will be thoroughly engaged in hosting the best senior players from around the world. In addition, Prairie Dunes remains committed in its support of both amateur and professional competition."
Five-time USGA champion Juli (Simpson) Inkster won the first of three consecutive U.S. Women's Amateur titles at Prairie Dunes in 1980. She returned to Hutchinson in 2002 to claim her second U.S. Women's Open with a two-stroke victory over Annika Sorenstam.
The 2029 U.S. Senior Open and 2032 U.S. Senior Women's Open will be the 24th and 25th USGA championships held in Kansas. The third U.S. Adaptive Open is scheduled for Sand Creek Station in Newton on July 8–10, 2024. The U.S. Senior Open is open to professional golfers and amateurs with a Handicap Index not exceeding 3.4, who are at least 50 years of age by the start of championship play. The U.S. Senior Women's Open is open to professional females and amateur females with a Handicap Index not exceeding 7.4, who have reached their 50th birthday as of the first day of the championship
"Prairie Dunes is proud of our long-standing history of hosting USGA championships and honored to continue that privilege," said Keith Hughes, club president. "We are so grateful that the USGA will return the U.S. Senior Open to our club in 2029 and that we will have an opportunity to host the U.S. Senior Women's Open. We would like to thank the USGA for their continued partnership and our club family for supporting all efforts necessary to host events of this magnitude."