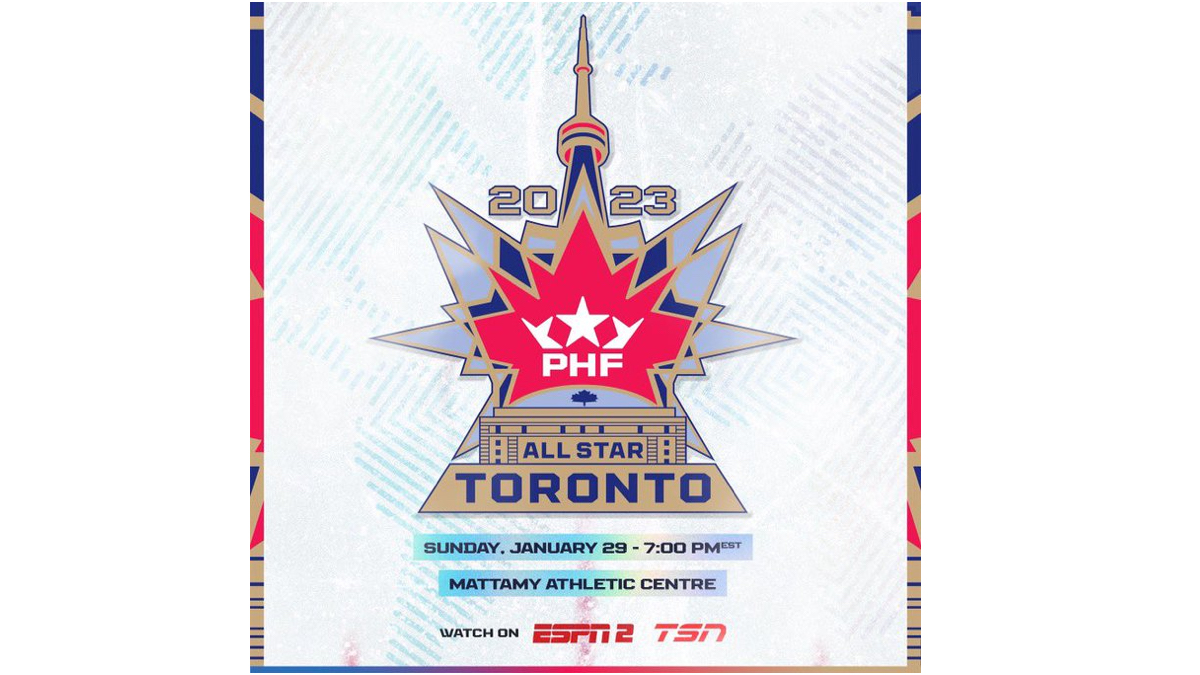 The Premier Hockey Federation has announced that its 2023 All-Star weekend will take place in Toronto, taking the All-Star event to Canada for the first time in league history.
Presented by Air Canada and Sailun Tire, this year's format will include three teams comprised of American, Canadian and Global talents selected from the seven PHF clubs in a mini round-robin competition and championship. The event will start January 29 at 7 p.m. ET at the Mattamy Athletic Centre and broadcast live across the United States on ESPN2 and in Canada on TSN.
"This season we have the opportunity to showcase the record-breaking depth of our player pool that includes more Canadian and international players than ever before," said PHF Commissioner Reagan Carey. "Featuring the best of the PHF across three teams with national pride on the line helps demonstrate where we are headed as a league and our vision to be part of the global game in a major way. Bringing our new PHF era and foundation to a place like Toronto, a city steeped in hockey tradition, and a venue like the Mattamy Athletic Centre, formerly known as Maple Leaf Gardens, is a great opportunity for the league and our athletes and a perfect fit for our first Canadian All-Star event."
The 2023 All-Star logo features the league's intertwining U.S. Crown and Canadian Shield and also highlights Toronto's CN Tower and historic Maple Leaf Gardens. The 'New Foundation' theme signifies the past year in which the league has had expansion, upgraded facilities and increased player salaries and benefits.
"I can't wait for the fans in Toronto to be able to experience the PHF All-Star game live," said Sami Jo Small, Toronto Six president. "For the players in the PHF, playing this game in one of the largest, most energetic hockey markets in the world will be an incredible showcase for the talent within the league and your presence in our community will help inspire many young hockey players and fans. We have some of the best women's hockey fans in the world here in Toronto and they are going to be thrilled and amazed by the incredible skill of the PHF players."