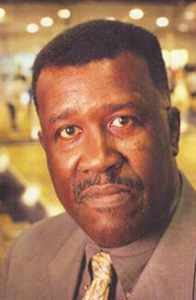 Preston Kim "PK" Martin, a longtime leader in AAU's basketball program who served as the organization's men's and women's basketball chair, died on January 8.
"The AAU has lost a great member, dedicated volunteer, proud leader, passionate mentor, but most importantly, a loyal friend," the AAU said in a statement. "He will be greatly missed."
Martin spent years serving in the Potomac Valley AAU District, which includes the District of Columbia, Montgomery and Prince Georges counties in Maryland, and the counties of Arlington and Fairfax and the cities of Alexandria and Falls Church in Virginia. Martin began as a member and coach and later served as a volunteer, including as Boys Basketball District Sports Director. He later served as governor, working to offer youth and adults the chance to participate in multiple sports.
At the local level, he served as PVAAU Boys' Basketball Director since 2002 and remained a governor at the time of his passing. At the national level, Martin was part of multiple AAU sport and administrative committees and served for years on the National AAU Volunteer Services Committee and the National AAU Finance Committee.
In 2014, he was appointed AAU Men's and Women's Basketball National Chair and played a key role in developing AAU's alumni program and sports festival initiative. He also worked to develop the organization's 3 v 3 basketball development.
In 2004, Martin was honored as an Outstanding District Volunteer for his contributions to the AAU and in 2008 he received a President's National Leadership Award in recognition of his dedication and commitment to the nation's amateur athletes.
"PK will be remembered as a great man," said the Martin family in a statement. "He touched so many lives with pure love, mentorship, guidance, and life enhancement skills, helping to foster successful relationships with an uncountable number of youth, along with all others who he met."