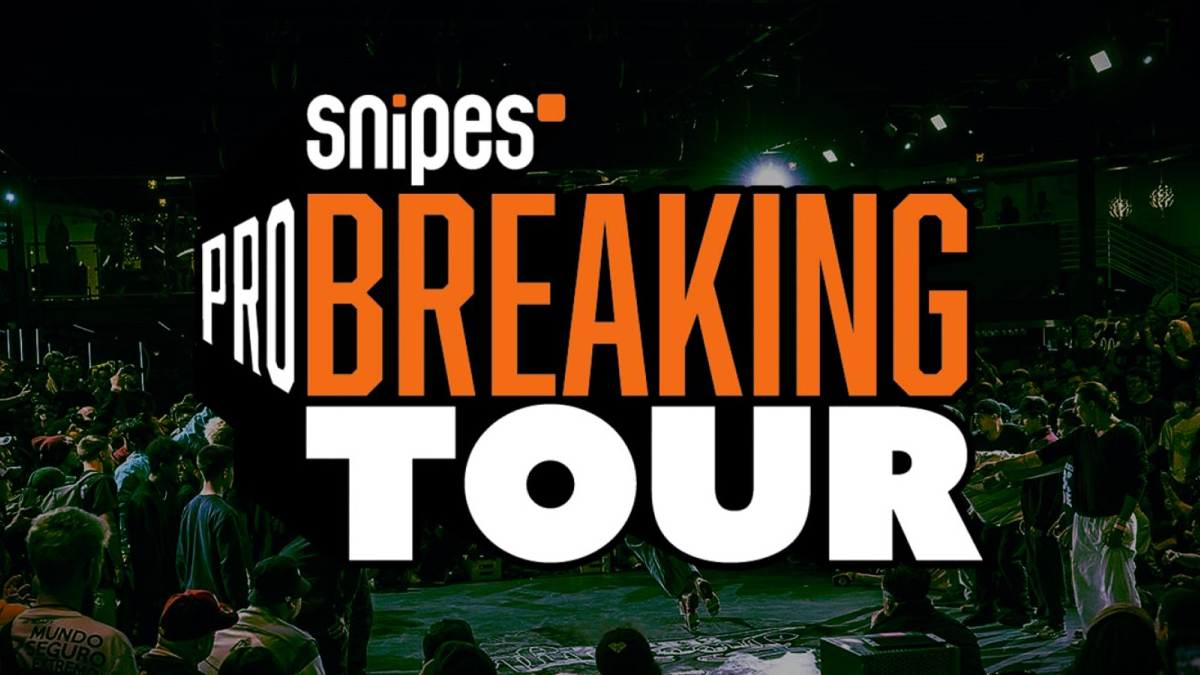 The Pro Breaking Tour, a professional competition series for breaking in the United States and Canada, has announced a partnership with streetwear and sneakers company Snipes to sponsor its 2023 U.S. tour.
The Pro Breaking Tour, powered by Snipes, will kick off May 28 with a three-day event in Seattle. The preliminaries take place on May 27 at Pier 62, followed by the main event at the Neptune Theatre on May 28. On May 29, the Massive Monkees will be hosting a youth battle at Seattle Center and a community jam at Jefferson Park.
"We are thrilled to partner with the Pro Breaking Tour," said Paula Barbosa, vice president of marketing for Snipes. "Breaking is an essential part of our culture and the sneaker community. Our passion for style and self-expression aligns with the spirit of breaking. Our partnership is a natural fit and we can't wait to see what we will achieve together."
Breaking has evolved from a hip-hop movement of the 1970s to being added to the 2024 Paris Olympic Games as a medal event, marking a significant milestone for the dance form.
"Breaking has always been an art form that reflects the diverse cultures and communities from which it originates," said Chris Wright from the Pro Breaking Tour. "We are excited to partner with Snipes to bring our events to even more fans across the country. Together, we will continue to elevate breaking to new heights."
2023 Schedule
May 28: Massive Monkees Day – Seattle
July 1: Rock City – Los Angeles
July 16: United Styles – Boston
August 19: Deuces Wild – Atlanta
September 2: Who Got the Props – Detroit
September 9: Philly Open – Philadelphia
September 23–24: Bboy City – Austin
TBA: Pro Breaking Tour Invitational – Miami
TBA: Pro Breaking Tour Open – New York
October 21–22: Temple Rock – Miami
November 11–12: Freestyle Session World Finals – Los Angeles