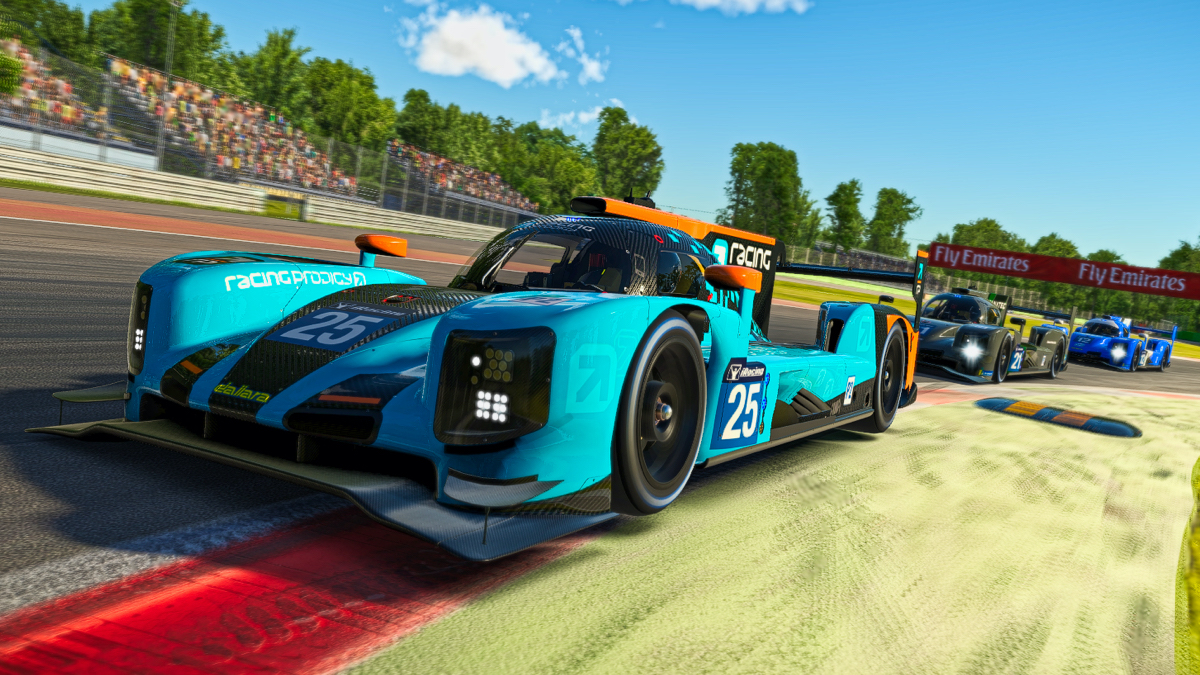 Racing Prodigy, a sports, entertainment and media property, has announced the formation of the Prodigy Racing League, the world's first e2Real sports league.
The racing league has been built to make motorsports more accessible using esports as the pathway to racing cars on real tracks, leveling the playing field by reducing the financial barriers of racing. Racing Prodigy Chief Executive Officer David Cook previously worked at Mazda and when Cook saw sim racers beating real-world racers, the idea for Racing Prodigy was born.
"At Racing Prodigy, we are lowering the financial barriers to enter motorsports to the same level of traditional sports," said Cook. "Gamers just need a console, mobile device, or PC with a wheel and pedals to participate in esports tournaments, which is how we open the sport we love from the few to the many. The PRL is the new home for racers of all backgrounds and abilities, where they can chase their motorsports dreams from the screen to the track. We believe everyone should have an opportunity to participate in motorsports and today is a momentous step forward."
Four game titles — iRacing, Street Kart Racing, rFactor 2, and RaceRoom — have joined the league. The search for talent begins with iRacing on June 19. Gamers must be at least 13 years old and register before the qualifying stage concludes June 26. Racing Prodigy will livestream its semifinals and final races on July 1–2. Additional free-to-enter and pay-to-enter tournaments will be announced in the coming weeks.
Additionally, Racing Prodigy welcomes three official partners, including SIM-LAB, GRID Engineering and Asetek SimSports. These partners are providing products as prizes for tournament winners and select participants.