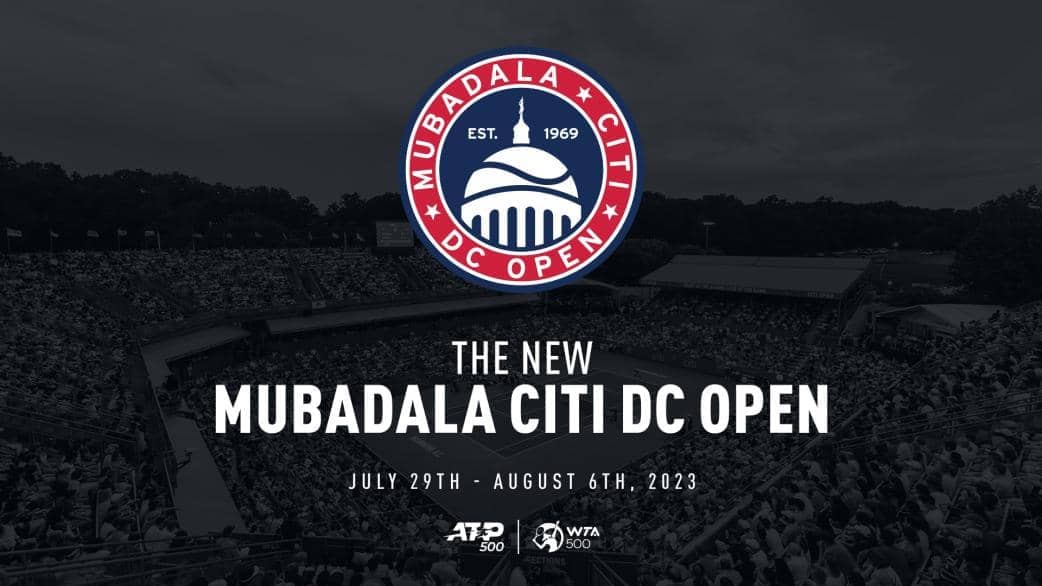 The Women's Tennis Association announced Thursday that the Mubadala Silicon Valley Classic tournament, previously held in San Jose, has been approved to move to Washington, D.C. and operate as a combined event beginning in 2023.
The new title for this event will be the Mubadala Citi DC Open. The newly combined event, which will be held from July 29 to August 6 at the William H.G. FitzGerald Tennis Center in Washington, D.C.'s Rock Creek Park, will be the first combined WTA and ATP 500-level tournament in the world.
The Mubadala Silicon Valley Classic in San Jose was founded in 1971 by Billie Jean King and was held at various venues across the West Coast, including Stanford University and Oakland. Held most recently on the campus of San Jose State University, former champions include King, Chris Evert, Martina Navratilova, Monica Seles, Martina Hingis, Lindsay Davenport, Serena Williams, Venus Williams and Kim Clijsters.
"The Bay Area has played host to so many unforgettable moments as one of the Hologic WTA Tour's longest-running tournaments," said Steve Simon, WTA chairman and chief executive officer. "The legacy of this much-loved event will live on in its new home, in Washington, D.C., where I am excited to see WTA and ATP stars competing together for the first time at the 500 level, creating new memories for many more years to come."
The Citi Open was founded in 1969 to support Arthur Ashe's vision of playing professional tennis in a public park, making tennis accessible to everyone. The event's popularity has exploded in recent years, with record attendance of more than 80,000 and sellouts of every session for the last two years.
"We are thrilled to host the Mubadala Citi DC Open in the Sports Capital. We are also excited to make DC's biggest tennis event even bigger," said Washington D.C. Mayor Muriel Bowser. "For more than 50 years, the Citi Open has entertained and inspired Washingtonians from across all eight wards and tennis fans from around the world. And we look forward to many more years of world-class tennis in DC."