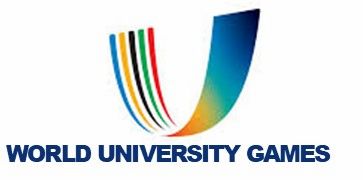 The United States International University Sports Federation has put forth the Raleigh-Durham market in North Carolina as a host candidate to the International University Sports Federation for the 2027 Summer World University Games.
The bid process for the 2027 Games is expected to continue into the spring of 2022. Bid milestones include development and submission of a detailed formal bid document, a site visit for USIUSF and FISU officials, a bid workshop, a presentation to the FISU Executive Committee and meetings with FISU and Local Organizing Committee executives at the 2021 Summer and Winter Games in Chengdu, China, and Lucerne, Switzerland, respectively.
"This is a major milestone achievement for the Triangle," said Hill Carrow, chairman and chief executive officer of the North Carolina Bid Committee. "No city or region in North Carolina has ever been named the United States of America's international candidate for a global event of this magnitude. … this is really just the first significant step towards accomplishing our main goal of having the United States be awarded the 2027 Summer World University Games to be hosted right here in Raleigh-Durham."
The World University Games were founded in the 1950s are the world's largest event for student-athletes. The Games have 15 required sports including Olympic staples such as athletics, basketball, diving, gymnastics, swimming and volleyball. The host city for the Games can propose additional sports for inclusion. After the 2021 Games in Chengdu, future hosts include Ekaterinburg, Russia, in 2023.
The number of participants typically include more than 7,000 athletes joined by another 3,000 or so coaches, administrators and support staff. The U.S. has hosted the Summer Games once, in 1993 in Buffalo, New York.
"We are very excited about the possibility of bringing the Summer World University Games back to the U.S.," said USIUSF President Dan Guerrero. "The next available year to bid on the Games, 2027, holds a lot of promise for Olympic sports in the United States as it is the year prior to the 2028 Olympic Games in Los Angeles, California. In addition, our country has strong momentum for attracting the Summer World University Games thanks to excellent work being done by the Local Organizing Committee in Lake Placid, New York, where they are slated to host the Winter World University Games in 2023 and are receiving very positive reviews for their Games preparations."