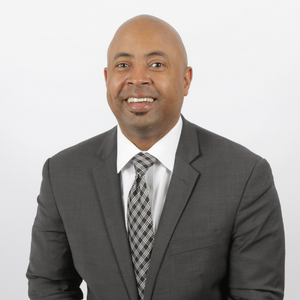 Reggie Hunt will be the next executive director of the Boone Area Sports Commission in North Carolina effective March 1. Hunt succeeds Roachel Laney, who was named as the first executive director in January 2019.
"I want to thank David Jackson, Wright Tilley, the Boone Area Sports Commission Board of Directors, and I especially want to thank Roachel Laney," said Hunt. "Mr. Laney played a significant role in my professional career when I began working in athletics over 20 years ago. I'm grateful to have his support as we continue to grow. The High Country is a special place, I'm thrilled to partner with others to create a first class experience for families and teams alike."
Working nearly 16 years for Appalachian State Athletics, in addition to serving as lead pastor of Cornerstone Summit Church in Boone, Hunt boasts a vast working knowledge of the High Country and its sports landscape. Hunt serves as student-athlete leadership coordinator for Appalachian State and has authored and delivered leadership strategy sessions for business and community partners throughout the region.
His role saw him assist the athletics administration in various aspects of team travel, event creation and coordination, and connecting student-athletes with community partners to further encourage professional growth. For his work in the community, Hunt received the Keep Boone Healthy Award for Community Leadership from the Boone Area Chamber of Commerce in October 2021.
"The Boone Area Sports Commission has a strong foundation thanks to the tireless work of Roachel Laney and it's poised for further growth, which Reggie Hunt is well positioned to unlock," said David Jackson, president and chief executive officer of the Boone Area Chamber of Commerce and chair of the Boone Area Sports Commission Board of Directors. "He comes to the position as a well-respected figure in our community with strong relationships and an eagerness to work with local partners to support existing events and create new opportunities for the High Country to lead as a sports tourism destination."
A 2000 graduate of Appalachian State, Hunt is a frequent contributor to the Watauga Leadership Institute and has expanded his scope to include facilitating corporate retreats and team building sessions throughout North Carolina.
"We recognized an opportunity several years ago to create the Boone Area Sports Commission to help further increase our tourism product.  Sports tourism fits well with our leisure travel destination, and athletic tournaments are significant economic drivers for the Boone area," said Wright Tilley, executive director of the Boone & Watauga County Tourism Development Authorities. "Roachel Laney was the perfect person to help us build the foundation of the sports commission.  We look forward to having Reggie take the reins and help promote Boone as the perfect place for athletic competition."