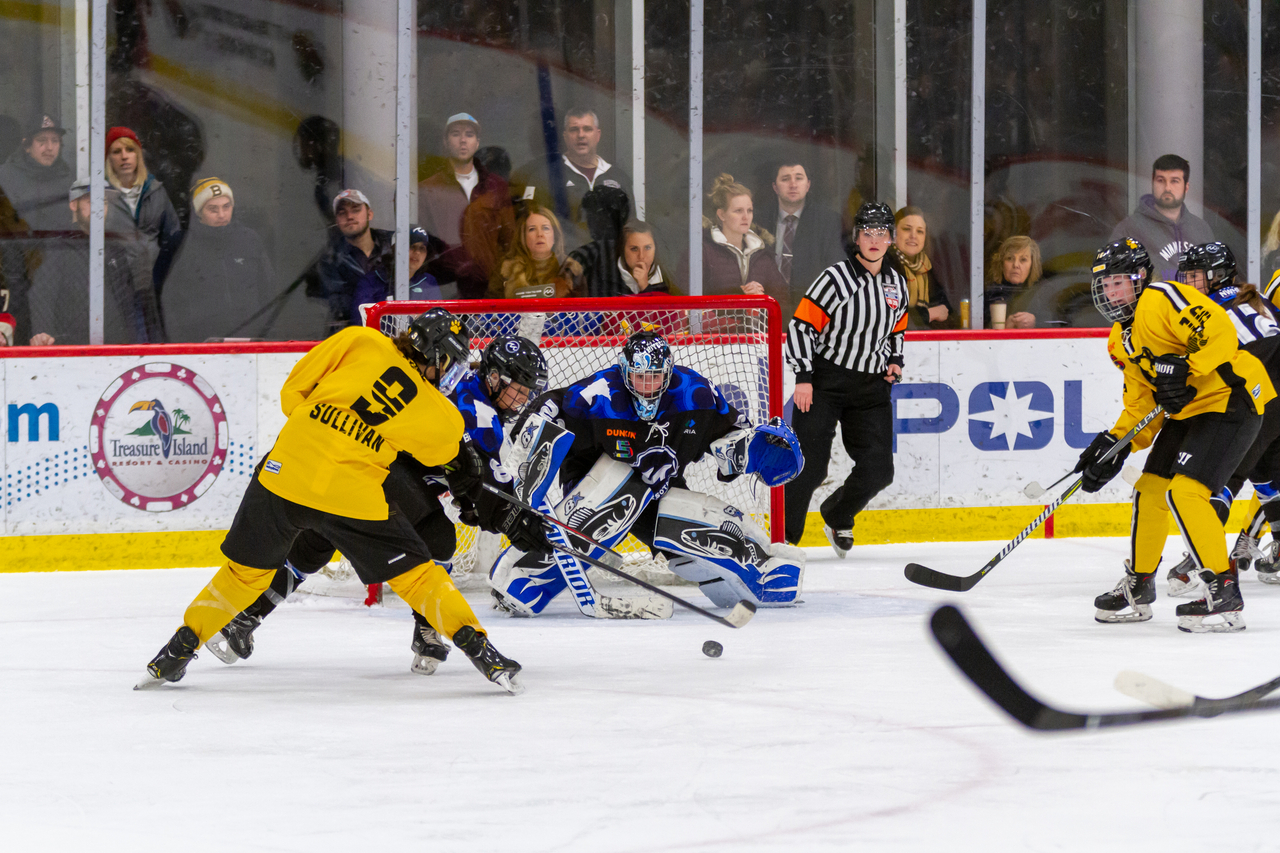 The Premier Hockey Federation has been bought by a co-owner of the Los Angeles Dodgers who intends to merge the PHF with another group to create a new women's pro league that would start in January, according to media reports.
Mark Walter's firm acquired the PHF, which was scheduled to begin its ninth season of operation this fall. The league had been locked in a dispute with the Professional Women's Hockey Players' Association, which includes a majority of U.S. and Canadian national team players and had been working with the Mark Walter Group and Billie Jean King Enterprises in a bid to launch its own league.
News of the merger was first reported by The Associated Press.
The seven-team PHF will cease operations, according to The Associated Press, with the new league having both PWHPA chief Jayna Hefford and PHF Commissioner Reagan Carey in leadership roles. The PHF has teams in Boston, Toronto and Montreal along with East Rutherford, New Jersey; Hartford, Connecticut; Buffalo, New York, and Richfield, Minnesota.
North American women's pro hockey has been divided since the PWHPA was formed in 2019 following the financial demise of the Canadian Women's Hockey League. Dani Rylan Kearney launched the NWHL in 2015, then was forced to step down as commissioner in 2020 when the league restructured its governing model by bringing in private ownership and establishing a board of governors.
Though the NHL provided support to both the PWHPA and PHF, NHL Commissioner Gary Bettman has urged the two factions to come together for the good of the sport.
The Associated Press report said the PWHPA certified as a union this spring and has completed negotiations on a collective bargaining agreement that, if approved, will run through 2031 and features a minimum salary of $35,000 for players on active rosters. PHF players' existing contracts would be voided in the merger, though an agreement is in place to pay those under contract a portion of their salary through September, the report said; some players are losing out on contracts they signed worth more than $150,000 over two seasons.
Earlier this month, PWHPA board member and U.S. national team star Hilary Knight insisted the PHF was not the best model for building the women's pro game.
"The more women we can have get paid to do the sport they love, I think that's awesome," Knight said. "What bothers me is the illusion of professionalism and what women's hockey should be and settling for what it is, right? And I think that's the big distinction is let's call it what it is."