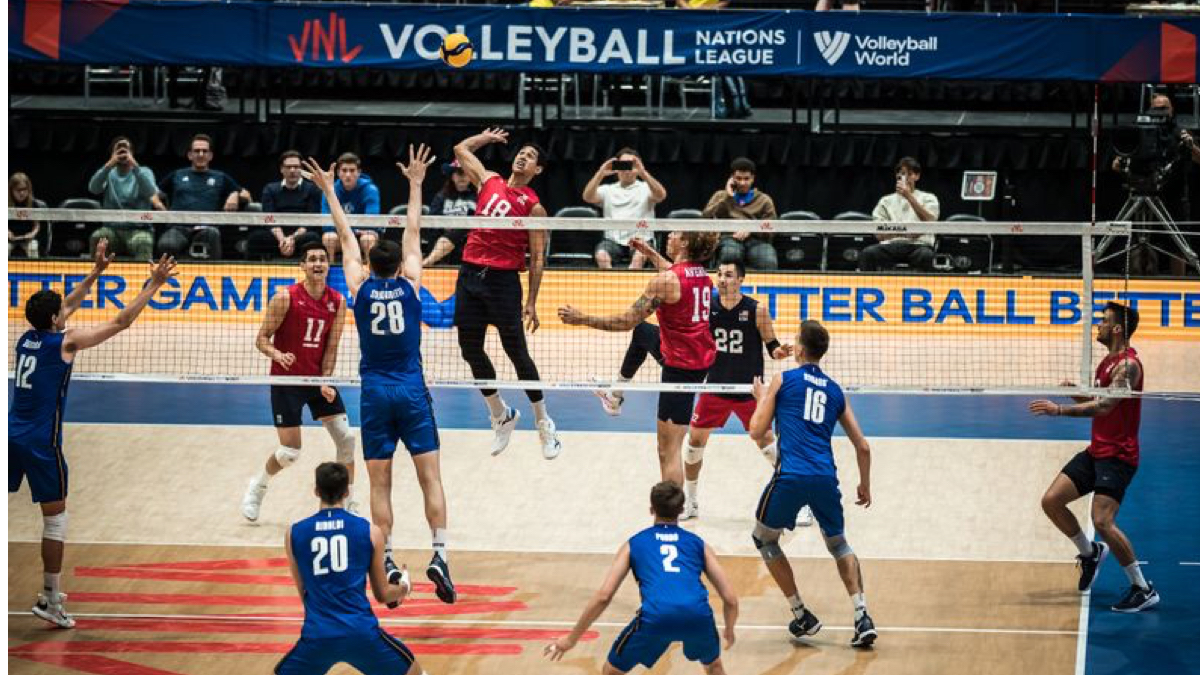 With an increased emphasis on the fan aspect of the competition both for those who watch in person and those who follow online, the Volleyball Nations League will host the third and final week of the men's preliminary round VNL matches at the Anaheim Convention Center from July 4–9.
The Men's VNL 2023 features 16 national teams in three weeks of preliminary rounds across seven countries. The teams play four matches per week, with the top seven advancing to the VNL finals. The eight teams competing in Anaheim are the United States, Iran, Argentina, France, Germany, Serbia, Bulgaria and Cuba.
"We wanted to bring the men's VNL competition to Southern California given the strong fan base in the region," said Volleyball World Chief Executive Officer Finn Taylor. "The venues are discussed and decided on in partnership with the Orange County Sports Commission and this year, we are thrilled to bring the event to the convention center."
Making the 2023 VNL important is the results will determine each country's global ranking. On the road to the 2024 Olympic Summer Games in Paris, the world rankings are significant as the first six spots are determined by the Olympic Qualifiers, but the remaining five will be determined by global ranking.
Team USA will feature plenty of Southern California athletes, including 10 Olympians and six newcomers. After finishing in second place in 2022, the USA Men are currently ranked No. 2 in the world.
"We often have guests walking out of the matches in awe of what they just witnessed," Taylor said. "These athletes are jumping higher than a slam dunk, jumping further than you think is possible and hitting the ball with such power you will not believe it can be returned."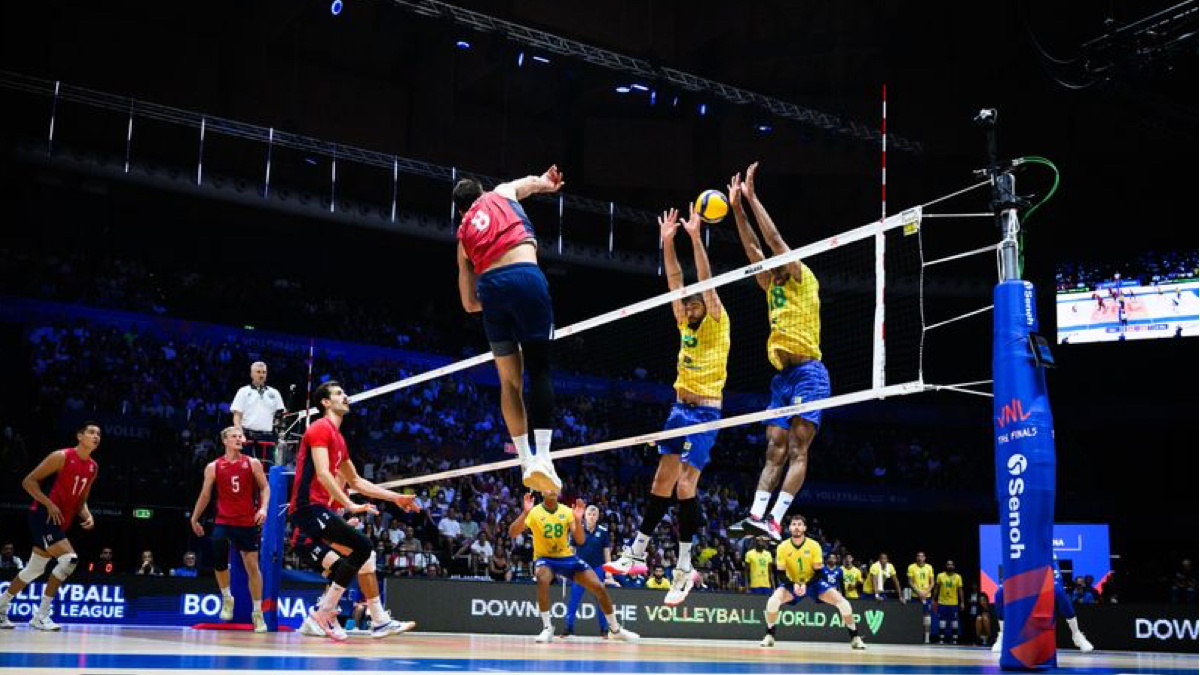 Taylor, who joined Volleyball World in February 2021, is no stranger to producing and planning a traveling show. He spent 20 years at Cirque du Soleil.
"Watching volleyball live is hard to explain, so everyone should grab a ticket and experience it for themselves," Taylor said. "For the teams, everything is on the line. The world rankings are impacted by every result and the rankings determine which nations will make it to Paris next year. These guys are fighting for their sporting lives."
Taylor and the VNL have upped the production value of the live show as well as the VBTV platform, which is dedicated to volleyball and provides access for fans to watch and engage with the sport.
"We have worked hard to ensure all our fans have a world-class entertaining evening," Taylor said. "We have full production value you would expect to see at any professional sporting event. All designed to enhance the competition and give our fans the best view of international volleyball they could hope for."
While the action featuring the best players in the world is the main reason for fans to buy a ticket, those at the Anaheim Convention Center can expect a full entertainment event as well.
"We want fans to walk out of the arena having discovered volleyball in a whole new light," Taylor said. "It's not simply a game between two teams, but a battle for two hours with all the excitement you would expect from the best in the world. At Cirque, the company continually strived to exceed the customers' expectations and we are hoping to do that as well with the VNL."