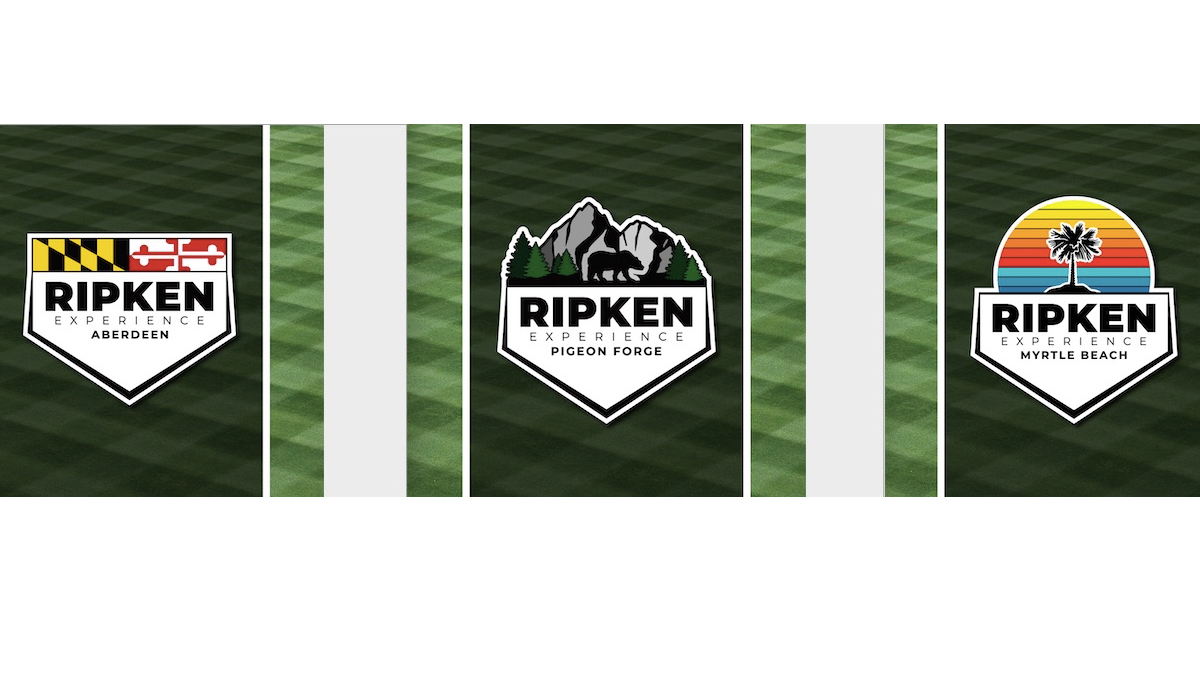 The Ripken Experience organization will start a year of new tournaments and expansion with a special event in Texas by re-branding each of its facility logos, replacing the original look the company started with 20 years ago.
The announcement brings a more personalized feel to each venue's location operating in Aberdeen, Maryland; Pigeon Forge, Tennessee; and Myrtle Beach, South Carolina. The organization also has struck a new deal with apparel and uniform provider 3N2 for all visiting teams and participants.
The Ripken Experience rebrand encompasses elements that make each location and surrounding area unique whether it be the Smoky Mountains of Pigeon Forge, the coastline of Myrtle Beach or the iconic state flag of Maryland.
"As we look ahead to grow and expand our business, it was important for us to modernize our logos to speak to our current and future athletes," said Mike Kenney, executive vice president of Ripken Baseball. "We are excited to partner with 3N2 as we now have the perfect opportunity to bring our vision to life with their performance-driven, design-focused uniform and apparel offerings."
The partnership with 3N2 is a multi-year agreement that will see Ripken Baseball stores debut new merchandise this summer, featuring 3N2's line of comfort-driven, performance-boosting baseball gear.
"Ripken Baseball is known for treating players like Big Leaguers and with the addition of our high-performance apparel and custom uniforms, we're confident every ballplayer will feel like their walking in the shoes of their favorite Major Leaguer," said Sean Murphy, chief executive officers of 3N2.