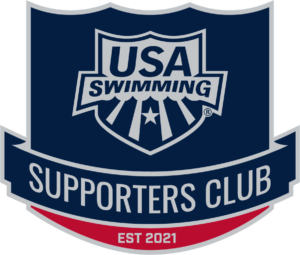 USA Swimming is launching a new initiative to attract deeper engagement with the sport, creating what it calling the Supporters Club. The program is being formed in partnership with the USA Swimming Foundation and U.S. Masters Swimming and will be a fan-centric club that will support the sport at all levels.
For $50, club members will receive a free piece of USA Swimming "2021" merchandise, access to skip the line for autograph signings at major events, invitations to participate in USA Swimming fan surveys and polls and exclusive offers from USA Swimming and its sponsors.
"There are so many people across this country who love the sport of swimming and want to stay engaged, but don't fit within one of our traditional membership groups," USA Swimming President and Chief Executive Officer Tim Hinchey said. "The Supporters Club provides an avenue for fans to proudly wear the clubs shield and show their passion for the sport, and what a perfect time to kick it off as we get ready to cheer on our Team USA swimmers at the Games."
The club fee is a partially tax-deductible donation to the USA Swimming Foundation, which will support both USA Swimming and U.S. Masters Swimming programs.