Rock 'n' Roll Las Vegas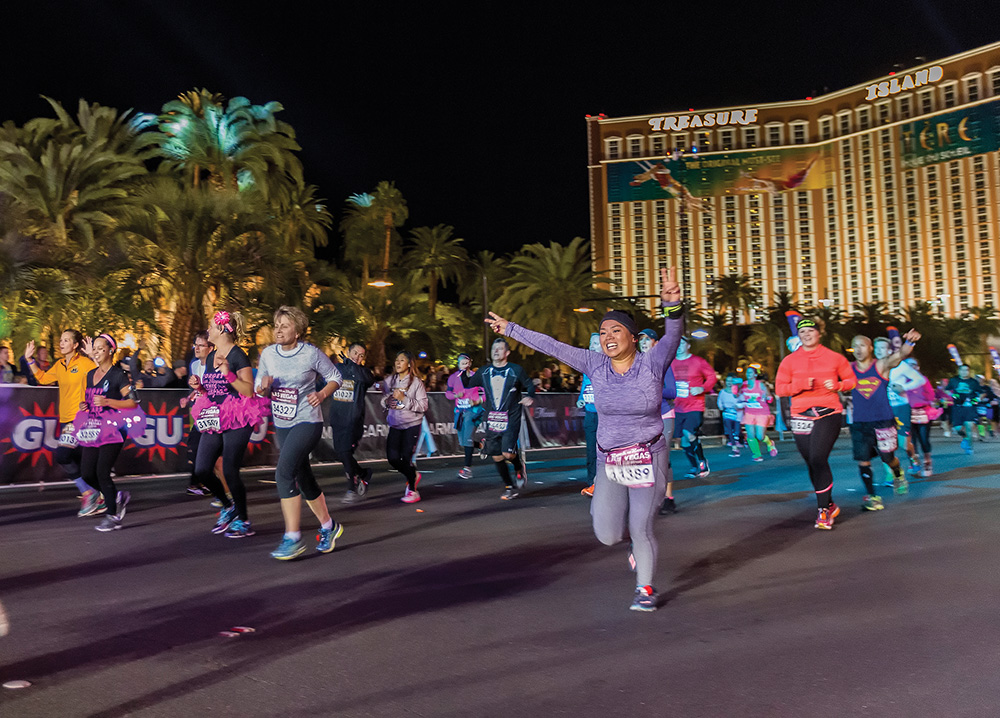 The biggest race in the Rock 'n' Roll Marathon series continues to get bigger. The Competitor Group's Rock 'n' Roll Las Vegas Marathon & Half Marathon was a three-day weekend affair on the Las Vegas Strip. The event lived up to and even exceeded expectations, with record participation and all distances selling out three weeks in advance said Dan Cruz, Competitor Group's public relations director.
More than 43,000 entrants registered, including 5,000 runners in the inaugural 5K presented by SLS Las Vegas, a 3.1-mile race on Saturday. On Sunday, the Zappos.com ½ of the Half (a 6.5 mile race that finished in downtown Las Vegas), had 3,000 runners and was followed by 5,000 competitors in the main event marathon (26.2 miles) and 30,000 half-marathon (13.1 miles) participants.
To read the rest of this article in SportsTravel, please click here.