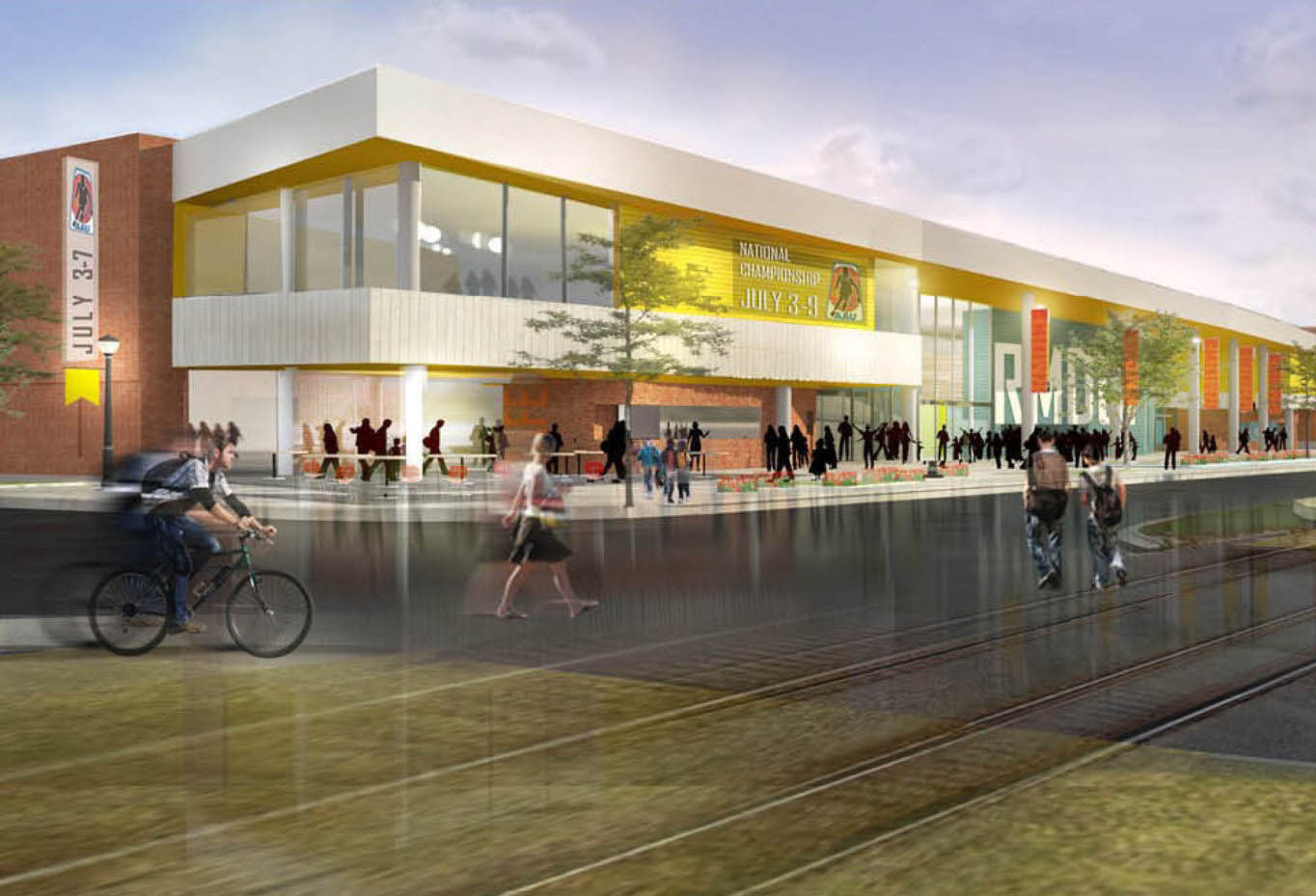 The multimillion-dollar Rocky Mount Event Center recently opened its doors and welcomed the public at an event that featured the Harlem Globetrotters. Located in downtown Rocky Mount, about 40 miles northwest of Greenville, North Carolina, the 165,000-square-foot venue offers 75,000 square feet of space that can accommodate basketball, volleyball, badminton, combat sports, indoor soccer, wrestling, cheer or dance and ping pong. Managed by Sports Facilities Management, the facility has 16 volleyball courts, 8 basketball courts and spectator seating for more than 4,000.
Barbara Green, executive director of Nash County Travel & Tourism, had been working to help promote the venue. "I believe the Rocky Mount Event Center will be an easy sell because of our location and our many hotels that can accommodate any budget," Green said. "Our area has so much to offer with the arts and entertainment, outdoor recreational sports, festivals and celebrations."
Rocky Mount Event Center also offers four locker rooms, five meeting rooms, a food court, and a two-sided observation deck with 135 seats and additional standing room. The 15,000-square-foot Game Day Adventure & Arcade is a family entertainment center with a rock climbing area, an aerial ropes course, an arcade and a play area for younger children.
"The idea around Game Day Adventure & Arcade is to be able to have an activity for everyone in the family," said Ashley Pittman, marketing manager for the Rocky Mount Event Center. "For those families who are traveling out of town for a tournament, the center has the ability to provide entertainment for the siblings who are not participating in tournaments. It will also give teams activities to do while they are waiting for their next round."
Pittman hopes the event center will be a destination for regional and national sports tournaments. Various sporting events, parties, weddings and concerts are currently on the schedule. The Amateur Athletic Union Winter Nationals showcasing youth basketball will be played there December 28–30.