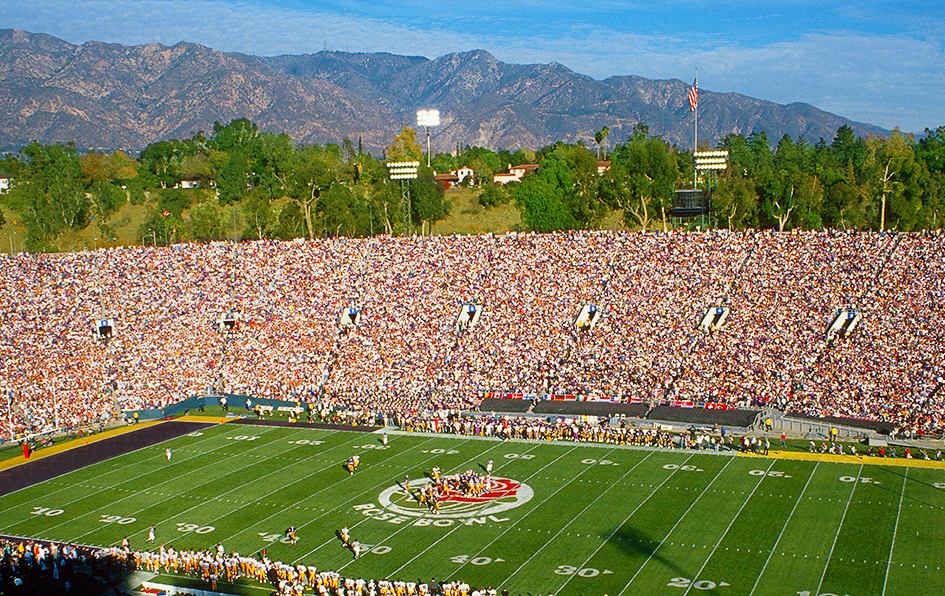 The Rose Bowl Stadium will receive a $9.6 million grant award as part of the U.S. Small Business Administration 's Shuttered Venue Operators Grant program, which is designed to provide emergency assistance for eligible venues affected by the pandemic.
"Our Staff, RBOC Board of Directors, and Legacy volunteer boards along with so many civic leaders work hard to continue finding opportunities to advance the Stadium's premier status and our recovery from the impacts of the pandemic," said Rose Bowl General Manager and Chief Executive Officer Darryl Dunn. "As a community venue that is also recognized on the national and global stage, we are incredibly grateful for this grant, which will bolster our recovery in a substantial way."
The grant program was established by the Economic Aid to Hard-Hit Small Businesses, Nonprofits, and Venues Act, and amended by the American Rescue Plan Act. The program includes over $16 billion in grants to shuttered venues and is administered by the SBA's Office of Disaster Assistance. The Rose Bowl was closed from March 13, 2020, until its reopening on April 9, 2021.
The SVOG grant was stewarded by the Rose Bowl Legacy Foundation, which was founded in 2010 to preserve, protect and enhance the future of the Rose Bowl as a National Historic Landmark. The organization, through the help of its volunteer Board of Directors and Advisory Board, has raised over $40 million in private funds since its founding.
"As we approach our centennial birthday, the SVOG award will provide a welcomed infusion of support to appropriately recover to the level of premier entertainment and operation that our millions of guests have become accustomed to at America's Stadium," said Dedan Brozino, chief development officer of the Stadium and Rose Bowl Legacy Foundation. "We thank the SBA for their trust and recognition of the Stadium's global importance through providing this important grant."
The Rose Bowl opened in 1922 and was designated a National Historic Landmark in 1987.
"The Rose Bowl Stadium is a generational treasure to Pasadena, the San Gabriel Valley, to California and to the entire nation," said Mickey Segal, president of Legacy's Board of Directors on behalf of the Board and Advisors. "This federal grant will provide much-needed energy to the venue after its most difficult year-plus of operation. The SBA's support means a great deal."