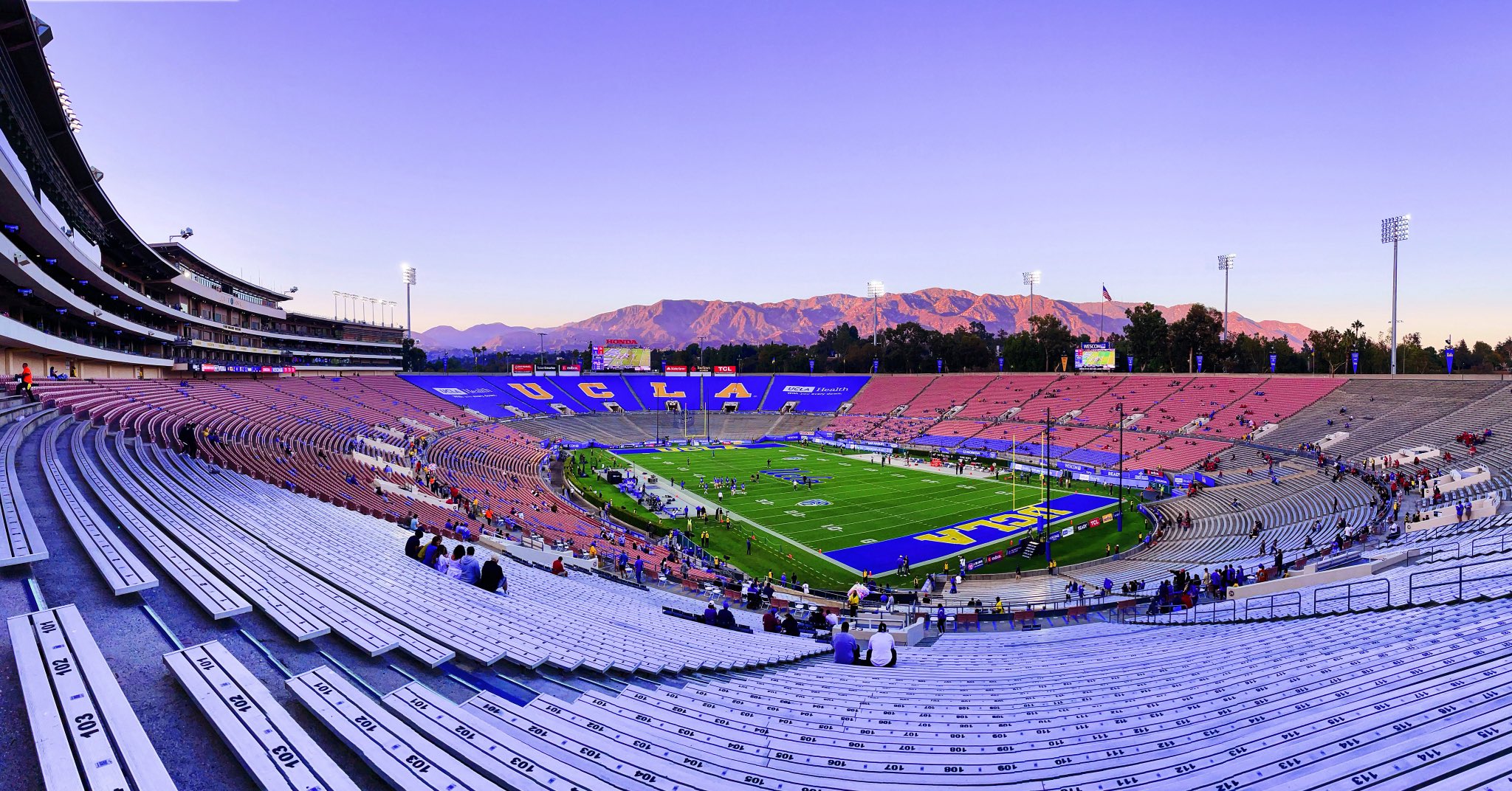 The Rose Bowl Stadium in Pasadena, California, will receive a $500,000 preservation grant award as part of the Save America's Treasures grant program funded by the Historic Preservation Fund and administered by the National Park Service.
It is the first such award given to the Rose Bowl Stadium, which will celebrate its centennial in 2022. The award is part of a nationwide package funding 49 projects in 29 states by the NPS and in partnership with the National Endowment for the Arts, the National Endowment for the Humanities, and the Institute for Museum and Library Services,
The grant award will be used to support capital improvements at the venue as well as infrastructure upgrades. The funding, which was secured starting with a 2021 application process through the Rose Bowl Legacy Foundation, the Rose Bowl Stadium's 501c3, will require a matching gift amount from private contributions.
"The Rose Bowl Stadium is a community and cultural icon in Pasadena and also a generational icon for millions around the world," said Pasadena Mayor Victor Gordo. "We are thankful for the support of this grant to continue solidifying the infrastructure of the venue."
The Rose Bowl Stadium was designated a National Historic Landmark in 1987. It has hosted two World Cups, two Olympic Games, the annual Rose Bowl Game, UCLA Football since 1982 and international soccer matches. It is one of the stadiums put forth by Los Angeles' bid to host games in the 2026 FIFA World Cup.
"As we approach our 100th birthday, the Rose Bowl Stadium continues to lead in providing a premier visitor experience in a safe, reliable and memorable manner," said George Cunningham, Rose Bowl Stadium chief operations officer. "This grant award will strengthen key infrastructure needs and is a testament to the continued dedication of the venue's overall importance to society."
Requiring a dollar-for-dollar non-Federal private match, Save America's Treasures grant awards announced in 2021 are in the total amount of $15.5 million and will leverage more than $20 million in private and public investment.
"The support that was provided by key stakeholders of the Rose Bowl Stadium was tremendous and we are very grateful for the support received during the application process from Pasadena Heritage, the National Trust for Historic Preservation, Bill & Claire Bogaard, and Congress members Judy Chu and Adam Schiff," said Darryl Dunn, the Rose Bowl Stadium's chief executive officer and general manager. "The Rose Bowl Stadium is a tremendous community asset, and it is deeply appreciated that we received such great support."