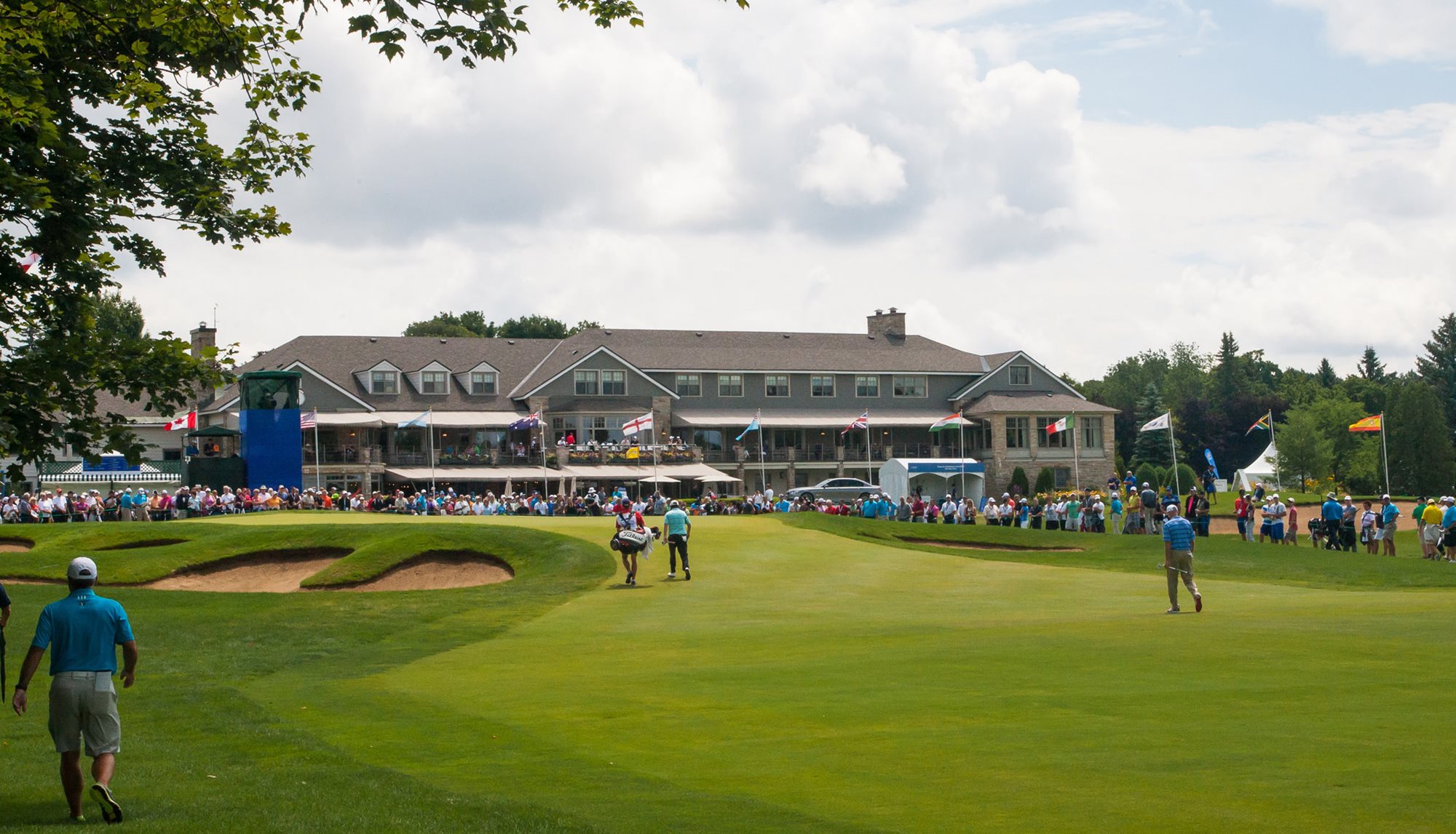 Royal Montreal Golf Club in Canada will host the 2024 Presidents Cup, its second time hosting the international event that matches the best players from the United States against an international squad of opponents except Europe.
The Royal Montreal Golf Club hosted the 2007 event, won by the U.S. team 19.5–14.5, and will become the second international venue to host the Presidents Cup more than once, joining The Royal Melbourne Golf Club in Melbourne, Australia. The event was first held in 1994 and is staged every other year; the United States has won 11 of the 13 events, with one match ending in a tie. It will next be held in 2022 at Quail Hollow in Charlotte, North Carolina.
"The people of Canada are some of the most loyal and passionate sports fans in the world and given the overwhelming success of the Presidents Cup in 2007, it was a natural next step for the event to return to The Royal Montreal in 2024," said PGA Tour Commissioner Jay Monahan. "The Presidents Cup continues to grow and expand along with the global growth of our sport while leaving an indelible legacy of giving back throughout the world. I have no doubt that with the support of our fans, the corporate community and governments of Quebec and Canada and the city of Montreal, the Presidents Cup 2024 will continue to the positive trajectory of this event."
Founded in 1873, The Royal Montreal Golf Club is the oldest golf club in North America. It has been the host site for the RBC Canadian Open on 10 occasions, most recently in 2014.
"We are excited and more than pleased that we have been selected to host the Presidents Cup again, and we are thrilled that we will be welcoming the world's best golfers to our club in 2024," said Michael Richards, chair of The Royal Montreal Golf Club's bid committee. "Our club has experienced leadership and great members, and our goal is to make the 2024 Presidents Cup the best ever. With widespread support from leaders of the golf and business communities and from various levels of government and with the help of Tourisme Montreal, we are confident we will succeed."
Graham DeLaet, Adam Hadwin and Mike Weir are the three Canadians who have competed in the Presidents Cup. Weir beat Tiger Woods on the final day of competition in the 2007 event and has competed in the event five times with a 13-9-2 record before spending the 2017 and 2019 Presidents Cup serving in the role of a captain's assistant.
"I was very proud to be part of the Presidents Cup as a player in 2007 and to see it come back after being so well-supported the first time just speaks to how passionate we are in Canada about golf," Weir said. "The fan turnout was tremendous and as a Canadian I am very proud to have the Presidents Cup come back."