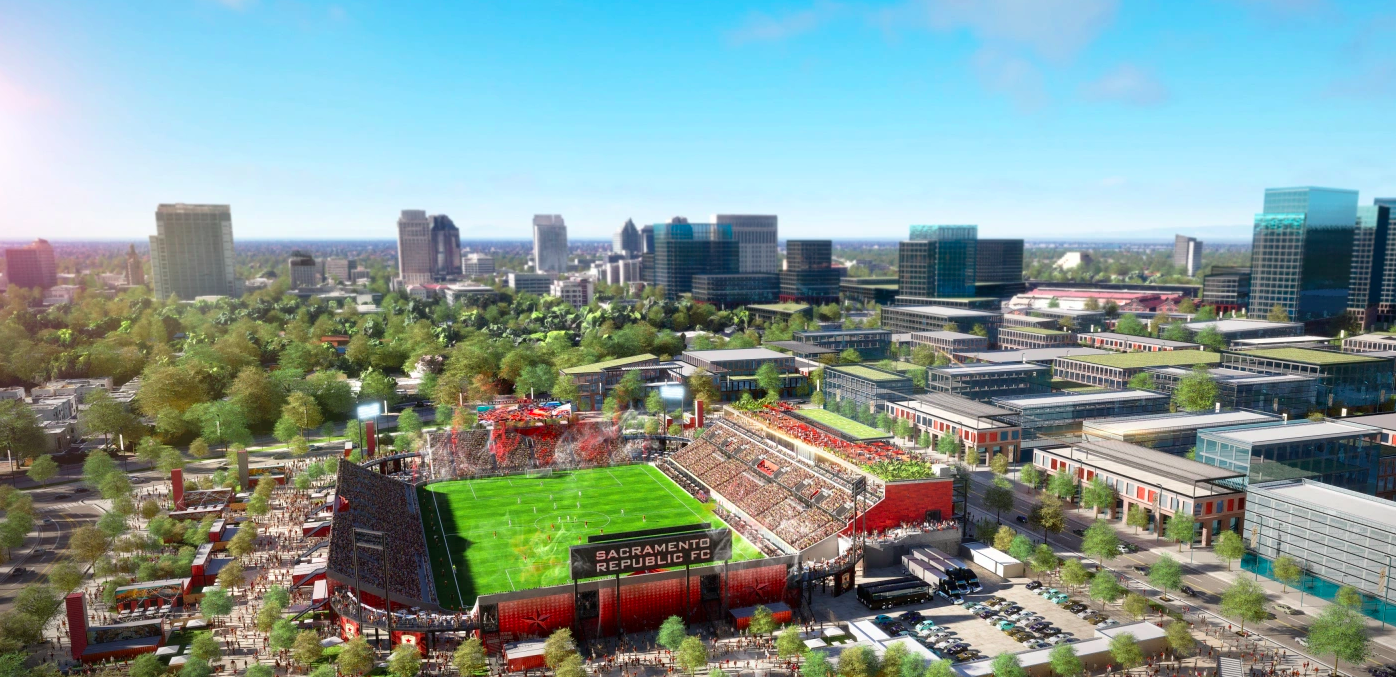 The Sacramento Republic has announced plans for a new downtown stadium that will be part of the USL club's future, including a spot for retail and entertainment options.
The club has engaged Manica Architecture and Machete Group, which has designed and managed projects including Allegiant Stadium, Chase Center, and TQL Stadium to craft an initial concept that can meet the goals of the club and city. The new facility would have up to 15,000 seats.
"We want to build a world-class soccer stadium in The Railyards and to begin the next decade of Republic FC," said Republic FC Owner and Chief Executive Officer Kevin Nagle. "We're ready with a new vision that allows us to take our destiny into our own hands, and to create a community asset that will grow with the team and city."
Railyards Stadium will anchor an investment nearing $1 billion that will accelerate development throughout a 242-acre district, which has sat dormant for over 50 years. The team will lead mixed-use, housing and retail development projects.
"I'm grateful to Kevin Nagle for his partnership and his commitment to Sacramento," said Sacramento Mayor Darrell Steinberg. "We continue to identify and work with potential Major League Soccer investors and at the same time we're ready to work together on an adaptable stadium in the railyards. It's not one or the other."
Eleven USL venues have been constructed since 2013, with plans to develop more than 30 more in the next four years as the league expands to 36 teams by 2026 ahead of the FIFA World Cup being held in North America.
"Sacramento is an incredible market for soccer and we're excited to see how Republic FC can continue to impact the community with a world-class stadium," said USL President Jake Edwards. "The USL is in an exciting phase of strategic growth, and visionary development projects like the one Republic FC and the city of Sacramento are undertaking will elevate the game for fans and players in the United States for years to come."