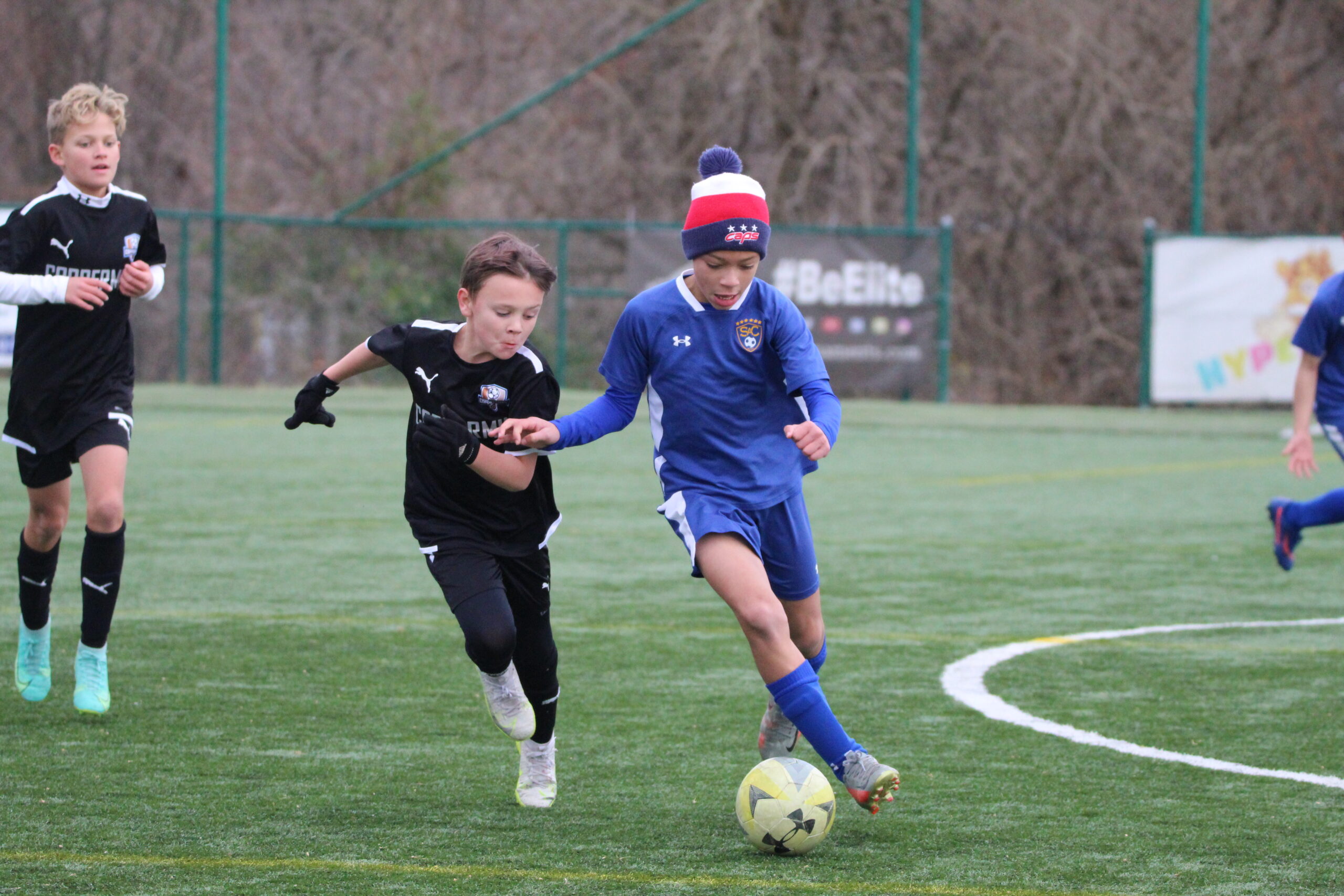 Over the past two-plus decades, the youth sports business has perhaps grown like no other segment not only in the sports-event industry but like few industries throughout the world. What was a collection of mostly community groups that would stage Saturday morning soccer programs in the parks, or intramural basketball before or after elementary school, has grown into a sprawling industry. That includes billions of dollars in investment in venues and complexes that have been built around the country, tournament organizers that give a professional experience to kids competing and with it, the economic boost to destinations around the country that could barely have been foreseen years ago.
Then came COVID-19. The spring of 2020 seldom saw news of events organized at any level, especially among youths. While the numbers in 2021 showed an increase in participation, ensuring that the travel part of youth sports remains robust given the financial difficulties faced by many families over the past two years — plus destinations reliant on tourism revenue — could make the summer of 2022 a crucial one for many involved.
"The grassroots recreational, organized team sports that's happening in our communities — we have to protect and look out and do everything that we can within our communities to make sure that we're providing access and opportunity to those K through 12 kids," said Jason Siegel, chief executive officer of the Greater Orlando Sports Commission. "As we look generationally, our kids during the pandemic in certain communities went 6, 8, 10, 12 months with no physical education because they weren't going to school; the screen time went up, they were getting less exercise. We won't be sure what the impacts are going to be long term, but we know short-term that it's had a negative impact."
The Aspen Institute's Project Play joined with Utah State University to survey youth sports parents in 2021 and found more than four of 10 families said their community-based sports provider either closed, merged or returned with limited capacity. The pair's first survey during the COVID era in June 2020 showed 19 percent of youth sports parents said their child was not interested in sports; that number rose to 28 percent in 2021.
"There's a direct link between youth sports and mental health," said TeamSnap Chief Executive Officer Peter Frintzilas. "Mental health was a top reason parents have children participate in sports and 52 percent of parents said their children's mental and physical health decreased during pandemic. … Not having kids on the rink, not having the kids on the court, presents a risk to the overall mental and physical health for kids."
Encouraging Signs Ahead
There are encouraging signs as we pass the two-year mark of the pandemic; the Sports and Fitness Industry Association's 2022 report on sports, fitness and leisure activities in the United States showed youth inactivity in 2021 dropping for the fifth straight year — to 13.2 percent for the 6–12-year-old age group and 14.1 percent for those ages 13 to 17.
Those numbers are augmented by organizations that organize youth events. Jason Etzen, chief business officer for the American Junior Golf Association, said his group added events as 2021 progressed.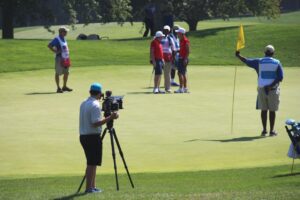 "Golf really thrived during the pandemic and we were no exception," Etzen said. "For everybody in the golf industry, the question was whether this (participation surge) was going to be really sustainable and at this point, the forecast is showing it is. We're all very fortunate."
Etzen also pointed out golf has the advantage of being outdoors and social distancing comes naturally on courses. There also exists the added edge of competitors able to walk the entire course, creating a physically demanding sport that keeps golfers in shape.
"What golf really showed during this time is especially being an outdoor game that everybody can play, it's healthy, and the whole family can do it together," he said, adding the AJGA was planning 126 events in 2022.
Elite Tournaments Director of Business Development Elle Marks said when her organization started holding soccer tournament again in August 2020, "we didn't know if we'd be under the team counts from the previous year, but we ended up blowing those numbers out of the water because everyone just wanted the opportunity to play. The overall feeling that everybody had was just gratitude."
Elite Tournaments added lacrosse to its business portfolio in 2021 and Marks said the peaks and valleys of the past year have made the organization more adaptable than ever.
"In August 2020, we started running events again and it was a very interesting experience from a planning standpoint because coming from an organizer's perspective when you hear sometimes a lot of constructive feedback, everybody was appreciative of the opportunity to be playing together again," Marks said "Then it shifted again to where people felt 'we want to get back to normal' but we weren't ready to get back to our normal operation of tournaments. We still had our protocols in place and we got a little bit of pushback. Now we're back onto a normal cycle where our team numbers are evening out where we're projecting for most of our events."
Elite Tournaments also adapted for when it has to deal with COVID-related restrictions. Marks said they partnered with a videography company "because we all know that parents, grandparents, siblings can't make it to every tournament." That partnership also paid off when it comes to connecting athletes with potentially even more college coaches than ever before, which is a key function for Elite Tournaments and keeps athletes involved.
Looking Beyond the Game
Places throughout the country are also recognizing the importance of youth sports, which Wintergreen Research estimates is a $19.2 billion industry in the United States. In Maryland, Montgomery County Council President Gabe Albornoz has introduced legislation to establish the Montgomery County Sports Commission, which will work to identify and address discrepancies in youth sports. "We have a number of incredible sports clubs and select programs across the county, but not sufficient levels of recreational programs and services particularly in those communities that have been hardest hit from the pandemic, and that are not as economically advantaged as other parts of our community," Albornoz said.
With the expansion of sports betting, New York was the first state to use some of its gambling revenue toward funding nonprofit youth sports organizations. The PLAY Sports Coalition, which was formed at the start of the pandemic and represents nearly 4,000 youth sports organizations, lobbied the state of Ohio to implement a similar program. Should the state of Massachusetts approve sports betting, elementary and secondary youth sports and organizations could get financial support as well from gambling revenue.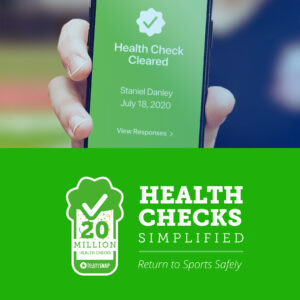 It's those organizations that have been hit hard in the past two years, said Frintzilas, whose youth sports management app has 24 million users. His company's research shows local youth sports organizations are having to adopt more technology for organization and operation of their leagues — similar to just about every part of the sports industry. "On the private side, there's big consolidation with more for-profit clubs getting rolled into bigger franchises," he added. "Sometimes that's beneficial to increase choices. But it increases the overall divide as you have clubs being merged into some of the multi-state clubs. The barriers of entry continue to increase."
Those barriers are ones that both event organizers and destinations are working together to try and lower together.
"We have to do our part within our communities to make sure that we're sharing with our elected officials, our community leaders, our stakeholders who benefits from the youth sports industry," Orlando's Siegel said. "We certainly have tremendous stakeholders in our community between ESPN Wide World of Sports and AAU. Having a special focus on families — whether they be from underserved communities, whether they be marginalized families, whether it be children with special needs — we're really excited to do the work and ultimately hopefully provide better outcomes."
Destinations are increasingly aware about making sure that families who travel to youth sports tournaments know the weekend is about more than just the game.
"I think youth sports is probably the strongest driver in terms of our market segment," said Todd Lehrke, director of sports development for Bloomington Sports in Minnesota. "So it's huge for us to really try to add on the additional front or backend activities and make it a vacation for the athletes and families."
"It's important to focus on the full experience," Sports Milwaukee Executive Director Marissa Werner said. "Especially when families and the athletes are not playing or after they're done playing each day, we do our best to always provide economically savvy activities for families and options throughout as we know that staying within budget is important for families, pandemic or not."
And for markets that are in states that have been more COVID lenient throughout the pandemic, the results of that increased outreach has also produced results.
"Youth sports has really been a saving grace through the pandemic," Visit Oxford Executive Director Kinney Ferris said. "That was the only thing keeping our hotels afloat especially in the spring and summer in 2020. It really allowed us to see what the impact of youth sports travel is and we have seen a big impact from families coming in for these tournaments."