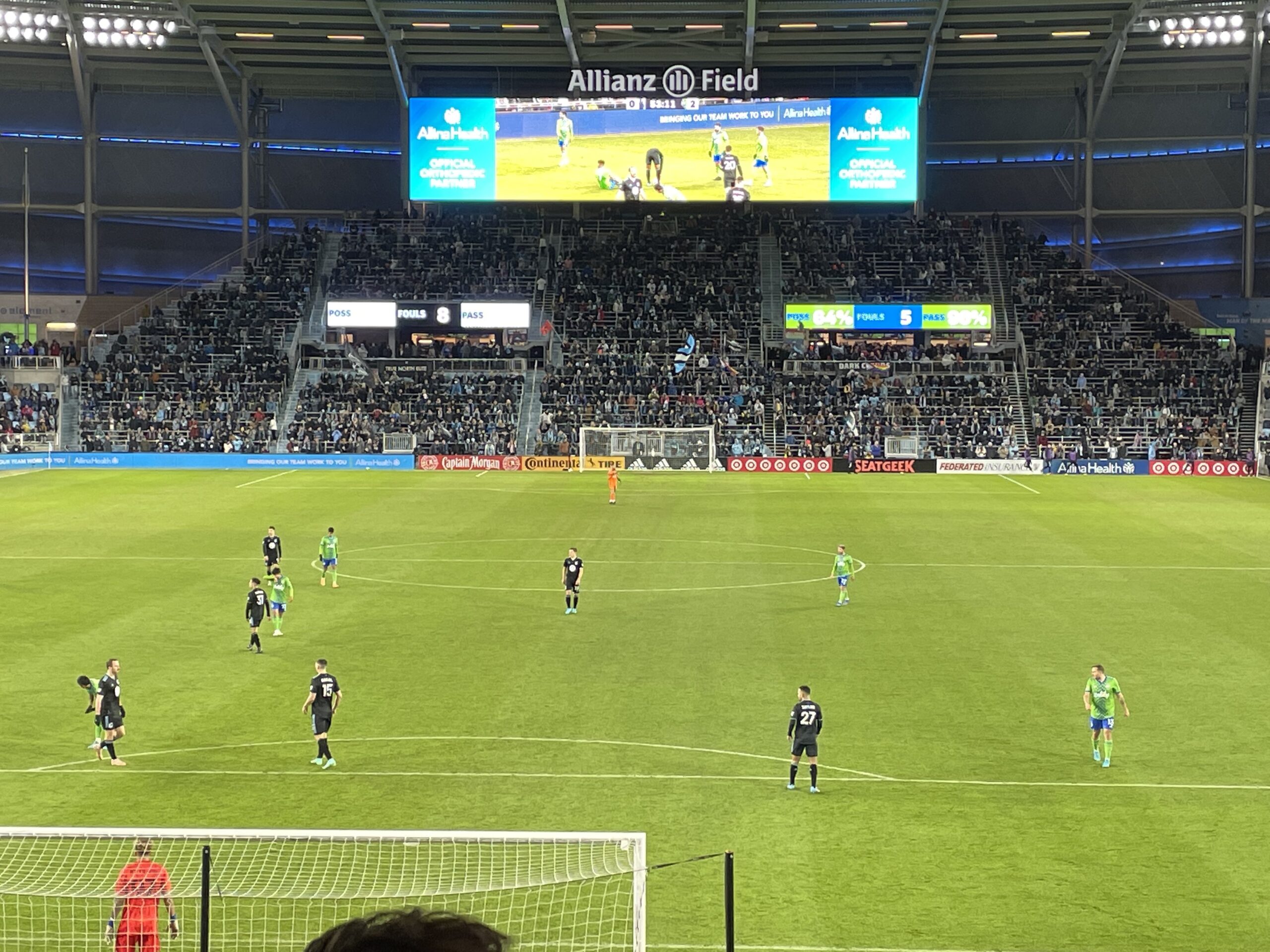 One of the historic features of soccer games in England will return with eight teams allowed to have 'safe standing' areas after a pilot program was successfully completed.
Six of the teams are currently in the Premier League — Brentford, Chelsea, Manchester City, Manchester United, Tottenham Hotspur and Wolverhampton Wanderers. Cardiff and Queens Park Rangers of the Championship will also offer supporters the chance to purchase tickets in a safe standing area in the 2022–2023 season. Wembley Stadium, which hosts major cup semifinals and finals along with England men's and women's national team matches, will also offer safe standing at domestic matches later in the season.
Stadiums were selected after an application process with conditions including enhanced use of closed circuit TV security, improved steward training and fans being limited to one person per space. Other clubs wishing to have safe-standing areas will be allowed to do soon.
"We're very pleased that we will be expanding safe standing," UK Sports Minister Nigel Huddleston said. "It's a big day for football, it's a big day for fans, because this is not the old terraces, this is a very different world and safety is at the heart of it. It's one space per person, with a seat should people wish to sit down, but with those barriers behind and in front of them. The vast majority of football fans behave very well and this is about fan choice; being able to experience the game in the way that you want to."
Safe standing areas have become commonplace over the past few years within Major League Soccer. Each of the stadiums opened in the past two years in Austin, Cincinnati, Columbus and Nashville have safe standing behind one of the two goals, bringing the total number of venues with such areas within MLS to 12 overall, enhancing the fan experience for those who are in the areas as well as those who can see the chants and synchronized routines that the fan clubs will perform during games.
The English atmosphere for decades was for some seating at venues but the rest of the stadiums not having seating but instead terraces that would sometimes pack thousands of fans into one spot. Overcrowding of terraces led to disaster in 1989 when 97 Liverpool fans died after attending an FA Cup semifinal against Nottingham Forest at Hillsborough Stadium in Sheffield. A government-issued review, the Taylor Report, was issued in 1990 and recommended all major stadiums be all-seating stadiums; With only occasional exemptions, all-seater stadiums have been mandatory in the top-flight division since the 1994—1995 season.
Technically, safe standing areas have been allowed in England throughout the years; clubs in the two lowest leagues of professional soccer have not had to adhere to the Taylor Report. The last time a team was in the Premier League and did not have all-seating stadiums was 2001–02 when Fulham was promoted; its stadium has since gone to full seating.