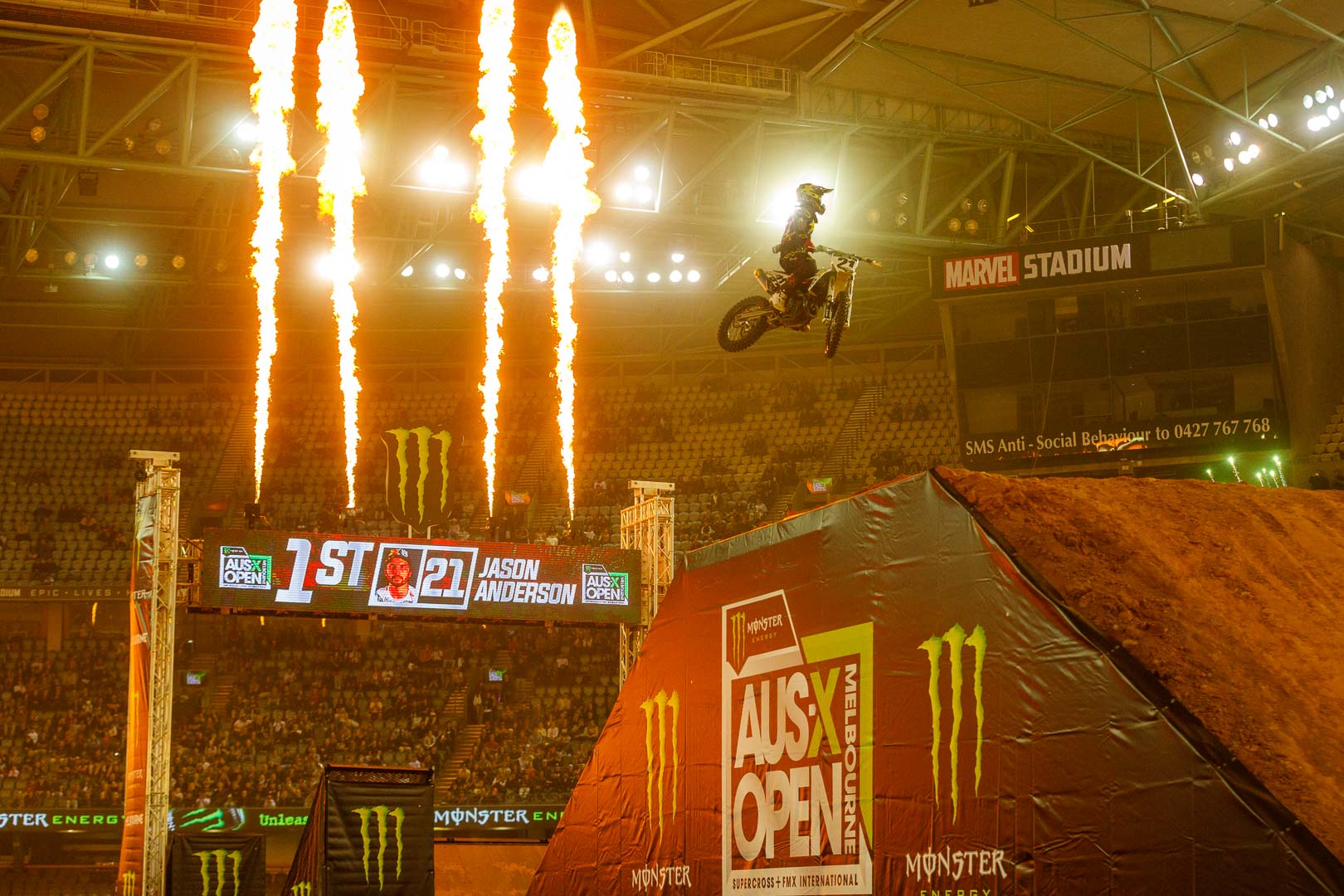 The first event of the 2022 FIM World Supercross Championship (WSX) series will take place in Cardiff, Wales.
WSX Global, the Australian sports and entertainment company spearheading the WSX, announced Principality Stadium will host the British Grand Prix on October 8.
Fans will experience the world's best supercross riders battle for the world championship at the largest competitive action sports event ever held in the United Kingdom.
"I'm pumped to be heading to Cardiff to compete in the FIM World Supercross British Grand Prix. It's a huge opportunity for fans to witness world championship supercross for the first time and I'm excited to be part of such a historical moment for the sport," said Eli Tomac, 2020 FIM World Supercross Champion.
WSX combines live action supercross with entertainment including live music, pyrotechnics and freestyle motocross shows. Principality Stadium will host 10 teams and 40 riders from across the globe, who will battle for more than $250,000.
"Our mission with WSX is to elevate supercross to a truly global audience and give international fans the opportunity to experience this incredible sport at a world championship level," said Adam Bailey, managing director of motorsport for SX Global.
In December 2021, SX Global announced it had secured the rights to the FIM World Supercross Championship. Over the past six months, the company has been laying the groundwork for the sport's first true global championship, including the highest level of financial support for teams and riders in supercross history and 10 exclusive team licenses based on an independent ownership model.
"The British Grand Prix in Cardiff represents a groundbreaking moment in supercross history, as well as the shared vision, passion and hard work of our SX Global team to elevate supercross on a truly global level," said Tony Cochrane, president of SX Global. "We believe the demand for supercross around the world can sustain this sport year-round and the FIM World Supercross Championship will be the platform that achieves this."