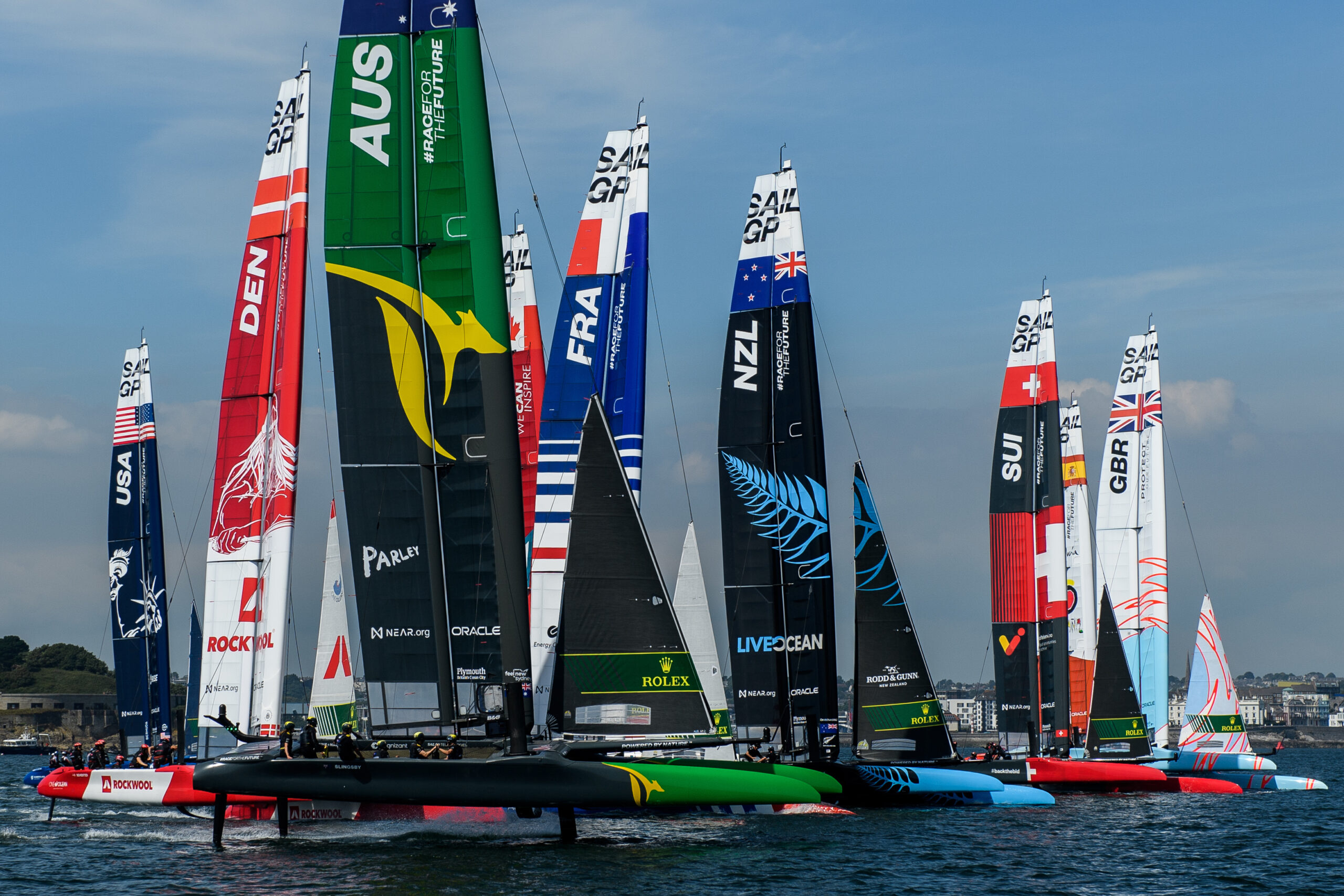 SailGP and Rolex have announced a 10-season partnership which will see the brand extend the relationship as the global presenting partner and as the exclusive official timepiece of the championship through to the end of Season 13.
Rolex joined as a presenting partner from the launch of SailGP in 2018, which this May will reach the conclusion of its third season before beginning an expanded fourth season this June. Rolex will become title partner for the Season 4 opening event from June 16-17, the Rolex United States Sail Grand Prix | Chicago at Navy Pier.
"SailGP is only in our third season and this long term partnership shows the value we are continuing to create for our partners," said SailGP Chief Executive Officer Russell Coutts. "Rolex has been an integral part of the success of our championship from the outset and we are honored to continue this exciting journey together."
Rolex will also continue as presenting partner of SailGP's docuseries Racing on the Edge, which takes fans behind the scenes of the championship. SailGP's third season continues this month at the KPMG Australia Sail Grand Prix | Sydney on February 18-19, before heading across the Tasman Sea for the ITM New Zealand Sail Grand Prix | Christchurch on March 18-19. The season will conclude at the Season 3 Grand Final | San Francisco on May 6-7.
"Rolex has long supported those who go above and beyond to drive innovation and positive change," Rolex Director of Communication and Image Arnaud Boetsch said. "The Swiss brand's involvement with yachting stretches back 65 years, during which time it has forged deep-rooted connections with elite organizations and individuals at the forefront of the sport. The unrelenting pursuit of excellence, together with the marriage of human achievement and technical development, as well as the fierce team spirit required to succeed, make Rolex a natural partner of SailGP."