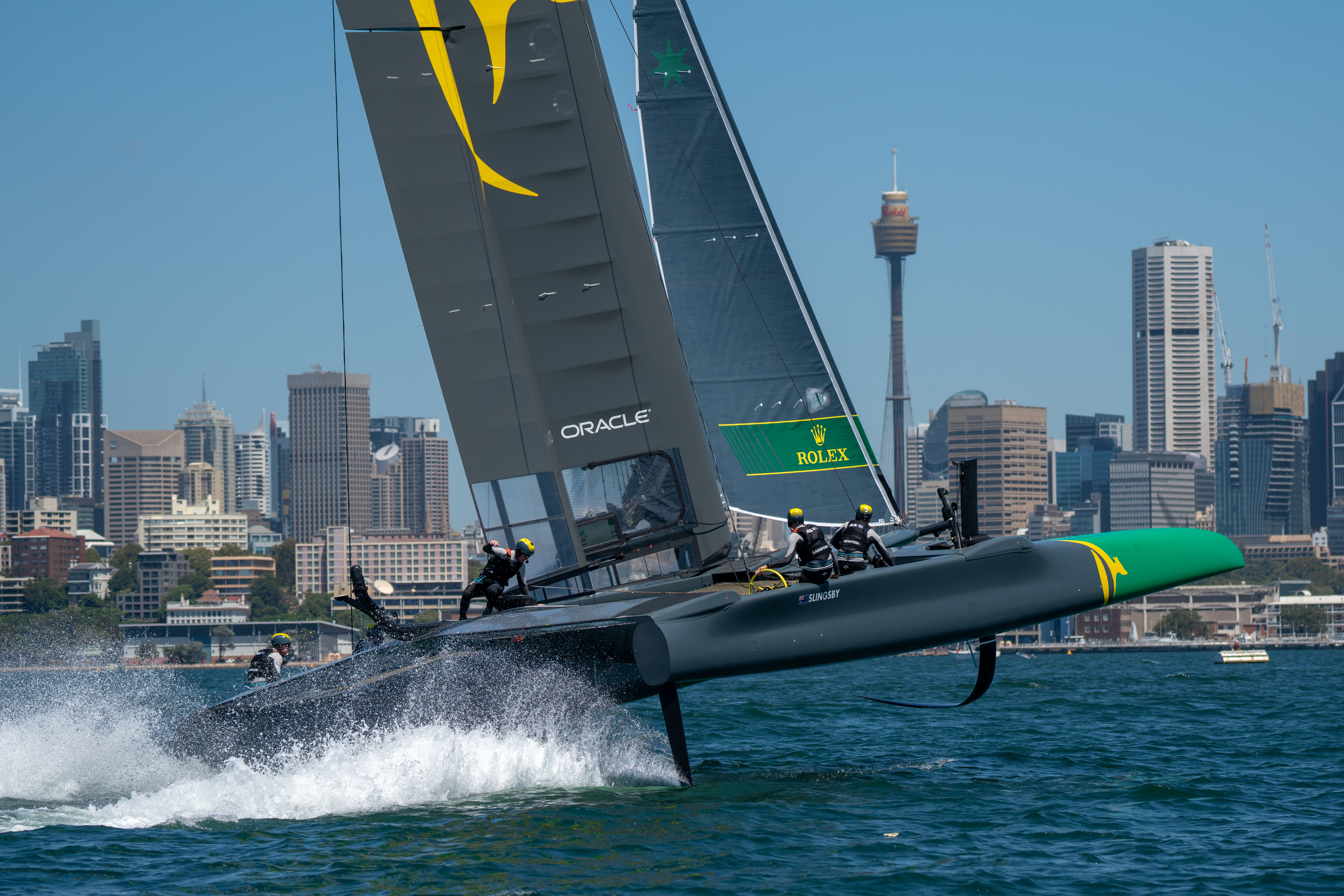 SailGP has announced a race schedule with eight events across three continents for its second season, featuring eight national teams. The season's final event will be staged in San Francisco in March 2022, the only U.S. stop on the circuit.
The league's inaugural season in 2019 featured five events, including stages in San Francisco and New York. The coming season will begin in Bermuda in April before moving to Europe through the end of the year and New Zealand in January 2022. In all, seven new destinations will host a leg of the race in the new season.
SailGP's inaugural season had a worldwide broadcast audience of 256 million across its five events. In the United States, the series will be aired on CBS Sports. The league has also sought to make a focus on clean energy and to increase awareness of the sport for diverse populations to widen the sport's influence.
"There's rarely been a time in my lifelong sailing career when I've been as enthusiastic as I am about our upcoming season," SailGP CEO Sir Russell Coutts said. "In just over three months, we'll have the world's best sailors lining up in equally matched boats for what is shaping up to be some of the sport's most competitive racing yet. I can't think of a better way for SailGP to reemerge, and I believe our fans will be taking notice not only of our thrilling racing, but of the new standards we'll be setting in running our events in a sustainable and inclusive way."
SailGP Season 2 Schedule
April 24-25, 2021
Bermuda Grand Prix presented by Hamilton Princess
June 5-6, 2021
Italy Grand Prix, Taranto
July 17-18, 2021
Great Britain Grand Prix, Plymouth
August 20-21, 2021
Rockwool Denmark Grand Prix, Aarhus
September 11-12, 2021
France Grand Prix, Saint-Tropez
October 9-10, 2021
Spain Grand Prix, Andalusia
January 29-30, 2022
New Zealand Grand Prix, Christchurch
March 26-27, 2022
United States Grand Prix, San Francisco