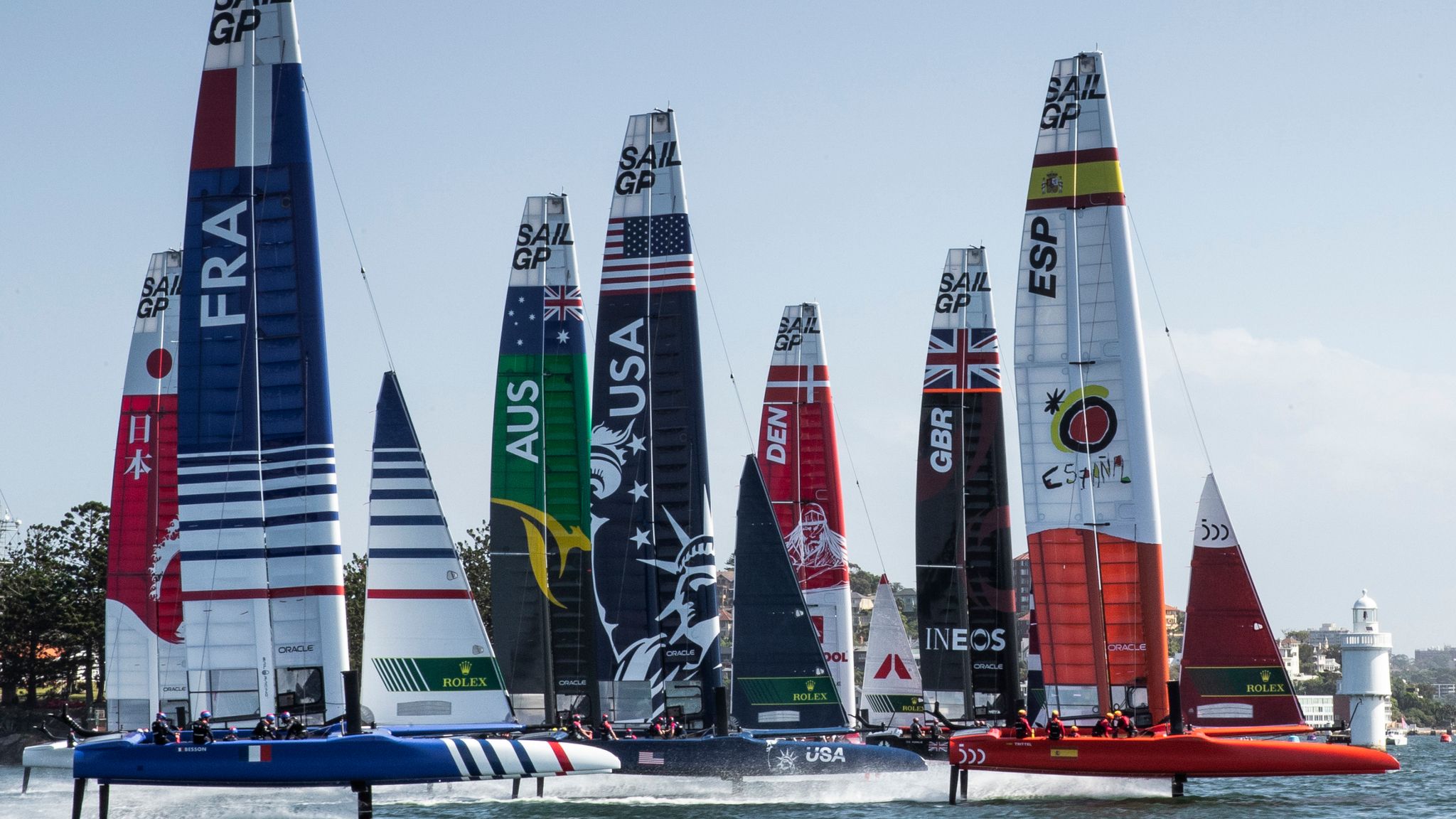 As SailGP, an international sailing competition, is underway with its 2022-2023 season and is already looking forward to the next.
Following a domestic bid process with interest from more than 10 potential host cities, SailGP has announced the following four Canadian cities are on the shortlist for the 2023–2024 season: Halifax, Nova Scotia; Kingston, Ontario; Montreal, Quebec; and Victoria, British Columbia.
Canada is hoping to host its first SailGP event, as the circuit has made numerous stops in the United States during the first three seasons of competition. The third season of SailGP introduced Canada and Switzerland as new teams.
"It's a great testament to the impressive growth of our championship to see so much interest from coast to coast in hosting the first Canada Sail Grand Prix event," said Sir Russell Coutts, chief executive officer of SailGP. "We're already seeing incredible support for the Canadian team after just one event from fans all over the globe. Having personally enjoyed racing in Canada on a number of occasions, I know that Canada is a nation with a passion for high level sport and I look forward to what should become an outstanding annual event on our championship calendar."
The four shortlisted host cities will attend the SailGP event in Chicago that will be held June 18–19. The selection process will draw to a close in late October, giving the winning city time to prepare for the event in 2023 or 2024.
"Our vision is to create a catalyst for the growth and fan accessibility of the sport of sailing in Canada," said Fred Pye, founder of the Canada SailGP Team. "Bringing a SailGP event to Canada for the first time, on home waters, would be an extraordinary experience for Canadian fans and our athletes."