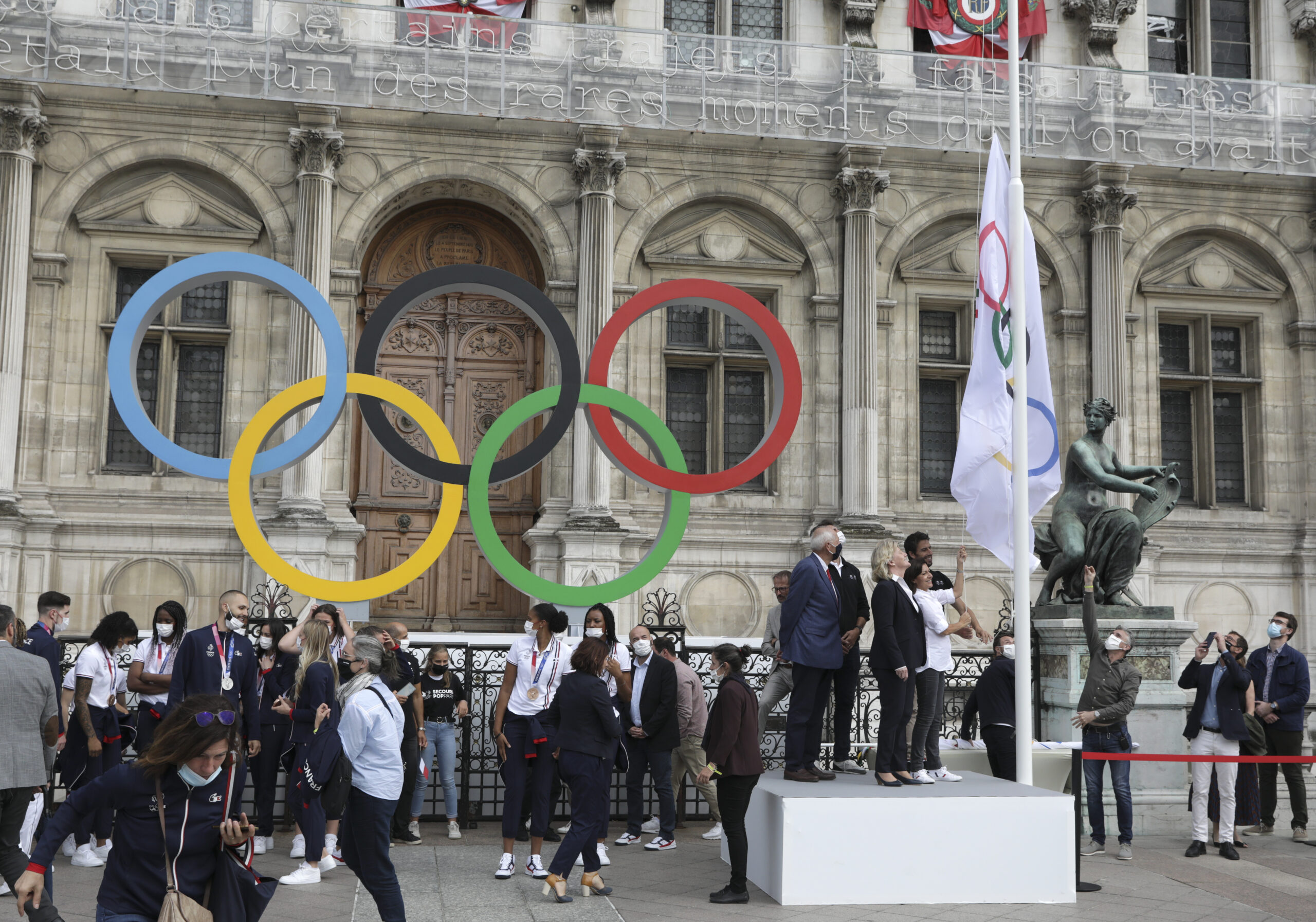 The Olympic flag arrived in Paris on Monday with the city's mayor, Anne Hidalgo, showcasing it at city hall with a celebration event at Trocadero square, near the Eiffel Tower, welcoming home French medalists from the rescheduled 2020 Olympic Summer Games that concluded on Sunday in Tokyo.
Hidalgo formally received the flag Sunday during the Tokyo closing ceremony from International Olympic Committee president Thomas Bach. The flag "is the symbol that now, really, the Paris Games are coming and it will go very fast," Hidalgo told reporters, saying they will be "very positive for our country."
The celebration in Paris was held after Japan Prime Minister Yoshihide Suga said, "I believe we were able to fulfill our responsibility as the host nation," while thanking his country's residents for their understanding and cooperation.
Suga praised Japanese athletes for the nation's record 58 medals. "Some won medals and others didn't, but all their performances were moving."
Suga spoke about the Olympics at a ceremony in Nagasaki on Monday that marked the 76th anniversary of the U.S. atomic bombing of the city. Suga has been criticized as forcing the Games on a Japanese public that didn't want them to be held during the pandemic.