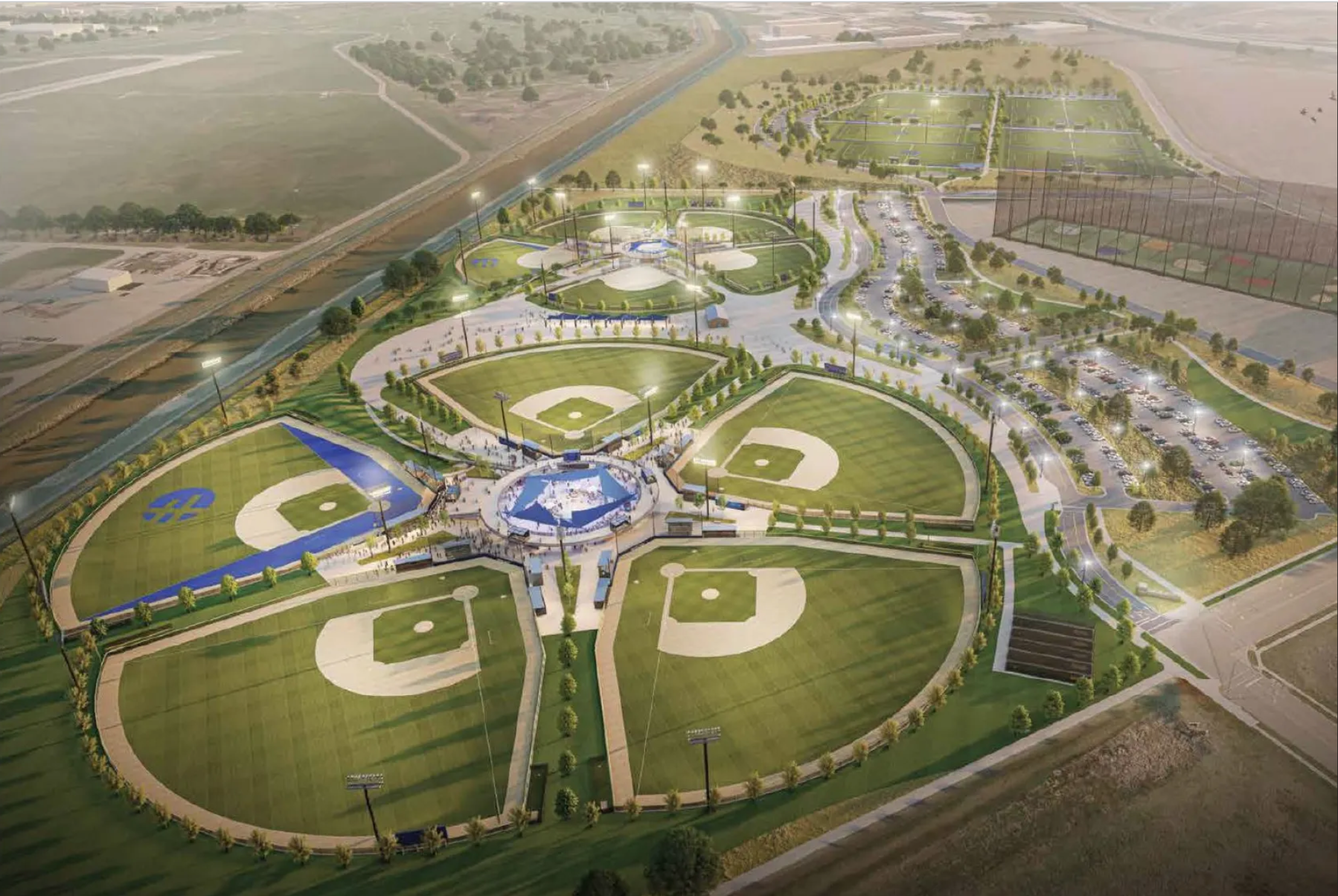 The Sanford Sports Complex in Sioux Falls, South Dakota, broke ground on 18 new softball, baseball and multi-use fields in another expansion of the venue that now encompasses 500 acres of various athletic facilities.
The fields, which will all have lights, will host baseball, softball, soccer, lacrosse and other activities. Sanford Health expects approximately one million new visitors over five years will participate in tournaments, sports training programs and youth and adult league games, driving significant economic activity for the region.
"We've already taken a lot of calls from different organizations that are looking for an opportunity to get their team, or their league, on these fields which shows me there's a need for it," Sanford Sports President Steve Young said.
Sanford Health partnered with Mammoth Sports Construction on the 173-acre expansion, which includes nearly 1.7 million square feet of turf, the biggest turf field project in the country.
The Pentagon is the cornerstone of the Sanford Sports Complex, which also has a field house, gymnastics and golf facilities, sports medicine facility, an ice plex and tennis complex.
"As the largest employer in most of the communities that we serve, I believe we have an obligation and opportunity to give back," Sanford Health Chief Executive Officer Bill Gassen said. "It makes the Sanford Sports Complex a year-round facility."
The Pentagon became a popular spot for neutral college basketball games during the pandemic and will host two major games in the coming 2022–2023 season. Gonzaga and Baylor will play December 2 in a rematch of the 2021 NCAA men's national title game that Baylor won in Indianapolis; two weeks later, South Carolina, the 2022 NCAA women's national champions, will take on South Dakota State, the 2022 WNIT champions, on December 15.