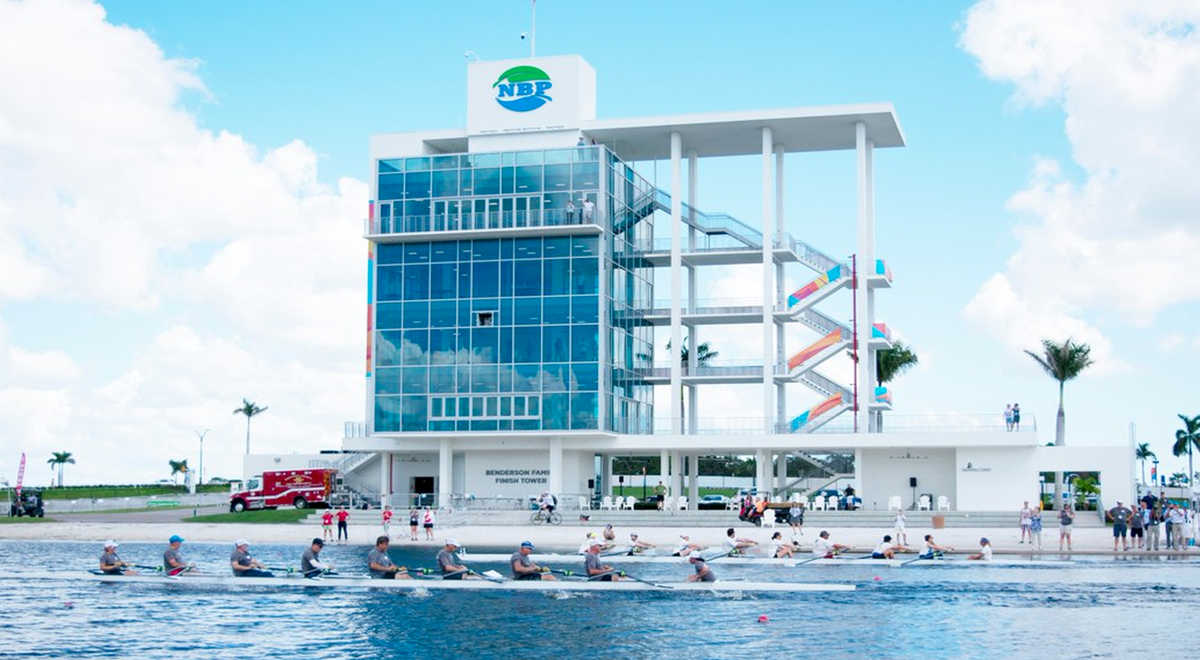 A large project may soon be coming to Sarasota County, Florida, as the area looks to capitalize on its booming growth.
During the May 10 Sarasota County BCC meeting, commissioners unanimously voted to designate up to $20 million of sixth penny Tourist Development Tax (TDT) revenues for a proposed Nathan Benderson Park Indoor Sports Complex and Boathouse project.
The 600-acre Nathan Benderson Park is known for hosting rowing championships, including the International Dragon Boat Federation Club Crew World Championships this July. The park hosted the U.S. version of that event last year, generating almost $900,000 in economic impact, according to the Tampa Bay Business Journal.
The complex recently had awarded four world championships and three World Cups in canoe, kayak and stand-up paddling.
The new indoor complex may take up about 100,000 square feet on what is currently an empty plot of land on Regatta Island. It could accommodate activities ranging from basketball, volleyball and pickleball to martial arts, dance and indoor soccer.
"An indoor sports complex like this is so needed in our community," Nicole Rissler, the county director of parks, recreation and natural resources, said in a promotional video. "We've long known that indoor sports have been a weakness for us in sports tourism. We just don't have the space to hold tournaments. But secondly, and probably more importantly, in my opinion, is that we don't have the space for even our community to use."
The next steps include Sarasota County working with Nathan Benderson Park Conservancy to determine all the logistical information and presenting everything back to the BCC later this fall.
The complex is estimated to cost about $40 million, Rissler said. Donations to the park's conservancy must cover the rest of the expenses.