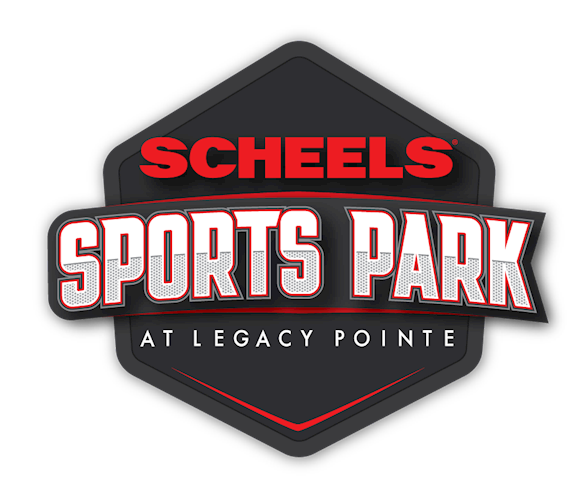 Scheels has secured naming rights for a multi-use sports facility currently under development at the Legacy Pointe Town Center in Springfield, Illinois.
Designed to be a regional destination for sports tournaments, Scheels Sports Park at Legacy Pointe will include eight turf fields that can be configured into 14 baseball/softball fields or eight soccer/lacrosse fields. A 160,000-square-foot indoor dome will house court sports and one of the turf fields.
"Giving back and investing in our local communities is what we do at Scheels," said Chief Executive Officer Steve M. Scheel. "We take great pride in serving others and are committed to improving the lives of youth athletes everywhere. As a sporting goods destination, it was only natural we do our part to bring this transformational project to life near our Springfield store. We look forward to sharing the positive impact of sports with thousands of families who will visit Scheels Sports Park for years to come."
Construction is planned to begin in spring 2022 with an opening in summer of 2023 on the $42 million project and surrounding mixed-use development. The city of Springfield has committed 50 percent of the funding for the facility through public incentives.
"Springfield is a great place to live, work, visit, and play," said Steve Luker, who along with Dirk McCormick are the development partners. "We're helping to grow tourism in our market by drawing sports families from not only all over the state, but all across the country."
Legacy Pointe Development has partnered with Sports Facilities Companies to plan and develop the complex. According to business plans for the project, it will also include local programming for residents with a focus on weekday play, sports and summer camps.
"Springfield will be known as much for sports as it is for Abraham Lincoln & Route 66 in the next two decades," said Scott Dahl, director at Springfield Convention and Visitors Bureau. "This project will produce more than 50,000 room nights from over 250,000 visitors – this kind of draw will put back more than $30 million into local community businesses, hotels, restaurants, and attractions. We couldn't be more excited for SCHEELS Sports Park to be coming to Springfield."