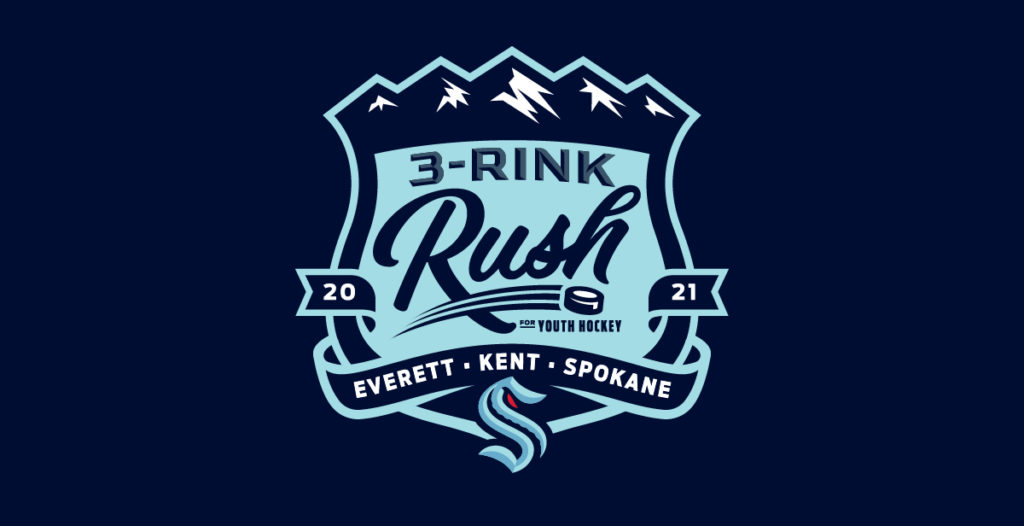 The Seattle Kraken will play preseason games ahead of its inaugural NHL season at Spokane Veterans Memorial Arena, as well as Angel of the Winds Arena in Everett and the accesso ShoWare Center in Kent.
The Kraken will play the Vancouver Canucks on September 26 in Spokane, the Edmonton Oilers on October 1 in Everett and the Calgary Flames on October 2 in Kent. Seattle will also play three preseason road games before the season opens at a date to be announced by the NHL.
All of the Kraken's 2021-22 regular season games will be played at Climate Pledge Arena.
"The arena is on track to open mid-October for our inaugural regular season game," said Tod Leiweke, the Kraken's chief executive officer, "but we have made the decision to play our three inaugural preseason games at three outstanding local arenas … We couldn't be more excited for these games and then to open Climate Pledge Arena."
Spokane last hosted a hockey game in 1995 when the San Jose Sharks and Vancouver Canucks played in the venue's inaugural event with 11,400 fans on hand. Everett hosted a 2009 preseason game between the Arizona Coyotes and Tampa Bay Lightning. Everett and Kent are also home to Western Hockey League teams, the Everett Silvertips and Seattle Thunderbirds, respectively.
Tickets for each game will be sold by the individual WHL teams and the teams plan to provide an opportunity for their season ticket holders to purchase tickets for the Kraken preseason games. Spokane will extend the offer to fans of the Tri-City Americans in Kennewick.