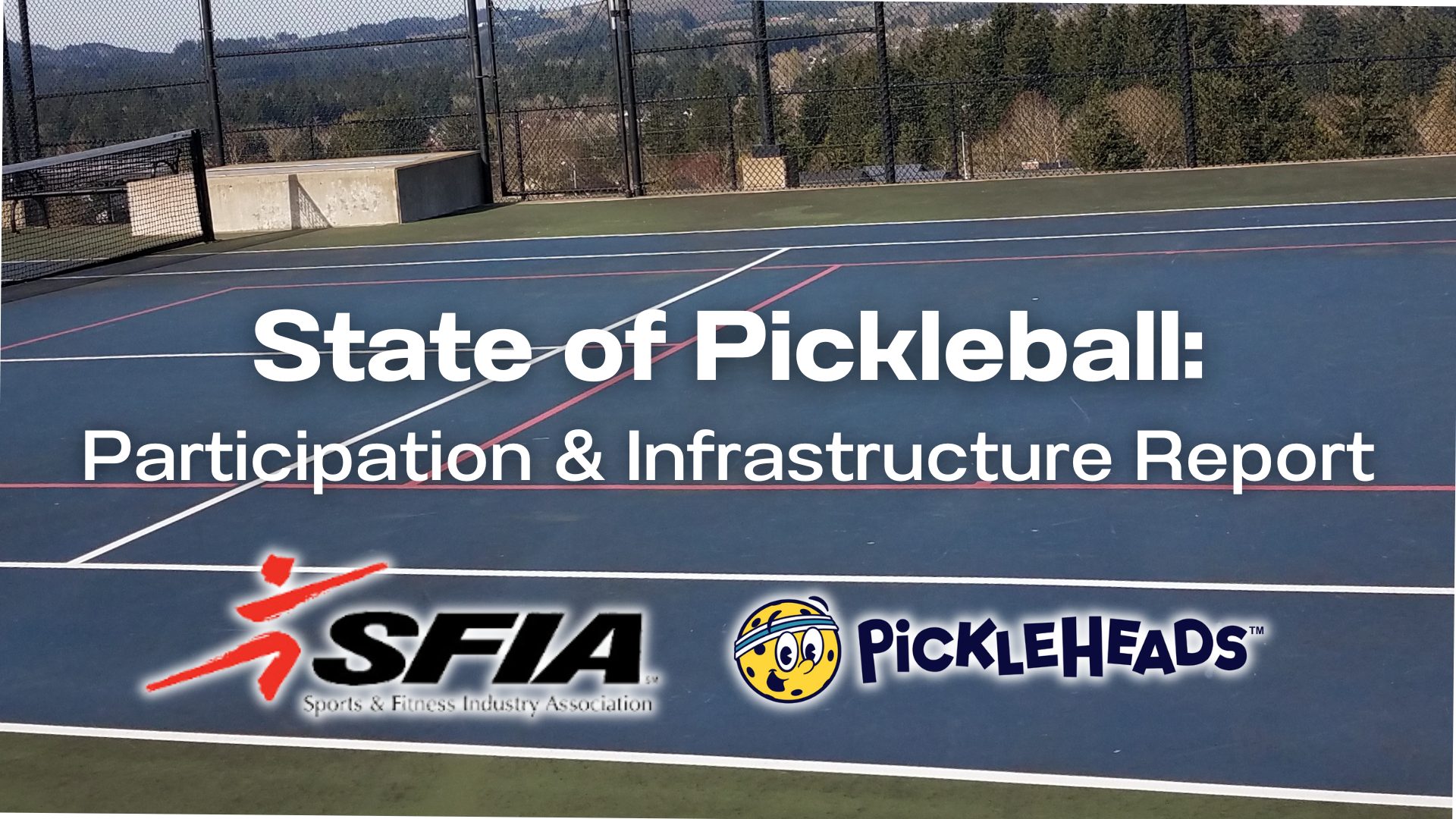 The Sports & Fitness Industry Association and Pickleheads have released a State of Pickleball: Participation & Infrastructure Report, which provides analysis of pickleball participation and facility and court data in the United States.
SFIA conducts an annual survey of Americans ages 6 and older and tracks participation in 124 sports, fitness and outdoor activities. This year's research found 8.9 million Americans played pickleball at least once in 2022, an 85.7% increase from 2021 and 158.6% growth since 2019.
Data indicates the average age of a pickleball player is 35 and the age group with the most participants is 25–34. Pickleball is friendly to all ages, as evidenced by the second largest groups of players being 18–24 and 65-plus. However, as the sport has exploded, there have growing pains. Paramount among them is the lack of facilities and courts to keep up with the demand for places to play.
It's estimated the industry will need to spend more than $900 million building courts over the coming years to satisfy current and future demand. This would require building 25,784 courts at a projected cost of $902.4 million, according to SFIA and Pickleheads.
There are currently 12,081 pickleball facilities in America. Of those, 7,011 are outdoor (58%), 4,444 are indoor (37%) and the remaining 625 (5%) are a combination of the two. Most outdoor courts are found at public parks, while indoor play is in facilities with gymnasiums such as YMCAs, churches and recreation centers.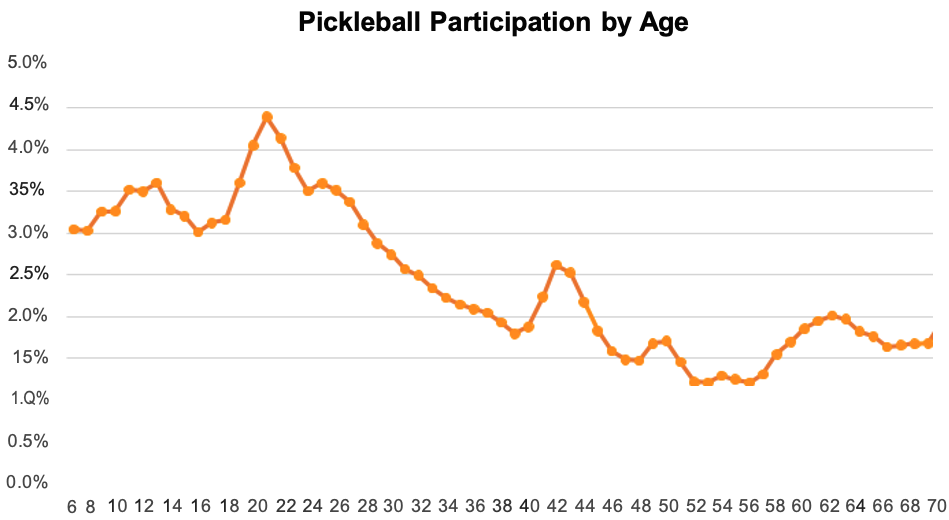 More than 70% of pickleball facilities (8,502) are temporary in nature. Dedicated courts (3,459) have permanent lines and permanent nets. Players have reported preferring to play on dedicated courts, leaving a void to fill.
This has caused its fair share of problems as pickleball's rise has led to court battles about playing space and the noise the sport creates, specifically in highly populated areas. Pickleball seems like it will need to increase its number of permanent facilities to ease these tensions, specifically with tennis players who are seeing their courts transformed into pickleball areas.
Another interesting breakdown by the report shows what the playing surface is. Hard surfaces make up the majority at 58%, while wood surface comes in second at 16%, followed by asphalt at 12%. Concrete courts check in at 10%, while acrylic is 4% and clay comes in at 2%.
Facility access also offers some interesting numbers, with 50% as public/free and an equal amount requiring payment. Membership is required at 23% of facilities, 18% have a one-time fee and 9% are private.
California has the highest number of pickleball facilities in the country with 908, which include 4,291 courts. Florida has the most courts at 4,356 and is second in facilities with 889. Texas comes in third in both categories with 625 facilities and 2,642 courts. New York and Illinois round out the top five.
Seattle has the most pickleball facilities of any city with 52, followed by Chicago with 43 and Denver with 40. Bend, Oregon, has the most pickleball courts per capita of any city, with 11.25 courts per 10,000 residents.