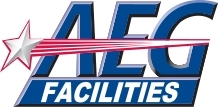 AEG Facilities, the venue management subsidiary of AEG, and SMG, an Onex-owned venue management company, have signed an agreement to merge and operate as a new, standalone global facility management and venue services company called ASM Global. Onex and AEG's subsidiary will each own 50 percent of the company. The transaction, which is still subject to customary closing conditions and regulatory approvals, is expected to be completed later this year.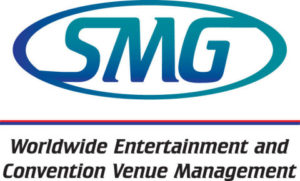 "This merger is a major step for our industry," said SMG President and CEO Wes Westley. "We are excited to bring together these complementary businesses to further elevate the standard of excellence in venue management. We plan to accelerate innovation by combining our expertise to deliver increased value and offer enhanced capabilities to municipalities and venue owners worldwide. At the same time, we expect that this transaction will offer employees at both our corporate headquarters and field operations tremendous new opportunities."
ASM will be headquartered in Los Angeles, with key operations based in West Conshohocken, Pennsylvania. The new company will operate more than 310 venues across five continents.
"It is an honor and privilege to be a part of this exciting new company, which brings together the two organizations where I have worked for the bulk of my professional career," said Bob Newman, current president of AEG Facilities and former regional vice president at SMG. "This transaction draws upon the depth of our combined talent and resources to create an organization that will deliver value and long-term success, as well as innovative services to our clients around the world.
Newman will be named president and CEO of ASM following the transaction. Westley will serve on the board of directors and actively support the merger integration.
"AEG Facilities has flourished under Bob's leadership since it was established a decade ago and this combination will position ASM for growth by joining the resources and talents of these two companies," said Dan Beckerman, president and CEO of AEG. "ASM will offer an impressive array of capabilities that will accelerate the development and deployment of new services and bring diverse business, sports and entertainment experiences to municipalities, partners and fans around the world."
"With Wes at the helm, SMG became a gold standard in venue management," said Amir Motamedi, a managing director of Onex. "We are grateful for his stewardship over the last 25 years and look forward to his continued involvement on the board. Looking forward, we are thrilled to be partnering with Bob Newman and the talented AEG team to create a larger, more diverse company to better serve ASM's clients."