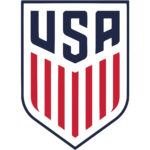 Under the terms of a new multiyear partnership, Deloitte will serve as the official professional services provider of the U.S. Soccer Federation and foundational sponsor of SheBelieves through 2021. The deal kicks off on March 9 when Deloitte will serve as title sponsor of the second annual U.S. Soccer SheBelieves Summit at Nike's headquarters in New York City.
"Inspiring young women and girls to reach their dreams is key to moving the needle and getting more women in the workforce to have confidence and position themselves for leadership positions," said Cathy Engelbert, chief executive officer of Deloitte. "Deloitte is dedicated to fostering an inclusive culture in the workplace and more broadly in communities, and is thrilled to see SheBelieves move that mission forward. We look forward to supporting not only the upcoming SheBelieves Cup, but also the SheBelieves Summit—helping to elevate the conversation around female leadership and empowerment."
The summit, scheduled the day after International Women's Day, will feature former and current U.S. Women's National Team members as well as a roster of women driving progress in sports, business, technology and entertainment. Open to college students, the summit will include notable speakers, panel discussions and workshops.
Deloitte will also participate in the SheBelieves internship program. Beginning in 2020, qualified candidates from the SheBelieves Summit will have the opportunity to interview for a spot in a Deloitte internship program.
"As our U.S. Women's National Team continues to gear up for the 2019 FIFA Women's World Cup, we are very excited to develop this relationship with an organization that is so dedicated to women's empowerment," said Jill Ellis, U.S. Women's National Team head coach. "We are certain this new sponsorship will be beneficial to all the U.S. Soccer programs and the overall development of the sport in the United States."