Softball Winds Up
For All Ages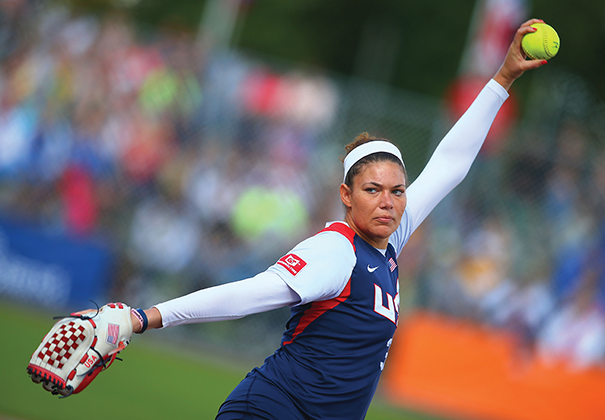 By Greg Mellen
As it awaits a potential return to the Olympics, softball continues to attract participants interested in the sport from the youngest ages to active senior leagues. While baseball claims to be America's game—despite its reputed English roots—it is softball that is American through and through, invented in 19th-century Chicago. The 2013 Sports & Fitness Industry Association's participation survey counted about 10 million American participants playing softball, 2.6 million in fastpitch and 7.4 million in slow-pitch, ranking behind basketball, baseball and outdoor soccer, respectively, in team-sport participation.
Craig Cress, executive director of the Amateur Softball Association and USA Softball, likes to say that softball is for people ages 8 to 80. (Some organizations have even added 85-and-older tournaments to their offerings.) Yet while participation numbers are encouraging, softball has been off the Olympic program since it last appeared in 2008. Leaders in the sport are not giving up on its return, though.
To read the rest of this story in the digital edition of SportsTravel, please click here.