A Woman's World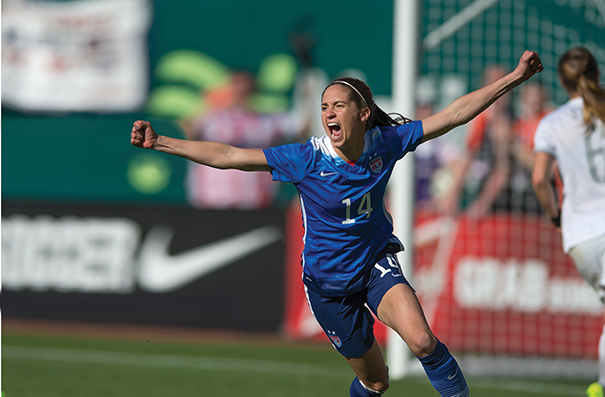 By Neal Reid
The soccer world will turn its attention to the FIFA Women's World Cup, staged in six cities in Canada, where the sport continues to grow. When Canada was awarded the bid to this summer's FIFA Women's World Cup, it scored in more ways than one. The international event, which will run June 6 to July 5 in six Canadian cities, is expected to be watched by nearly 1 billion viewers worldwide and attended by an estimated 1.5 million fans.
Canada feels more than deserving of its winning the Women's World Cup bid. And if all goes well, the nation is hoping the event may also serve as a springboard to host the men's World Cup as well. "We'd hosted virtually every FIFA event in our country, and the two we hadn't hosted were the FIFA Women's World Cup and the FIFA World Cup," said Peter Montopoli, president of the FIFA Women's World Cup Canada 2015 Organizing Committee. "Once we put this event together and it's a success, we hope to follow by taking a shot at the men's World Cup. It's a part of a continuation of hosting every FIFA event there is."
To read the rest of this story in the digital edition of SportsTravel, please click here.