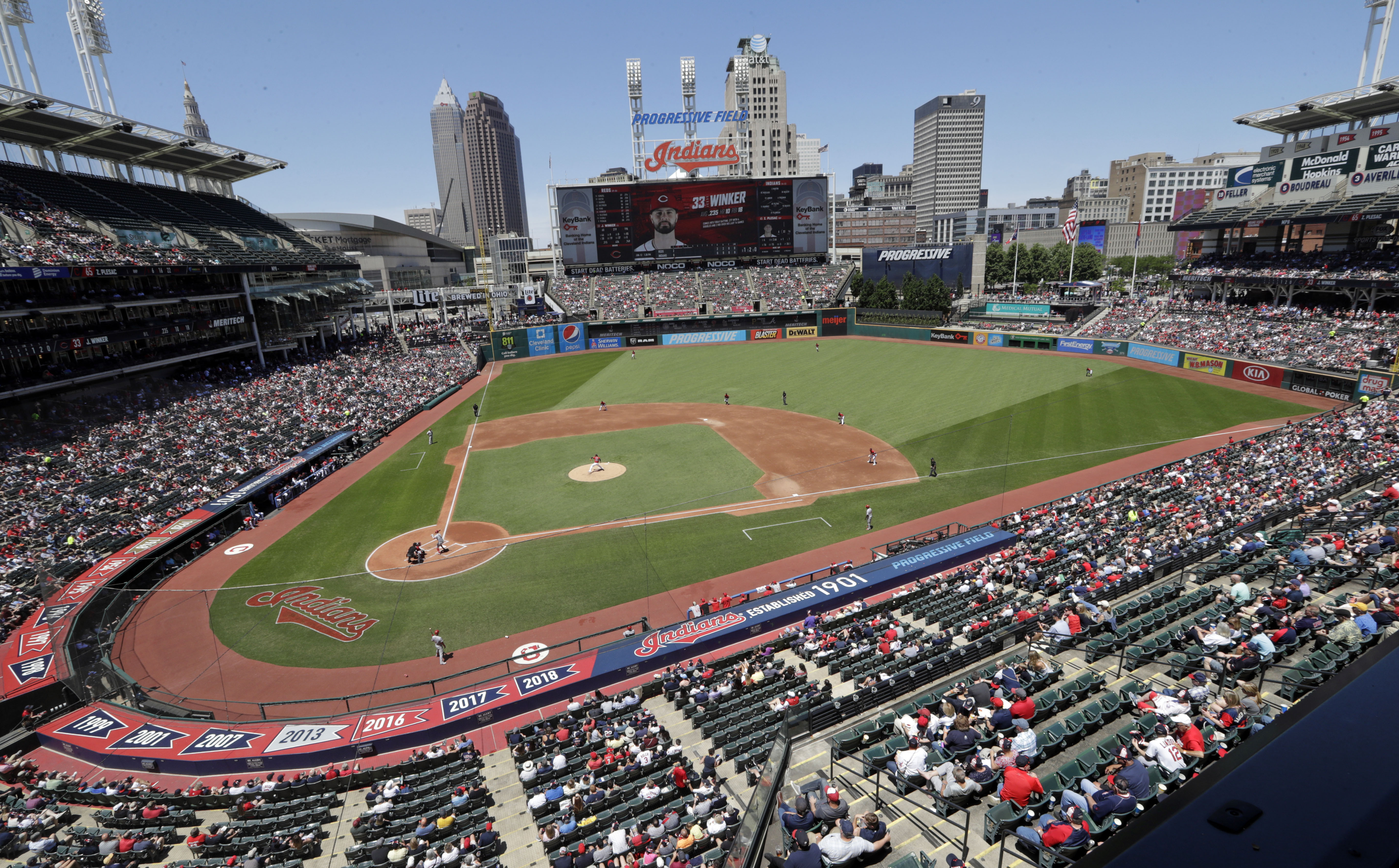 The Cleveland Indians, who will rebrand as the Cleveland Guardians at the end of the Major League Baseball season, have agreed to a 15-year lease extension at Progressive Field, keeping them at the downtown ballpark through 2036.
The agreement, announced Thursday and which needs legislative approval, includes two additional five-year options that could make it a 25-year deal through 2046. The team is partnering with the city, Cuyahoga County and state to spend $435 million in renovations on the ballpark.
Under the agreement, the Indians will pay $10.2 million over the length of the lease on stadium repairs and upgrades. The city and county will pitch in $8 million per year and the state will provide $2 million in aid annually.
"This is an investment in Cleveland's future," Mayor Frank G. Jackson said.
The club has been in talks with the city and county, which owns the 35,000-seat stadium, on extending the lease for several months. The current lease is scheduled to expire following the 2023 season; the park, according to a release, is projected to generate $3.22 billion in visitor spending over the next 15 years.
"I think this is a good victory for everyone," Ohio Gov. Mike DeWine said.
The park is part of the Gateway Sports and Entertainment Complex along with Rocket Mortgage Fieldhouse. It opened in 1994 as Jacobs Field with the naming rights sold to Progressive in 2008. The team sold out 455 consecutive games from 1995 through 2001 when it had a capacity of 42,865; its official capacity is now listed at 35,041.
Since moving to Progressive Field, the Indians have won 10 AL Central Division titles and reached the World Series three times. It has hosted two Major League Baseball All-Star Games, in 1997 and again in 2019.