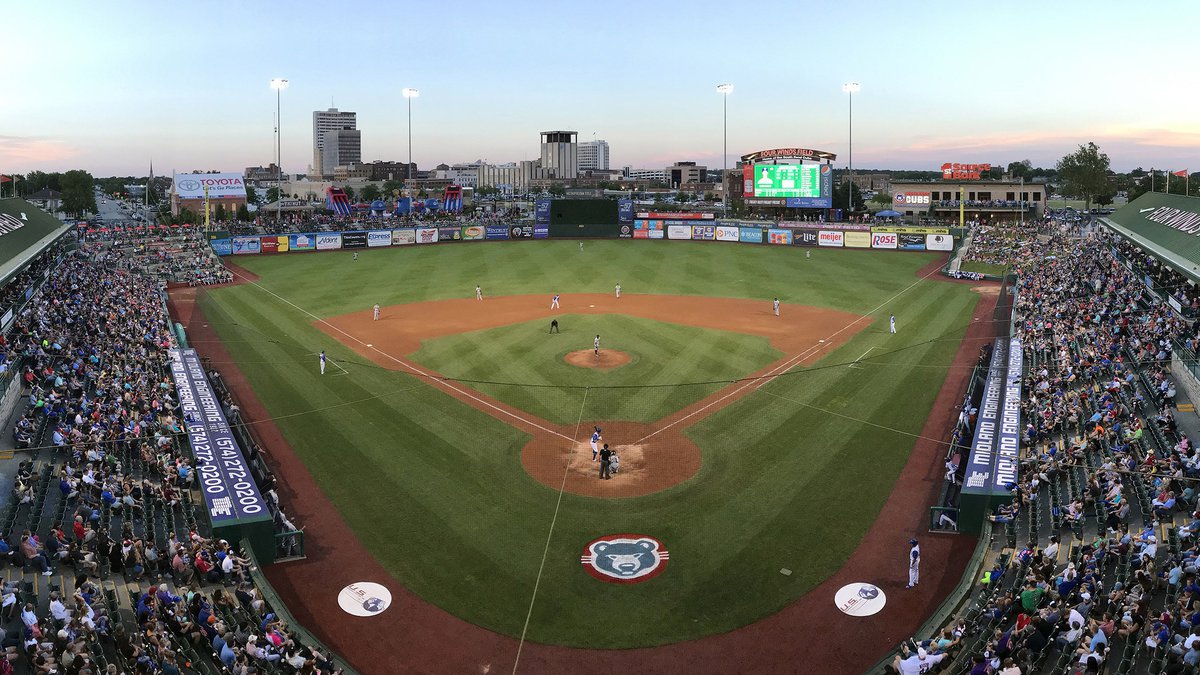 The owner of the South Bend Cubs in Indiana is working on plans for a major expansion and upgrades to the city's 33-year-old Four Winds Field with plans for an upper deck expanding the capacity along with a new scoreboard and lighting system.
South Bend Cubs owner Andrew Berlin said last week he didn't know yet how much the project would increase the stadium's current capacity of about 5,000 or how much it would cost with designs yet to be finalized. Work would likely begin after the 2023 season after the team sold out most of its games in recent seasons.
"We are hitting capacity in a number of games and the ones that we don't hit full capacity are usually the colder games in April maybe the beginning of May," Berlin said. "But when school's out, we do fill up and more people want to attend these games than we have seats. It's our intention to meet that demand."
Berlin said he plans to ask city officials to help fund the project with revenue from sales and income tax generated at the stadium and other entertainment venues to pay for capital improvements.