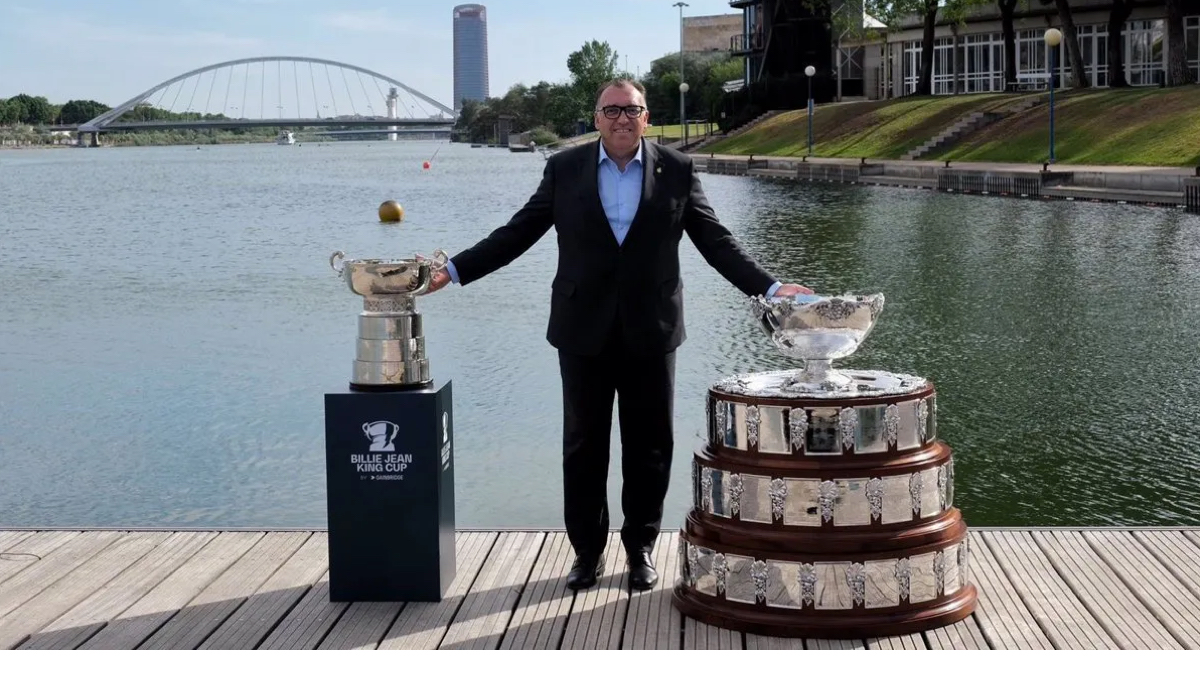 The International Tennis Federation has announced that the Spanish region of Andalucía will become the home of major ITF team events in 2023, including the finals of the Davis Cup and Billie Jean King.
Malaga will host the Davis Cup Final 8 from November 21–26 and Seville has been confirmed as the host of the Billie Jean King Cup Finals from November 12–17. As part of the agreement, Seville will host the Billie Jean King Cup Finals for the next two years, with an option to extend for a third year.
"We are excited to be bringing the showpiece finals of the men's and women's World Cup of Tennis to Andalucía this year, as well as the junior finals of both competitions," said David Haggerty, ITF president. "The region has a rich history of staging fantastic tennis events at all levels and we are very confident the region will do justice to the prestige of each of our events."
This will be the sixth time — and first time since 2008 — Spain has hosted the Finals of the Billie Jean King Cup, which is celebrating 60 years since it was first played in June 1963. Both the Davis Cup and Billie Jean King Cup have seen record entries in 2023 with 155 and 134 nations respectively registering to take part.
"Andalucía has earned the right to be a privileged destination to host important international sport events," said Arturo Bernal, Region of Andalucia minister of tourism, culture and sport. "Everyone wants to come to our land, due to the warm welcome we give to athletes, and for having top-level facilities for practicing sports."
The ITF has also confirmed that the Billie Jean King Cup Juniors and Davis Cup Juniors Finals will take place in Cordoba.