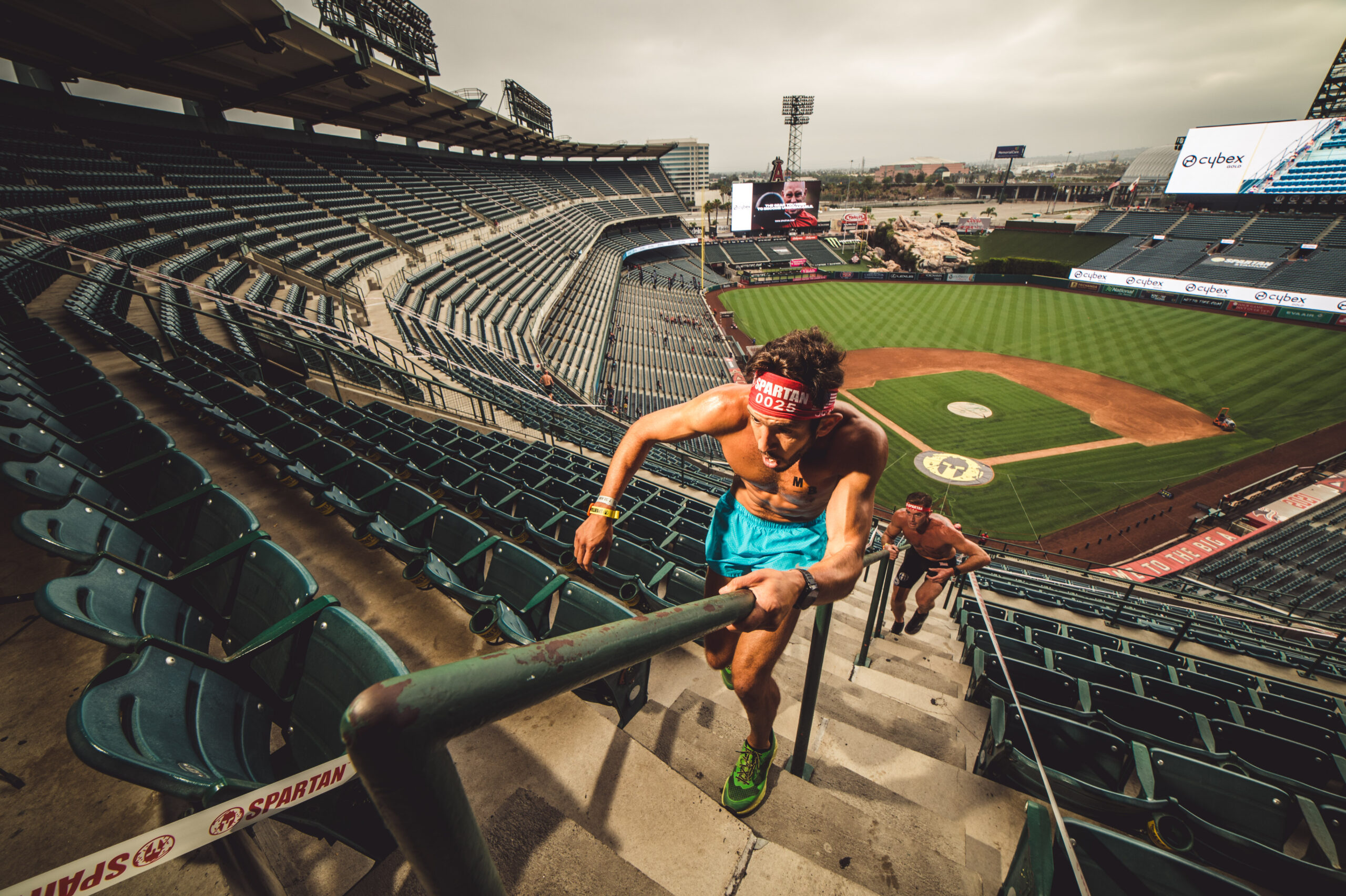 Every sports fan who sits in the crowd at their favorite stadium wonders what it would be like to look through the lens of an athlete on the field.
While running onto the field during a game is highly discouraged and will lead to legal consequences, Spartan Race is giving everybody the chance to experience iconic stadiums like never before with the Stadion Series.
The Stadion events are 5K, 20-obstacle courses that run through some historic stadiums — like Notre Dame Stadium and Fenway Park — but also include a variety of other venues.
"We're providing the competitors with an experience at these historic venues, and these die-hard fans are able to see what it's like being in different parts of the stadium like the athletes are when they play," said Spartan Race Operations Manager Craig Drummond. "They get to be in places that other fans never get to, like the guts of the stadium, the warning track and the locker rooms.
"On top of that, we give people the chance to challenge themselves. We try to keep the courses standardized so people can see how they improve each year at their hometown event. People are looking for that competitiveness, and the stadiums provide that fast-paced environment they love."
There will be seven Stadion events held in the United States in 2022. Events have already taken place at AT&T Stadium in Dallas (June 17), Notre Dame Stadium in South Bend, Indiana (July 8) and Angel Stadium of Anaheim (July 22).
The four remaining Stadion races this year include Citizen's Bank Park, Philadelphia (September 17), Fenway Park, Boston (November 12), Citi Field, New York (November 19) and Oracle Park, San Francisco (December 3).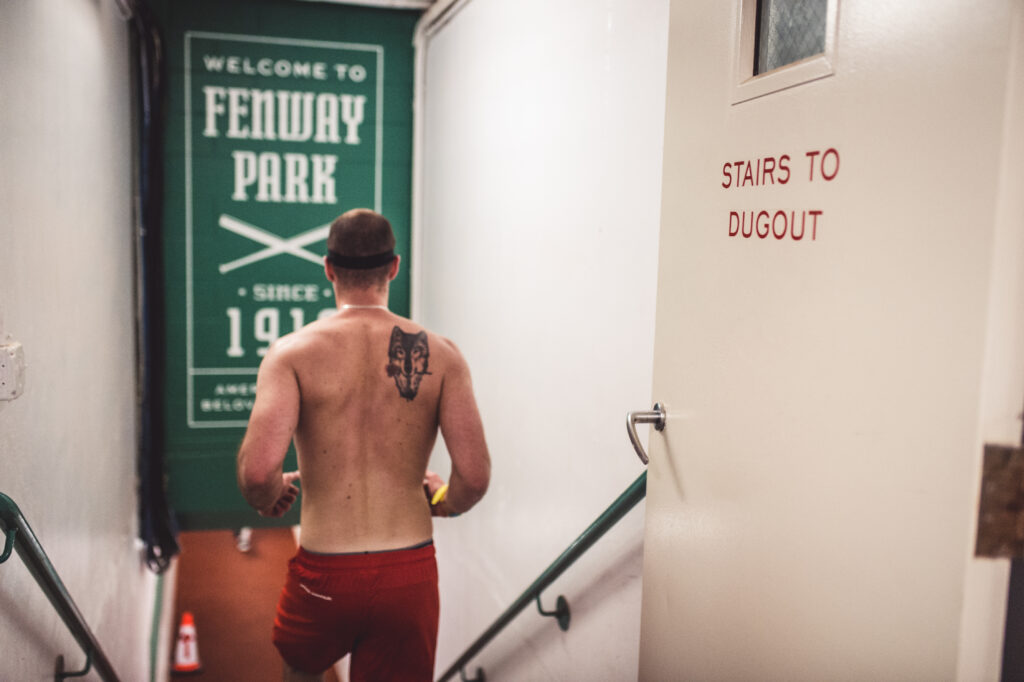 The Stadion Series debuted in 2012 at Fenway Park, and grew each year until 2020, when COVID-19 shut down stadiums everywhere.
"Last year, some places were hesitant on spectators," Drummond said. "And even then, we still had to abide by stricter COVID guidelines versus our typical Sparty outdoor races where you're in the middle of a field and nobody really worries about social distancing, versus inside of a ballpark, where it's a lot harder."
The Stadion events were drawing close to 10,000 people pre-COVID, and the numbers now have gotten back to 7,000, with the expectation that more will return as COVID fades into the background.
Logistical Challenges
Setting up a Spartan Race is challenging enough when it's a Sprint Series course outdoors with plenty of open space. Condensing a 5K course with 20 obstacles into a stadium is a different animal.
Drummond says for traditional Spartan Races, it takes seven trailers to haul all the equipment to the site. For Stadion, that number is reduced to three. Security is obviously much tighter at a stadium than at a farm or ski resort, where many of the Spartan Races occur.
"Also, we can't just move or cut down a tree or bushwhack through something. We have to work around the venue itself and the perimeters and the structures that are in place," Drummond said. "We have to connect the dots on the course, and fitting that 5K distance inside of say, Fenway Park, is a challenge. We've been going there for the past 10 years and it's one of the smallest ballparks that we go to. Making a distance work, as well as fitting the 20-plus obstacles into the ballpark, is the biggest challenge."
Working around team schedules, concerts, tours and plenty of other activities normally happening at a large stadium, is part of a day's work for Drummond and his team.
"Philly has some giant ramps that we can use, as well as freight elevators. Fenway doesn't have a loading dock, and you can't operate forklifts inside Citi Field," Drummond explained. "It takes some time to get around the stadiums by foot. Basically, using pallet trucks versus being able to use forklifts, is one of those logistics things that we have to work around."
If you're thinking of signing up for one of the winter Stadion Series events in New York or Boston, be sure to dress warm. Drummond says they use ice melt and heaters in strategic places to help keep competitors safe, but part of the experience is braving the cold.
Something for Everybody
Another unique aspect of the Stadion Series is that everybody can participate. Unlike some of the more challenging outdoor events, the stadium offers a fast-paced atmosphere for competitors at any skill level.
"Compared to the outdoor events — which have mud, climbing up mountains and through barbed wire, water crossings, all that stuff — Stadion events are pretty entry level," Drummond said. "But we also have a lot of the athletes who do come from our competitive side of things and they're going for the best time they can. We have the same obstacles in the Stadion series, and nothing is scaled down. You just aren't dealing with the mud and all those other elements. So, it's a good starting point for someone wanting to get into Spartan Races."
The age ranges for the Stadion courses go from 14 years old all the way up to people in their 70s. The main demographic is between 20 to 40, but teen numbers are growing as well. Drummond says they see neutral numbers between male and female competitors, as the Stadion Series is closer to a 50-50 split, while the outdoor races generally have a higher male ratio.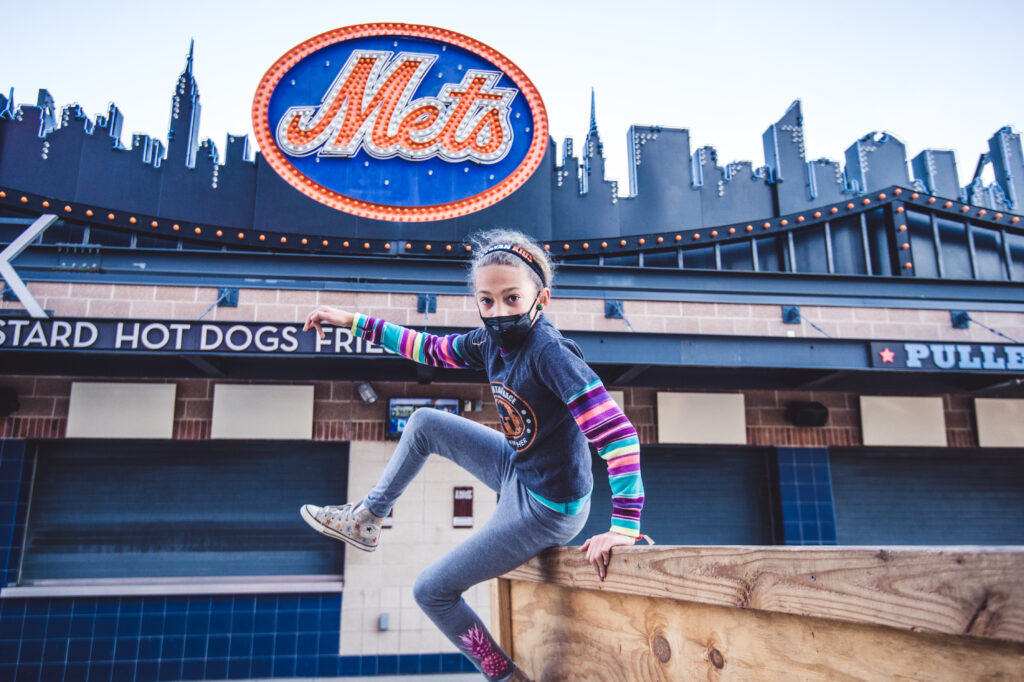 But there's also a place for kids 13 and under. Spartan has incorporated a special kids' course, where the obstacles are scaled down a bit. The Stadion events can draw anywhere from 750 to 1,200 kids. The younger kids run a half-mile loop, and it's a mile course for the older kids.
However, while most are there for fun, there are some Spartan pros who take it seriously and try to break their best personal times.
"Our fastest times come from our elites and our pros, and that's how we gauge whether it was a good course or if we need to change anything," said Drummond. "If we hit around 30 minutes for the pros, we think it's a great race. It's a hard course, so you're looking at about an hour to 90 minutes for anybody who is going out there and having fun and enjoying the obstacles and the venue."
Just Getting Started
The Stadion Series has helped build the Spartan brand. The unique stadium experience is perfect for people who will most likely never do an outdoor event because they don't travel to the typical Spartan courses. Stadion has also become a popular destination for fitness groups and clubs, which compete as a team — sometimes a few hundred per team.
Drummond says the goal is to continue to grow the Stadion Series to include even more historic venues. The event at Notre Dame Stadium — the first college venture for Spartan — showed the power of college fan bases and alumni associations.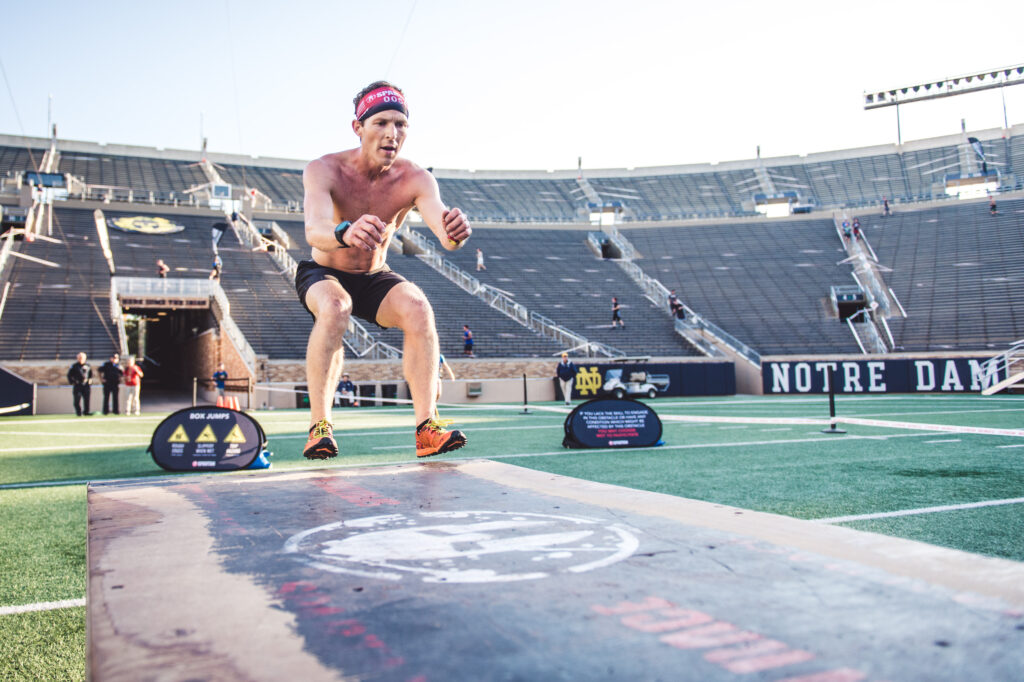 "We're looking at some more college places that would be really good historic college venues," Drummond said. "We're definitely seeing the draw for colleges, and that might be a route that we're looking to take a little bit more. But at the same time, we're also making sure to keep our major league sports venues as well. We're looking to grow the overall stadium product as we get more people into it."
Stadion isn't just a United States series. The brand has expanded to Mexico, Europe, Asia and South America, with more expansion planned in the future. There will be a Stadion event at Sultan Ibrahim Stadium in Malaysia on September 24, and one in Osaka, Japan, on December 3. Spartan hosts its world championship event in Dubai, so the company also has a presence in the Middle East.
"Whether you come out to see the stadium or try it for fun, or if you're there to see where you're at with your fitness or to maybe make a change to your routine, Stadion is for everybody," Drummond said. "Overall, it's all about fitness and having fun."