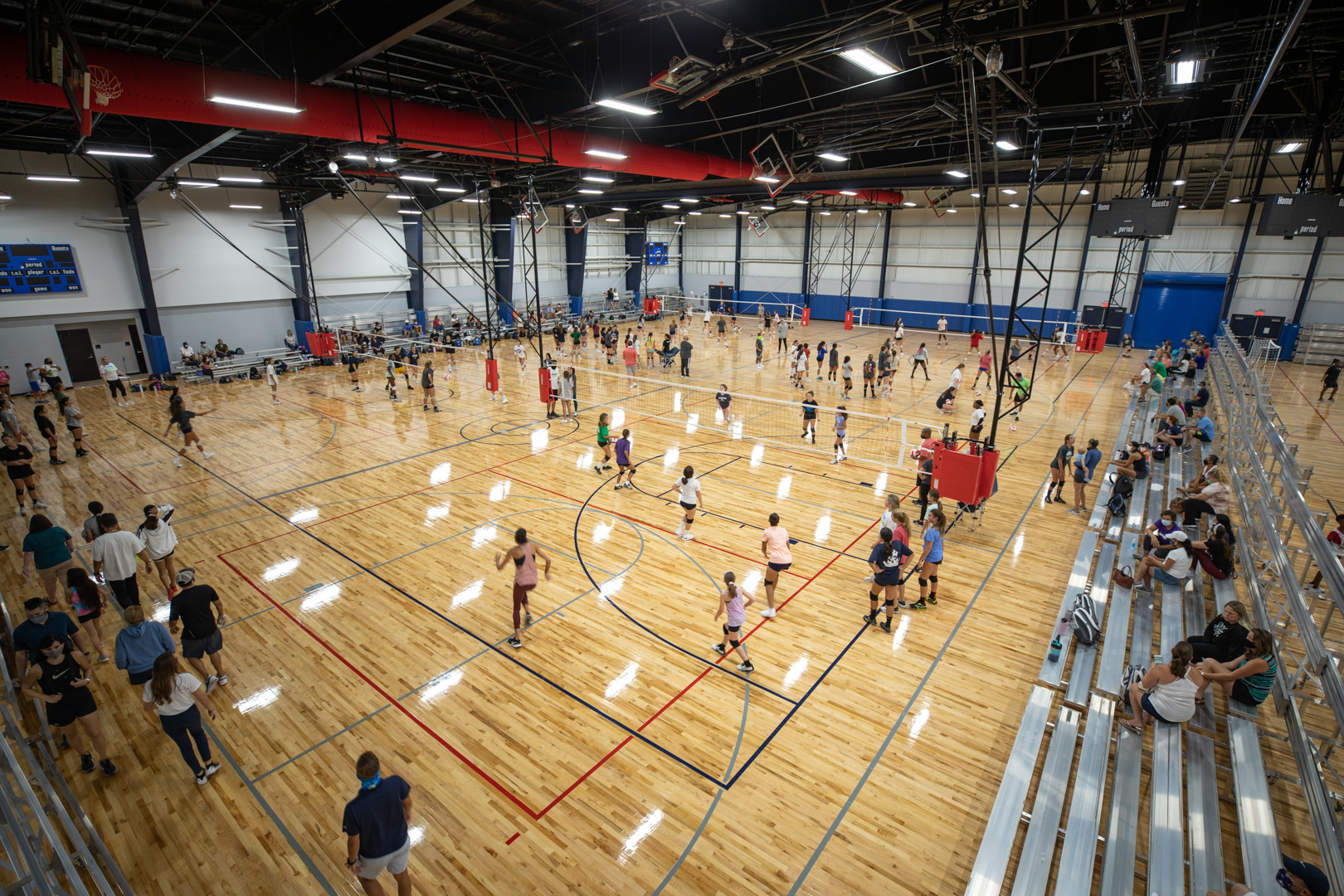 The new 98,000-square-foot Wiregrass Ranch Sports Campus of Pasco County in Wesley Chapel, Florida, has officially opened, kicking off a new era of sports tourism for the destination of Pasco County and Experience Florida's Sports Coast.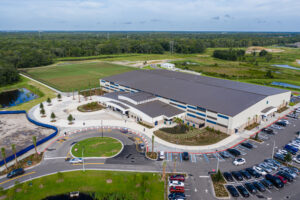 The complex is home to 16 volleyball courts, eight basketball courts, a 5,000-square-foot competition cheerleading studio and two cheer competition areas, plus 16 pickleball and eight futsal courts. There is also an athletic training center, meeting and lounge areas, a concessions area and an on-site Residence Inn by Marriott. The volleyball and basketball courts are part of a 35,500-square-foot multipurpose area.
"With the destination's recent rebrand to Florida's Sports Coast, the new Wiregrass Ranch Sports Campus of Pasco County will increase our competitive role in the sports tourism market," said Tourist Development Council Chairman and Pasco County Commission Chairman Mike Moore. "Families come to compete, but also look for opportunities to be entertained off the field. We look forward to having them dine in our restaurants, shop at our stores and enjoy our local attractions."
RADDSports will manage the facility, which was built at the cost of $29 million with a tourist development tax on land donated by the Porter family, one of the region's cattle ranching areas.
"Not only will the sports campus provide a new level of play for amateur sports competitors, it also expands our meeting venue portfolio, allowing us to offer unparalleled, expansive space to meeting and event planners looking to host trade shows, conventions and business-related events," said Tourism Director Adam Thomas.
Forty-three out of 52 weekends from August 2020 to August 2021 are booked with youth amateur events.
"This venue is unlike anything else in the Tampa Bay sports market," said Sports Development and Tourism Manager Consuelo Sanchez. "It's solely dedicated to sports and includes everything event organizers and planners look for, all under one roof."