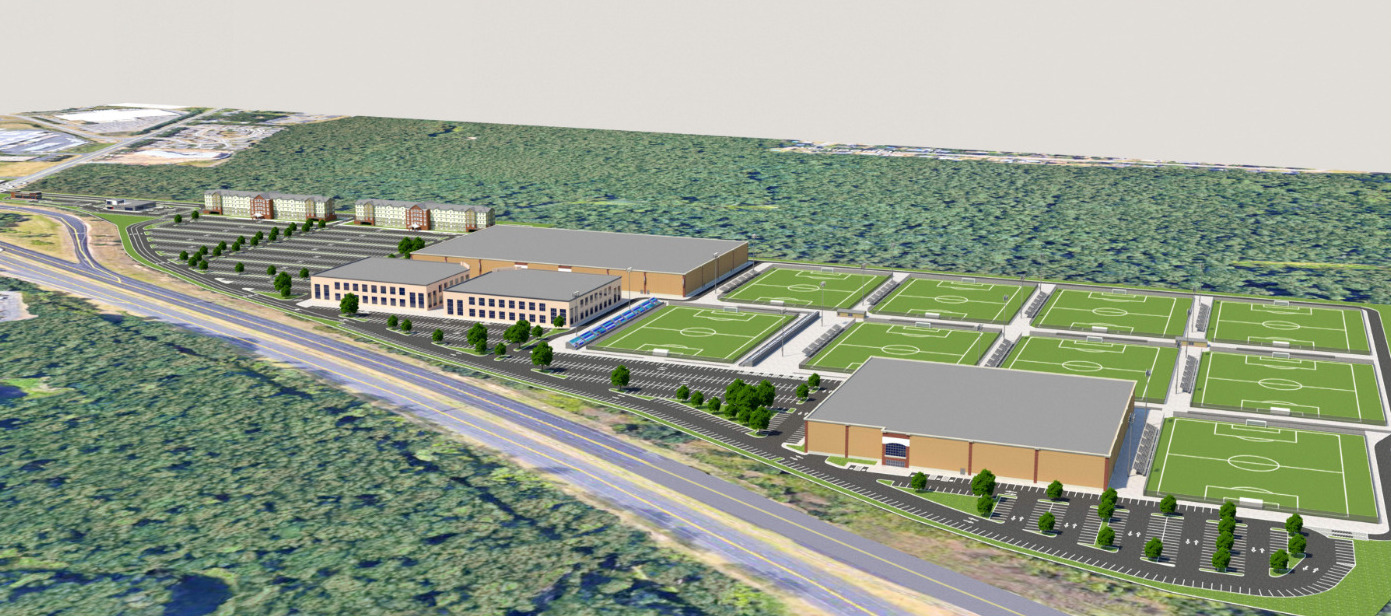 Plans for a 76-acre sports complex that includes indoor and outdoor facilities at a cost of $110 million has been approved in Connecticut, with developers saying the complex would bring in millions in sports tourism and create up to 400 jobs.
The All Sports Village would be in Windsor Locks, Connecticut, after the town's planning and zoning commission gave a thumbs-up to the site plan. The complex would include 20 indoor courts for basketball and volleyball as part of a 220,800-square-foot building plus eight outdoor playing fields for soccer, lacrosse, field hockey and flag football along with a 3,500-seat stadium.
The complex would be developed by JABS Sports Management. The plans also include a family entertainment center, medical unit, retail shops and restaurants as well as the potential for two 150-room hotels. Andy Borgia, JABS principal on the project, told the Hartford Courant that he plans to close the deal this year with construction starting soon after.
The approved plan was downsized from an initial proposal with an estimated cost of $213 million. Developers eliminated six proposed dormitories for athletes that officials and the stadium plan was reduced to 3,500 from a planned 5,506 seats.