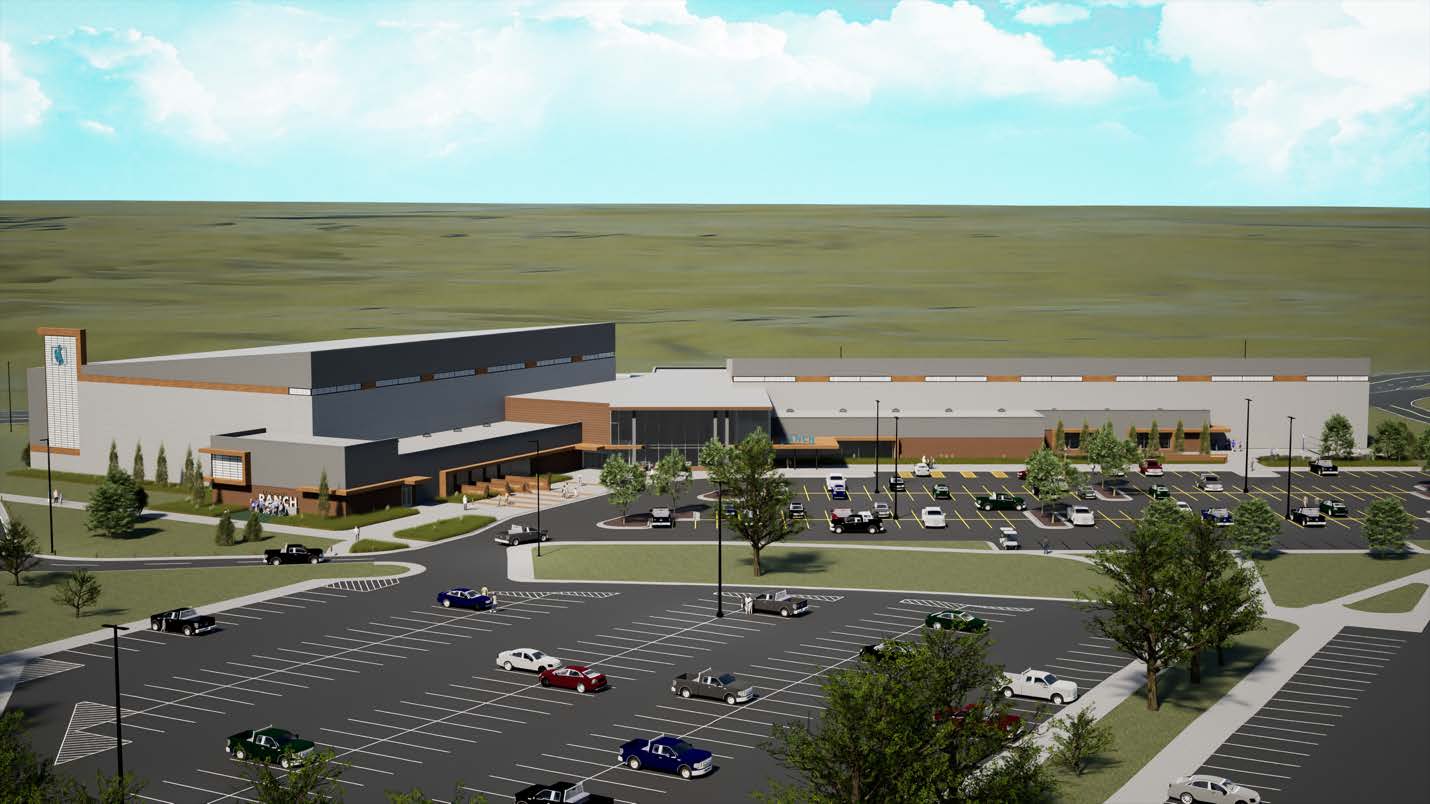 The Wyo Sports Ranch Board of Directors has chosen Sports Facilities Companies to operate and manage a new facility in Casper, Wyoming, a multi-sport training, recreation, events and entertainment destination slated to open in 2025.
"This project has been in the works for a few years. We quickly realized that we are not in the business of running a sports facility," said Trudi Holthouse, Wyo Sports Ranch board member. "We want to be sure it makes a profit, keeps the doors open and serves every kid that walks through the door for a maximum impact on our community. We are excited to bring SFC on our team and look forward to their impact on our project."
Construction has begun for the 131,000-square-foot complex which features 10 basketball courts, 20 volleyball courts, an indoor multi-use turf space, community rooms and training center. Wyo Sports Ranch will serve as a hub for youth sports activities throughout the year.
"Our team is thrilled to serve Wyo Sports Ranch and the community of Casper," said Jack Adams, SFC vice president, sports and entertainment. "The benefits that this facility will provide, not only to the city, but for the entire region, are abundant. This facility will foster the next generation of young athletes and drive local business and economic impact. When the venue opens, we will ensure the vision is met to drive visitations, local spending, meaningful programming and excellent guest experience in Casper."
In October 2022, the Casper City Council voted to lease the land at the Ford Wyoming Center to the Wyo Sports Ranch for the facility. The facility is focused on offering youth sports training programs, clinics, and camps, hosting youth leagues, tournaments, and providing sports performance/fitness training.
"We are so excited to see construction commence on Wyo Sports Ranch," said Casper City Manager Carter Napier. "This project is a great example of partnership between the public and private sectors and an opportunity for our community to further participate in the United States' $40 billion sports tourism industry. This initiative is projected to generate millions of dollars annually and employ many of our residents in a relatively new industry for our state. We want the best resources for our citizens, and this facility will fill a large hole that has existed in Casper, and Wyoming, for a long time."