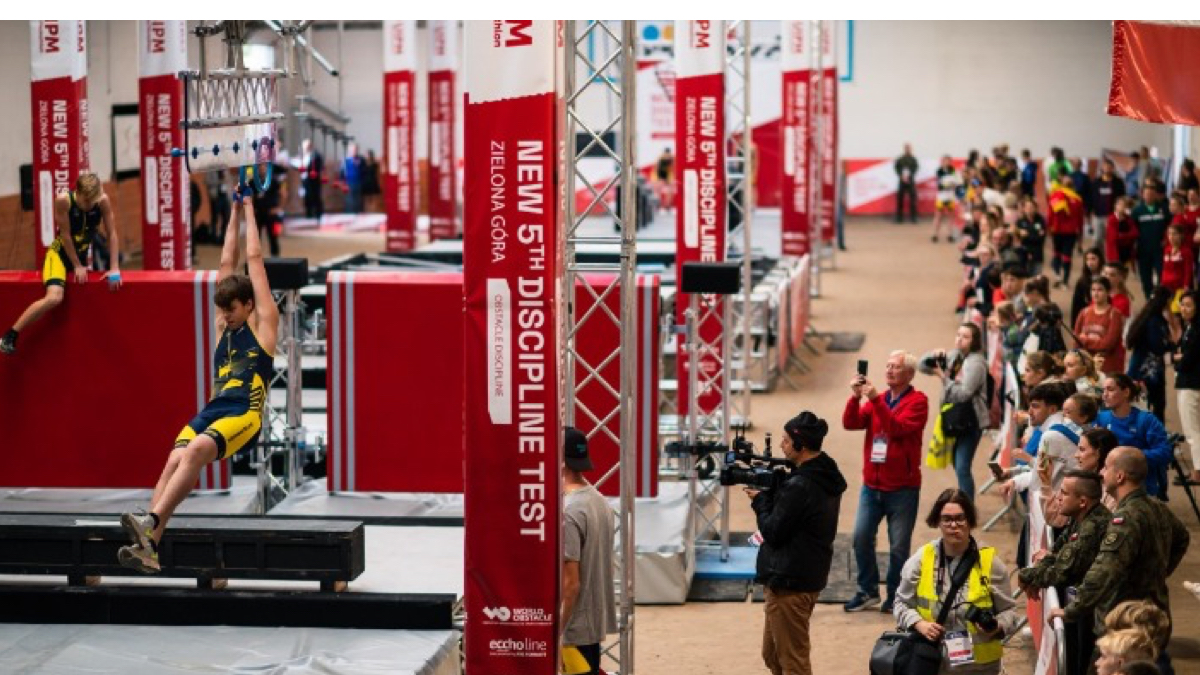 Nearly half of young people in the United States are more likely to watch and follow the Olympic Games once Modern Pentathlon has introduced obstacle to the program, reports a new survey.
A poll of 1,500 U.S. citizens by YouGov found 45% of Generation Z (born in 2000 and later) and 41% of Millennials (born between 1982 and 1999) were more likely to watch the Olympic Games on TV if it featured a Ninja-style Obstacle race. The survey, conducted between May 30 and June 3, 2023, also found 42% of Gen Z and 41% of Millennials were more likely to follow the Olympic Games on social media if it featured a Ninja-style Obstacle race, with one in two Gen Z and Millennials surveyed stating that they watch Obstacle racing shows.
The International Modern Pentathlon Union voted to replace equestrian with obstacle racing in November 2022 by a vote of 69–11 on the heels of a German coach physically abusing a horse at the 2020 Tokyo Games. The 2024 Olympic Games in Paris will be the final pentathlon competition featuring equestrian.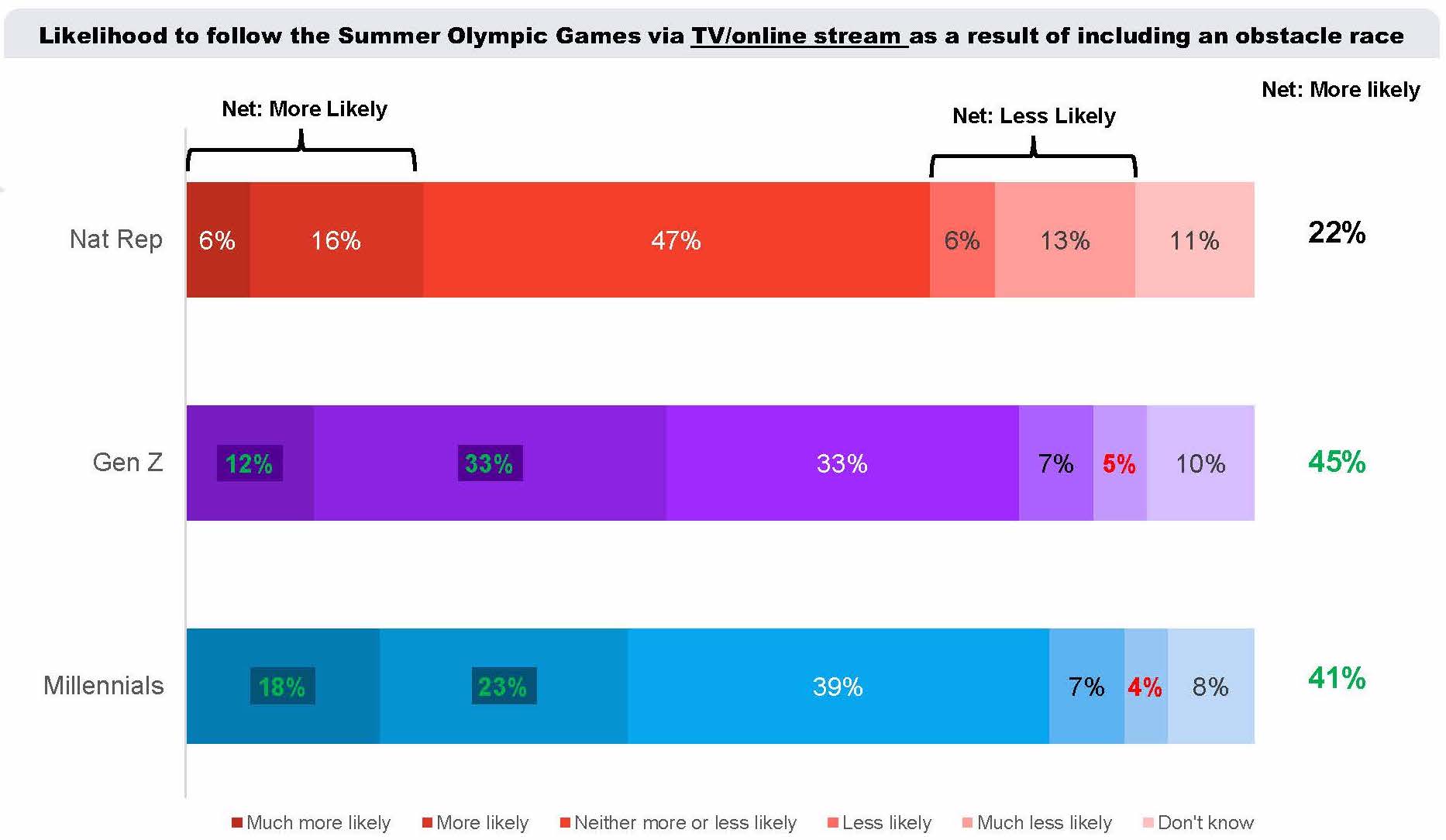 A new obstacle discipline is currently being integrated into Modern Pentathlon at junior and youth levels, and senior athletes will fully adopt the change after the Paris 2024 Olympic Games.
Competitors took part in obstacle trial events last summer, with 88% saying they were satisfied with the overall test experience. There's also a financial component in play –UIPM calculated an obstacle course costs up to 10 times less than riding.